Now that we're back in the US, it seems "my adventure abroad" is a reverse perspective.  We're living abroad in the US and missing our life in Japan.  So for now, my adventure abroad turns out to be living and traveling in the US again. 
My first adventure abroad in California is getting everything out of storage, buying 2 cars, fixing up our house, finding or buying furniture and just a general cleaning of everything inside and out repeatedly and re-connecting with friends.
Next adventure is taking Kaiyo to the east coast.  Kaiyo's team from Osaka International School (OIS) made it to the final round of the international academic competition called World Scholar's Cup.  They call it the Tournament of Champions (TOC).  TOC is held at Yale University every year in November, just before Thanksgiving.  I can't believe how many countries are represented.  Even the tiny Maldives has a team here.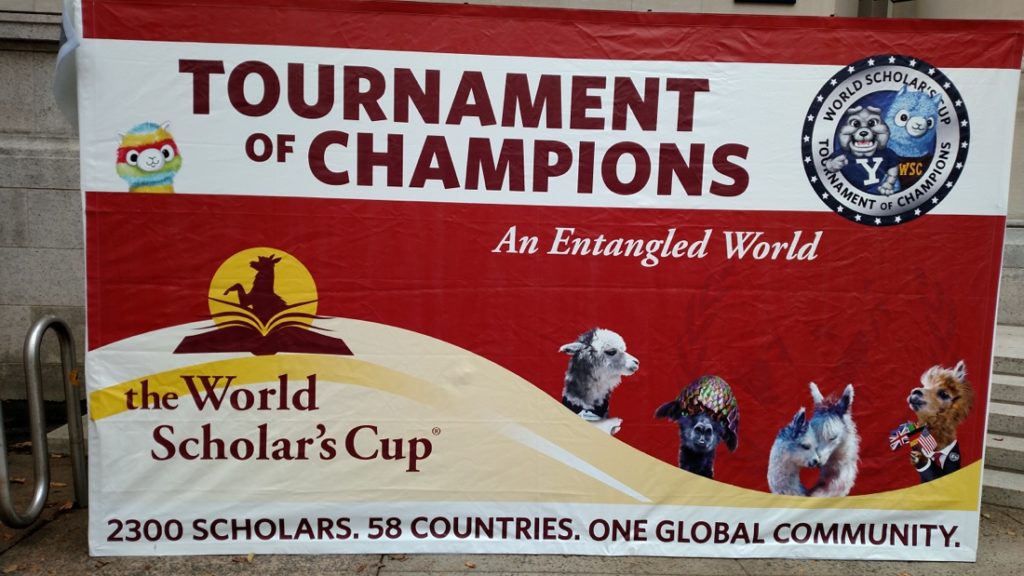 His OIS friends are flying from Japan to New Haven, Connecticut and we will meet them there.  Kaiyo will miss 3 days of high school classes and 2 days of his college Japanese class.  We're going to miss Thanksgiving dinner at home, too.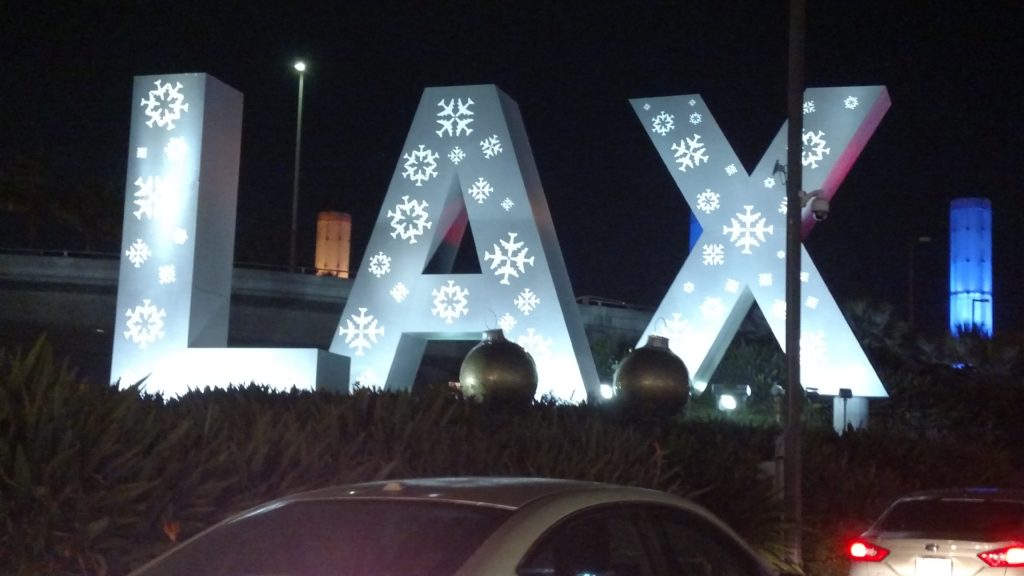 The plan is to fly out of LAX on Thursday, November 15 at 11:20pm, to Hartford Bradley International in Connecticut, via a stopover in Chicago.  But winter storm Avery is blowing through at the exact same time as our flight and it's messing things up for us.  On our way to LAX we learned that the flight to Chicago has been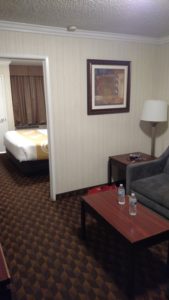 delayed until 1:00am and we won't be able to make our connecting flight to Hartford.  A lot of flights into and out of Chicago got cancelled, too.  After standing in a very long line, a nice United ticket agent helped us work out our options.  None of them were very good.  It was either wait on stand-by in Chicago and pray we eventually get on a flight to Hartford, or take a totally different, ticketed, non-stop flight the next day from LAX to Boston's Logan Airport.  But that meant either John had to drive back to LA to pick us up (he just dropped us off at the curb and left) or we would need to spend the night near the airport. 
John said he preferred us staying in LA.  We took the Boston option and spent the night at a Quality Inn & Suites down the street from the airport.  It wasn't great, but it wasn't bad either.  A bit like a dingy hotel in the movies where the bad guys are hiding out.  There were clearly a lot of people staying there, probably airport refugees just like us.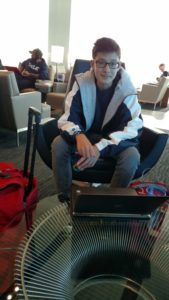 In the morning we woke up for the free hotel breakfast.  Standard Sara Lee bagels, Yoplait yogurt cups, grayish-yellowish bananas, some eggs, toast and sausage and a Belgian waffle maker with gooey syrup.  The Quality Inn shuttle took us back to the airport.  We wanted to get there early because I had a one-time pass for the United Club lounge that Kaiyo and I planned to relax in before our flight.  I've never had the chance to get inside an airline's premium lounge before.  Swanky!  The window views were beautiful, the chairs were spacious and comfy, the spread of food was delicious.  When we arrived it was breakfast food with oatmeal and toppings, huevos rancheros bar, scrambled eggs and toast.  Soon they transitioned to the lunch menu which included udon noodles and toppings, miso soup, crackers and fancy cheese, shredded chicken wraps, fruit and salad bar.  A large selection of cookies, brownies and lemon bars called out to me.  There was a big soda fountain machine and lots of coffee.  It was very nice in there.  We stayed for an hour and a half. 
Finally we're on the airplane on our way to Boston.  Our original destination was Hartford, CT but now I have to figure out how to get from Boston to New Haven.  I'm nervous about driving in bad weather, but I called Enterprise and they said the snow was very light there, it didn't stick, and now it's 40 degrees and raining.  I've booked a car and it looks like a 3 hour drive!  Ugh.  And I'm going to get charged an extra $55 drop fee for taking it back to a different location.  We have to make the opposite move with a rental car when we leave for another $55.  That feels unfair. 
Next to me a lady is eating Cheerios from a Ziploc baggie and I knew what it was the second I smelled it.  The smell is overwhelming and I can't wait for her to finish her dry cereal snack.  I'm sitting in the middle seat between a husband and wife couple because they said they both get too claustrophobic in the middle.  I agree. 
My dream is to arrive in New Haven before midnight tonight.  I hope it comes true.  (No, we arrived at 1 AM.)
Yale is an impressive campus.  It looks like a castle.  Or Hogwarts.  This campus is enormous and it has so many styles: gothic, moorish, modern and classic.  The city runs right through it.  I can't believe the enrollment isn't one million students.  It just looks that huge.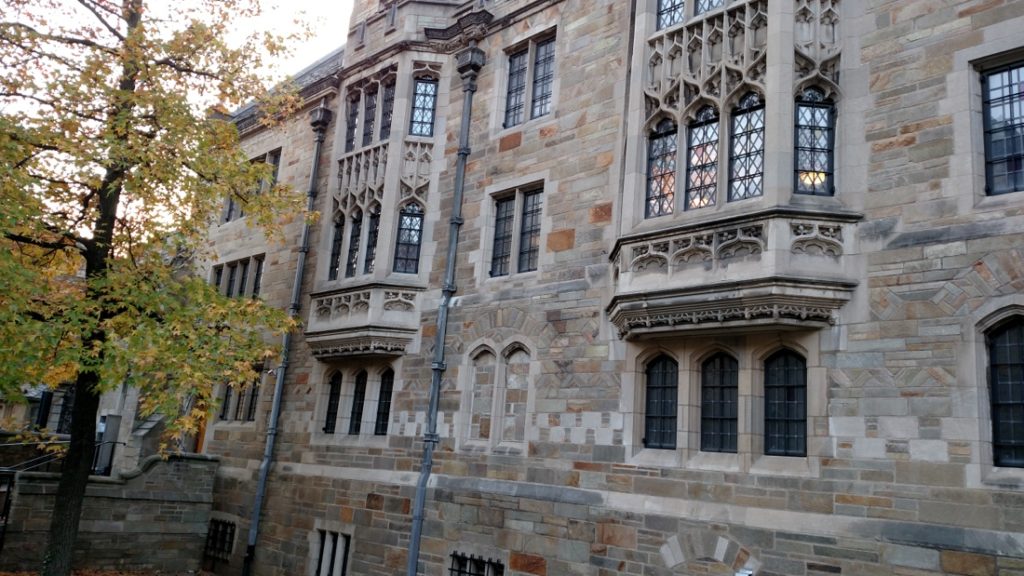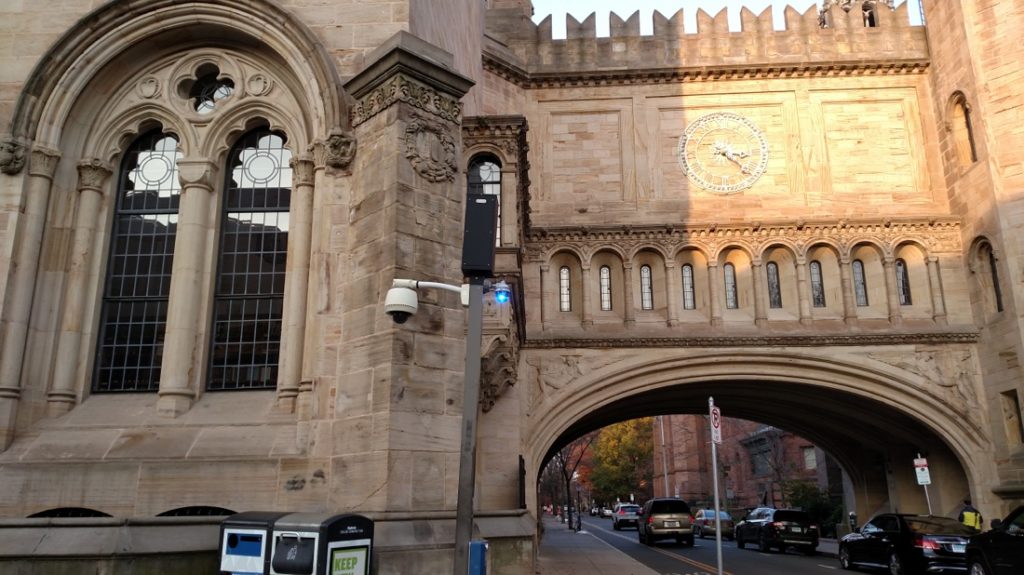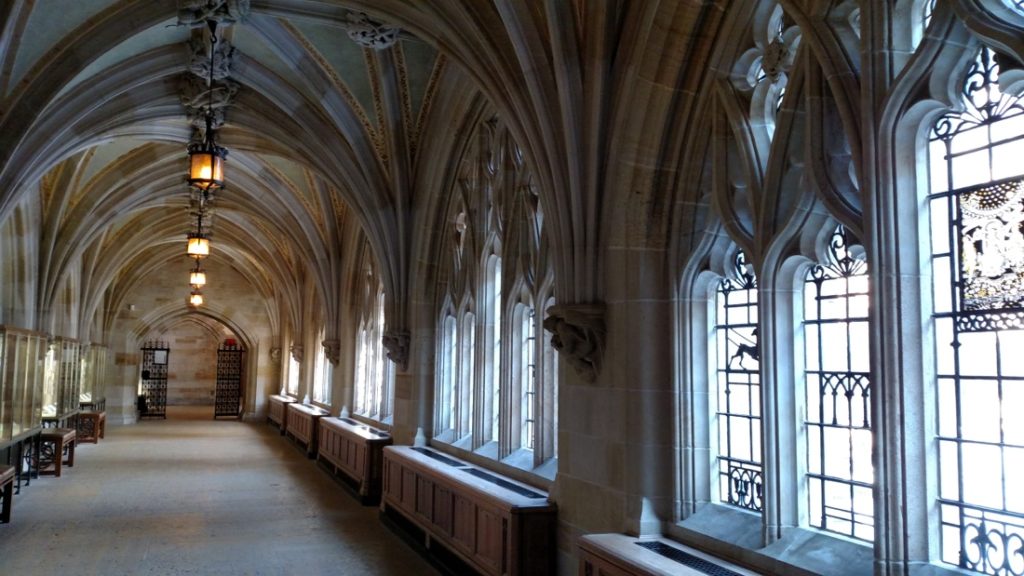 These photos are from the library for goodness sakes!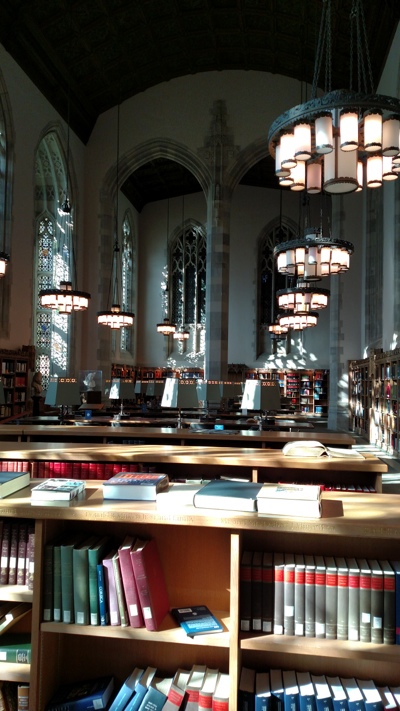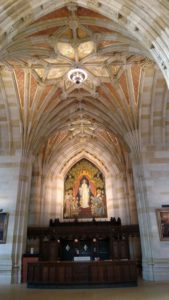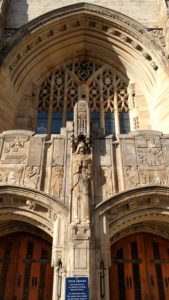 We made a day trip to NYC during our time here.  It was a long, exhausting and thrilling day.  We arrived at Grand Central Station, walked to Bryant Park to look at the Christmas market there, blazed our way to Times Square, down 5th Avenue for some serious window shopping, past Rockefeller Center to see the tree (it wasn't finished yet), through St. Patrick's Cathedral during a live mass, over to the edge of Central Park for some lunch from the street vendors (hot dogs and falafel!) and then ran around and through MoMA for 2 hours.  After all that we still had to book it back to Grand Central Station in order to make it on the train by our 3:30 deadline.  Our poor feet did it all.  I even arranged for us to meet up with Mrs. Vimont, a former teacher at Osaka International School who moved to New York City this past February.  She was Avalon's 4th grade teacher.  The kids were very surprised to see her!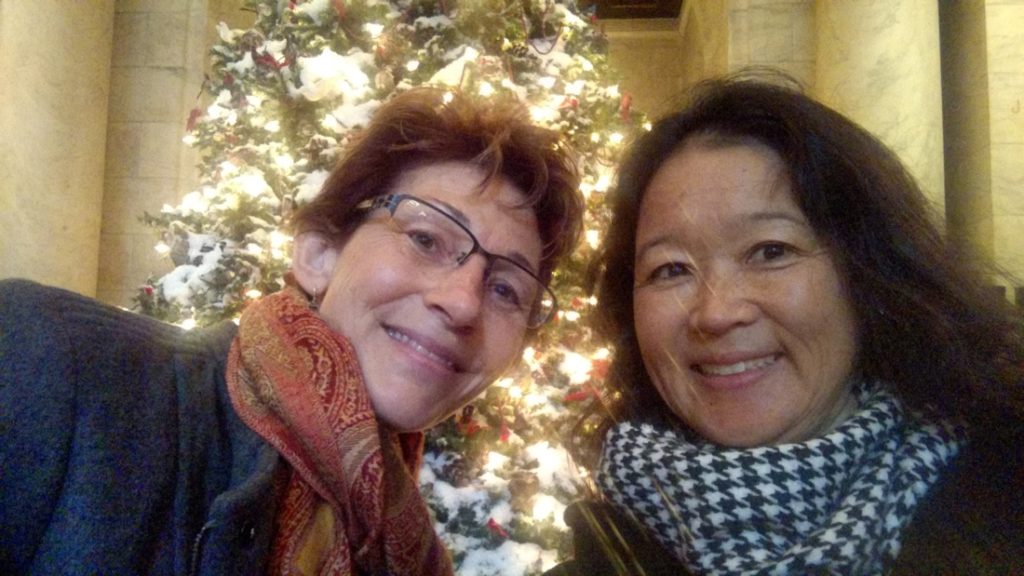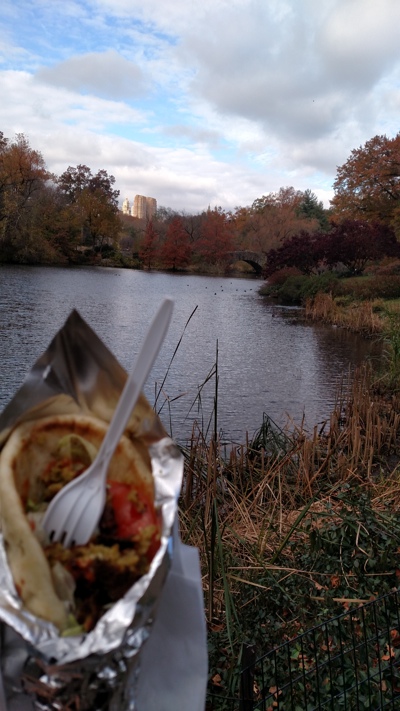 Here's a photo of my perfect lunch.  A falafel sandwich from a street vendor in Central Park.  

Like Meiji Shrine in Tokyo, it is amazing that this tranquil and beautiful park exists in the middle of a bustling, crowded, noisy city.
And finally, the kids took home a lot of hardware and pineapples!  I don't know what the pineapples were for, but big, heavy trophies for the super team of Skye, Tyus and Minami were for best overall team, top debate scholar for Tyus and best challenge test score.  It was a huge accomplishment considering there were more than 2,000 kids competing there.  The rest of our team got a lot of medals for top scores on debating, testing and writing.  And Jerry, the mascot alpaca, goes home with every participant.