As a G Adventures Ambassador of Change one of my roles is to share the story of G Adventures and their non-profit Planeterra Foundation, and the good that they are doing together in the world. Planeterra connects local communities with global travelers. G Adventures supports Planeterra financially and also provides the structure for bringing travelers to Planeterra projects around the world.
This is their vision: "A world where people create their own economic opportunities, places are protected, and cultures are celebrated through travel."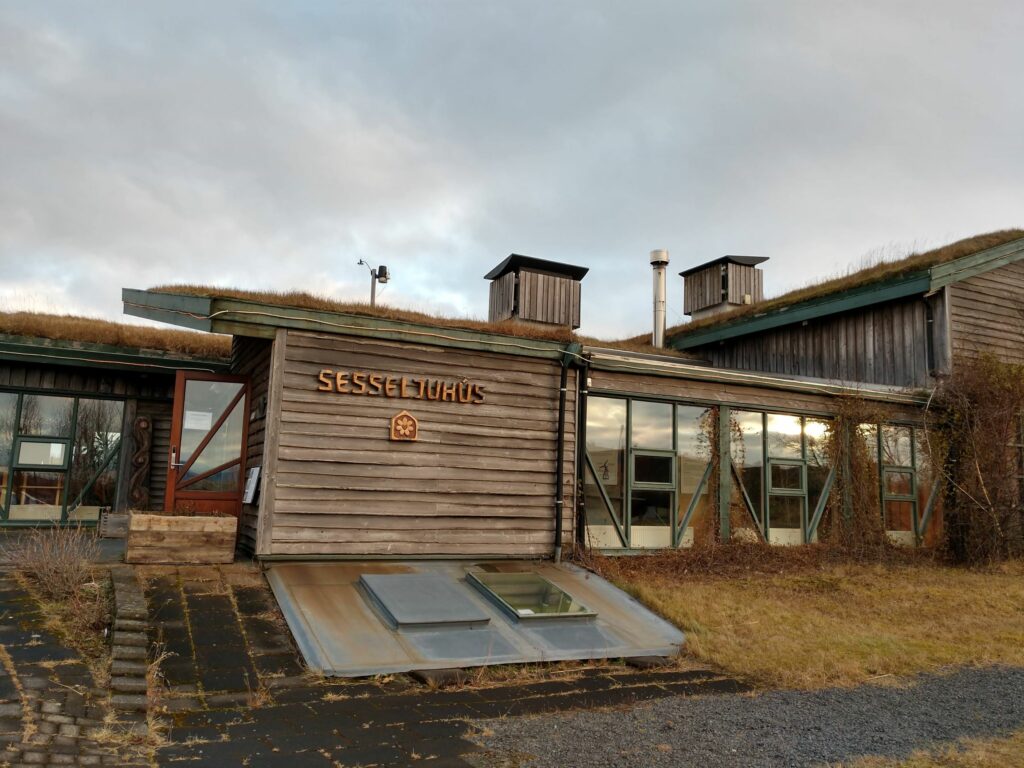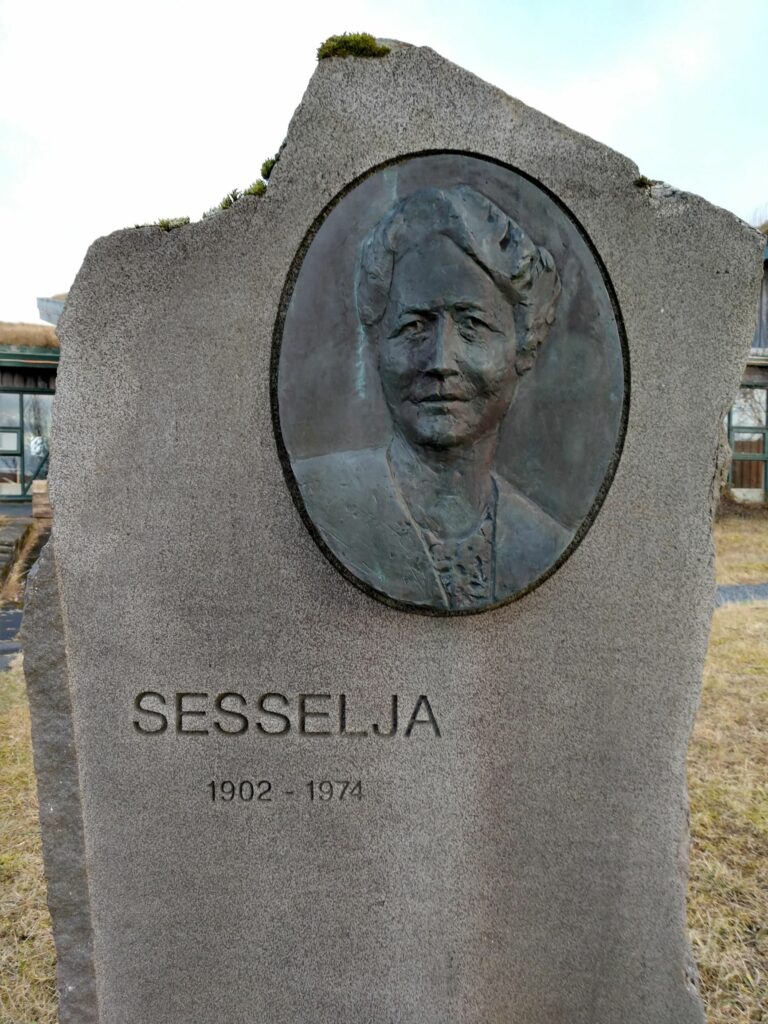 In Iceland, Planeterra has a partnership with the Solheimar Ecovillage. This inspiring, self-sustaining community is a place for disabled and non-disabled people to support each other and live together in harmony and mutual benefit. It sounds like a very simple concept, but in 1930 when a woman named Sesselja founded this village, people did not believe that the mentally disabled should live among the non-disabled. Society has come a long way from thinking that mental disorders are contagious. Sesselja was a visionary on many levels and her perseverance is the reason Solheimar is a success today.
I recently went on a G Adventures National Geographic Journeys Explore Iceland tour and I had the opportunity to visit Solheimar Ecovillage to see what it's all about. Sesselja had a vision to provide a home for children orphaned by the Spanish flu that had raged through Iceland. Later she brought mentally disabled children to live in her home. She had radical thoughts like growing her own organic vegetables and eating things other than lamb. This was a wild idea at that time.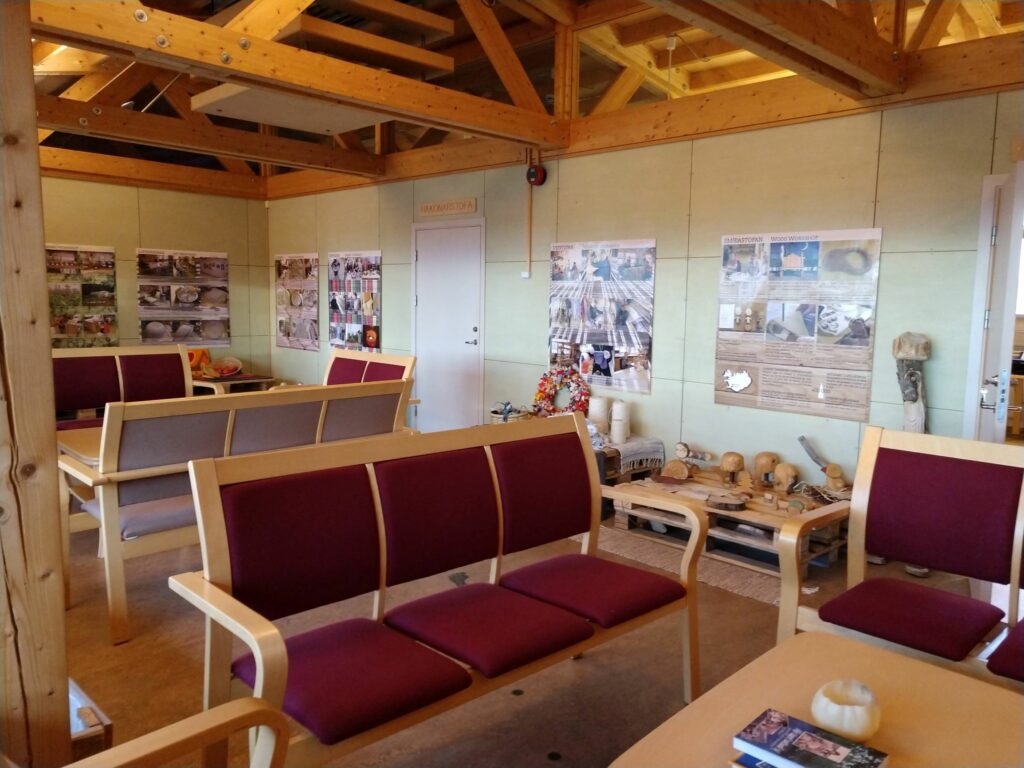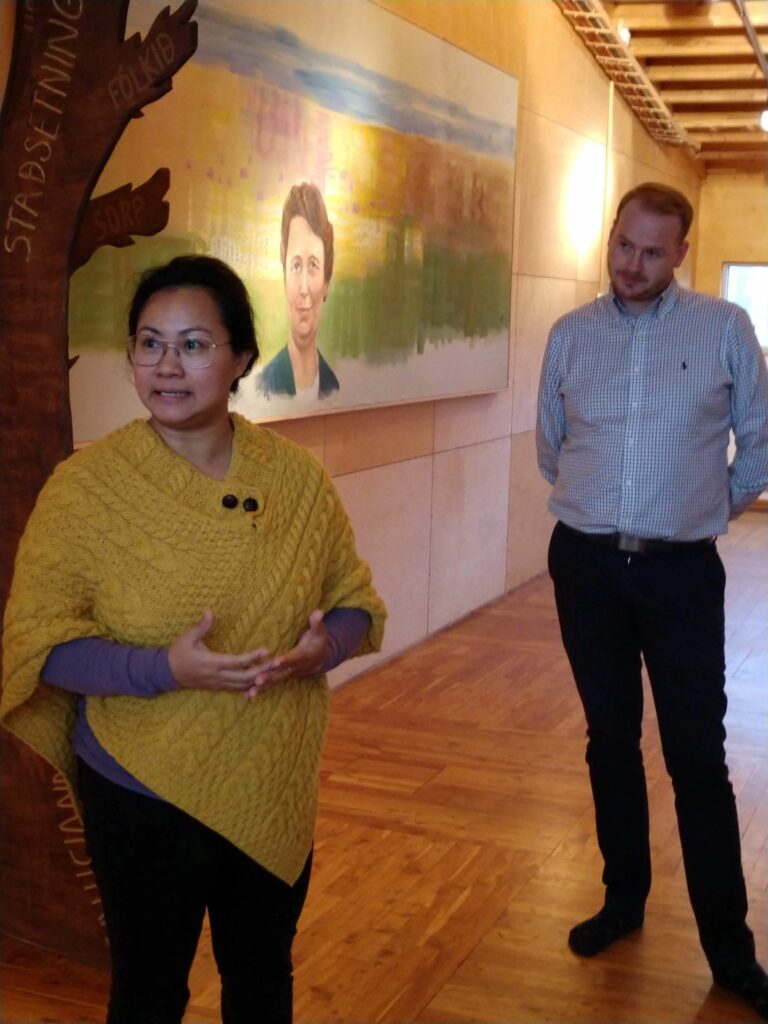 In the present day about 100 people, disabled and not, live together at Solheimar. There are workshops for the residents to engage in, and perhaps learn a trade. This special place is considered Iceland's first ecovillage. Solheimar does not receive financial support from the state. They rely on their own sustainable living, grant-based funding, and partnerships such as with Planeterra Foundation. The ecovillage takes advantage of the geothermal resources available to them, which keeps energy costs low here.
Some of the opportunities available to residents include candle making, forestry, ceramics, greenhouse gardening, running a guesthouse, bakery and a café. Their original hilltop café was quickly becoming inaccessible to residents as they grew older, so they recently built a new café. It was around this time that Planeterra reached out to inquire about a partnership with Solheimar.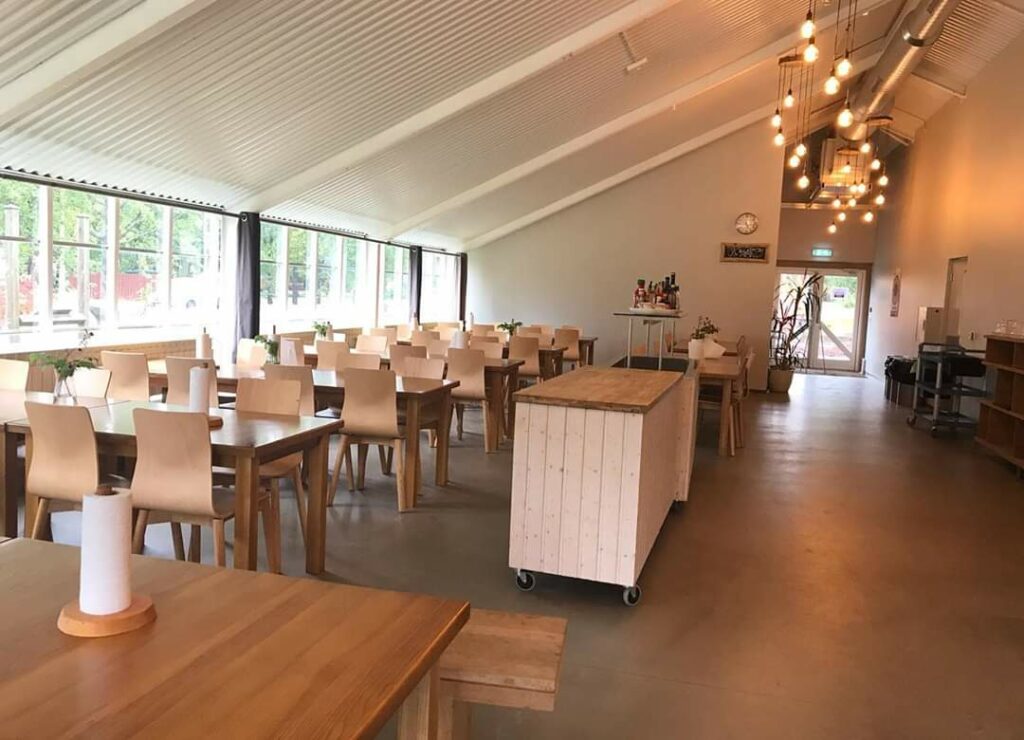 Their beautiful new café pictured here is furnished with tables and chairs provided by Planeterra Foundation. G Adventures builds a visit to Solheimar Ecovillage into their Iceland itineraries so that worldwide travelers can support this enterprise as well. We watched a short video about the history here, and had a question and answer time that focused on what makes it self-sustaining, how they are funded and what is available to residents here.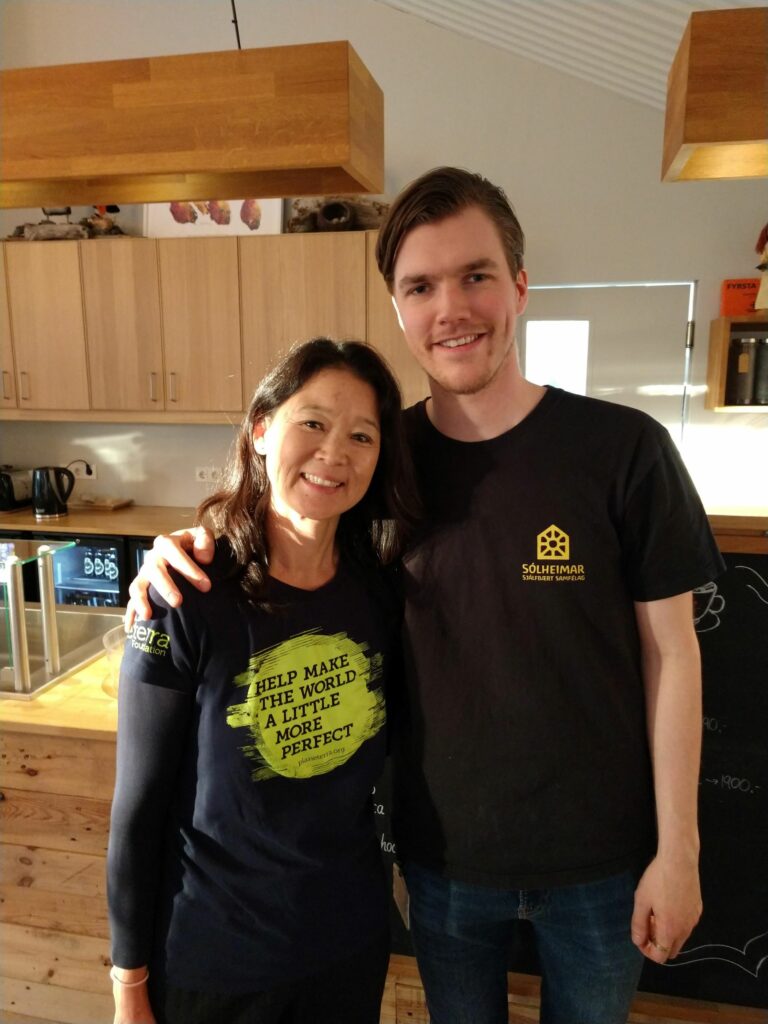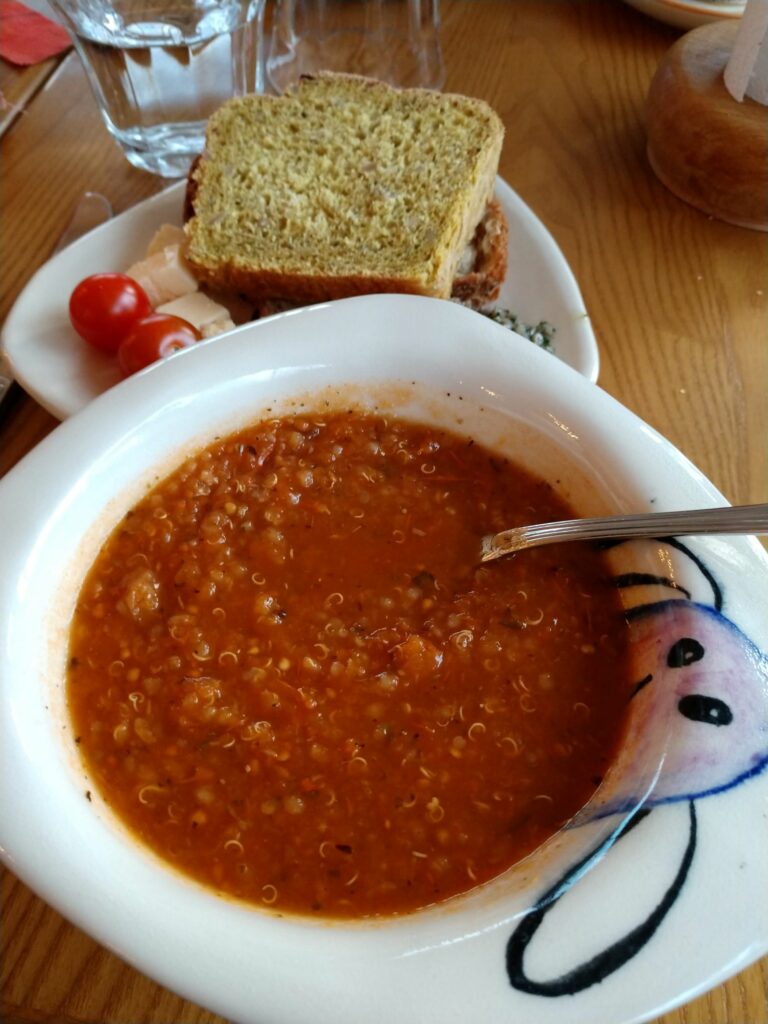 Then we walked to the café and ate a delicious lunch of soup (Icelanders know how to make soup!) and fresh bread with a variety of spreads such as hummus, tomatoes and some green spread that I didn't quite recognize but it was delicious. Vegetables for the soup are organically grown in their greenhouses on site.  Every coffee drinker on our tour said the coffee here was the best they'd had in Iceland.  They roast their own coffee on site. The chocolate lover among us gave the chocolate cake a thumbs up. Mmmmm.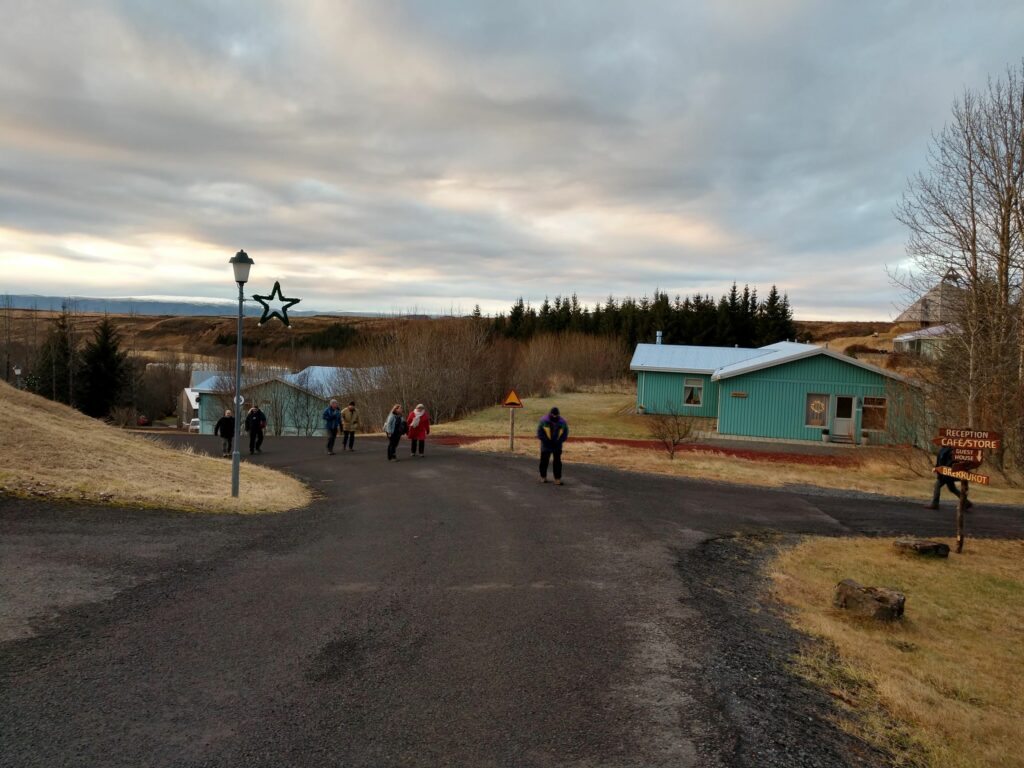 On a side note, it's super cool that our CEO (Chief Experience Officer) Oliver came to Solheimar Ecovillage to work and live for 2 months back before he working with G Adventures. It was one of his early visits to Iceland and he was a camp leader for his group. He said he has wonderful memories of his time at Solheimar, working among the residents and enjoying the lifestyle here. Oliver has been leading Iceland tours with G for many years now and this partnership is fairly new, so he must have been pretty excited when this stop was added to his itineraries.
After our lunch we had the opportunity to walk around, chat with their talkative parrot, and shop for home goods and crafts made by the residents in their workshops. They had brightly painted ceramic bowls, cups and saucers, soaps and candles, dolls and other handmade items. Everything is made in their workshops here.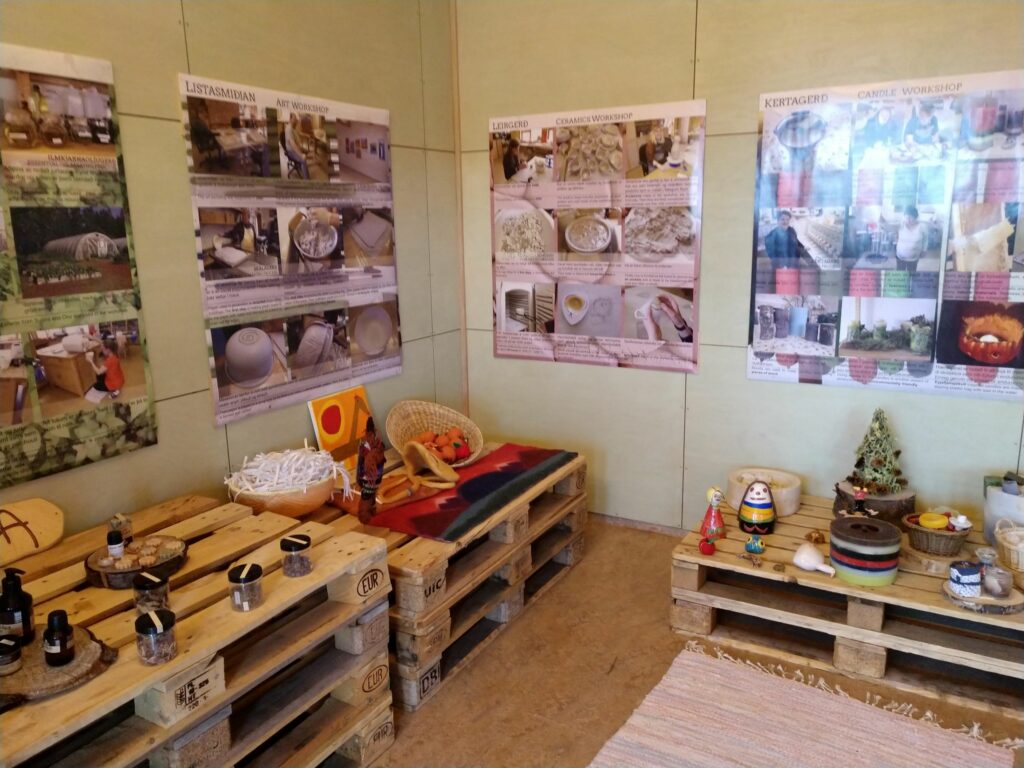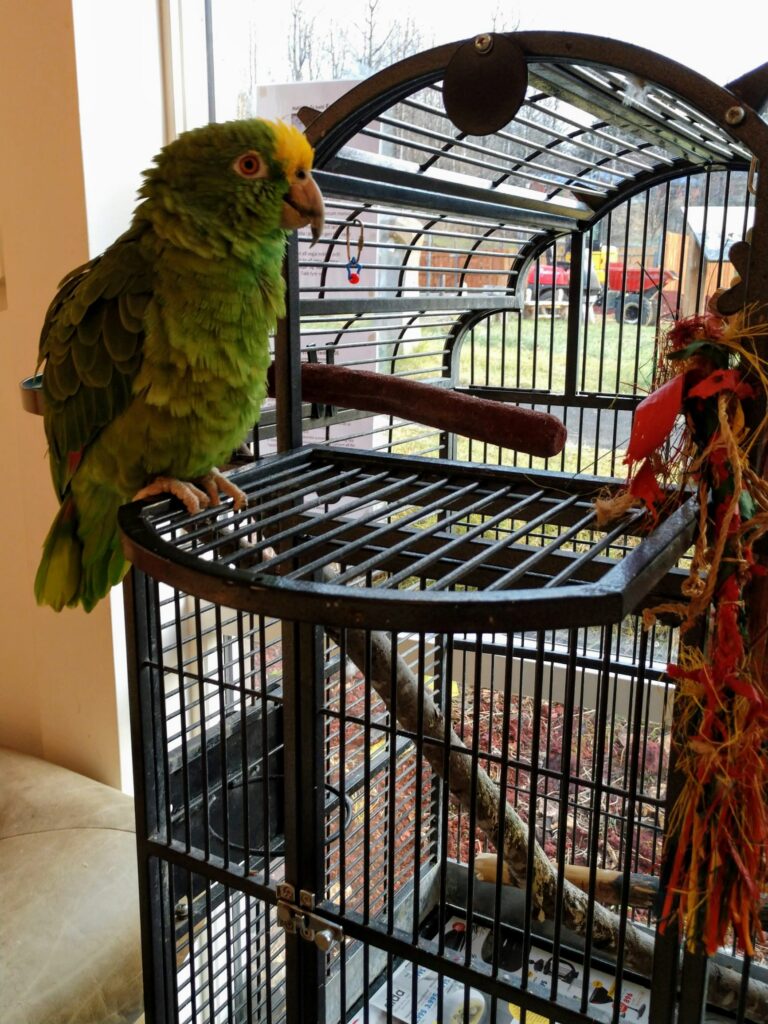 G Adventures and Planeterra supports Solheimar Ecovillage for their logistics and office costs. Donations can then go 100% to Solheimar's other needs. The main impression that I took away from here is that this is a simple place where needs are met. Happiness, comfort, feeling needed, having purpose and living off natural resources, are some of the benefits of being here. To those who live in the complicated society of climbing ladders, mastering exams, defending egos and wealth building, this simplicity might be lost. But it's so nice to be reminded not to take the simple things for granted.
Planeterra's projects are uniquely selected in each country to directly meet the needs of travelers.  Some other examples of projects include supporting Women on Wheels in India, which gives women a job transporting tourists, and the Masai Stoves and Solar Project, in which each tour provides a clean and safe cookstove for homes across the Serengeti.
I was selected as a 2019 Ambassador of Change for G and it's been my privilege to spread the word about the amazing good they are doing in the world. They are connecting tourists to local experiences in every part of the world, and really bringing travel to a grassroots level as means of lifting up impoverished, recovering, hidden, disabled and indigenous communities.
The tour I'm participating in is their G Adventures National Geographic Journeys Explore Iceland program.  Follow along with me in my Epic Away Travel social media accounts @epicaway and #epicaway on FB and Insta. 
If Iceland is on your travel bucket list, let me know! [email protected]
#exploreiceland #epicaway #epicawaytravel #epictravel #gadventures #planeterra #solheimarecovillage #solheimar #changinglivesthroughtravel #ambassadorofchange #nationalgeographicjourneys #northernlighthunting #auroraborealis #bucketlistdreams @epicaway @gadventures @planeterracares