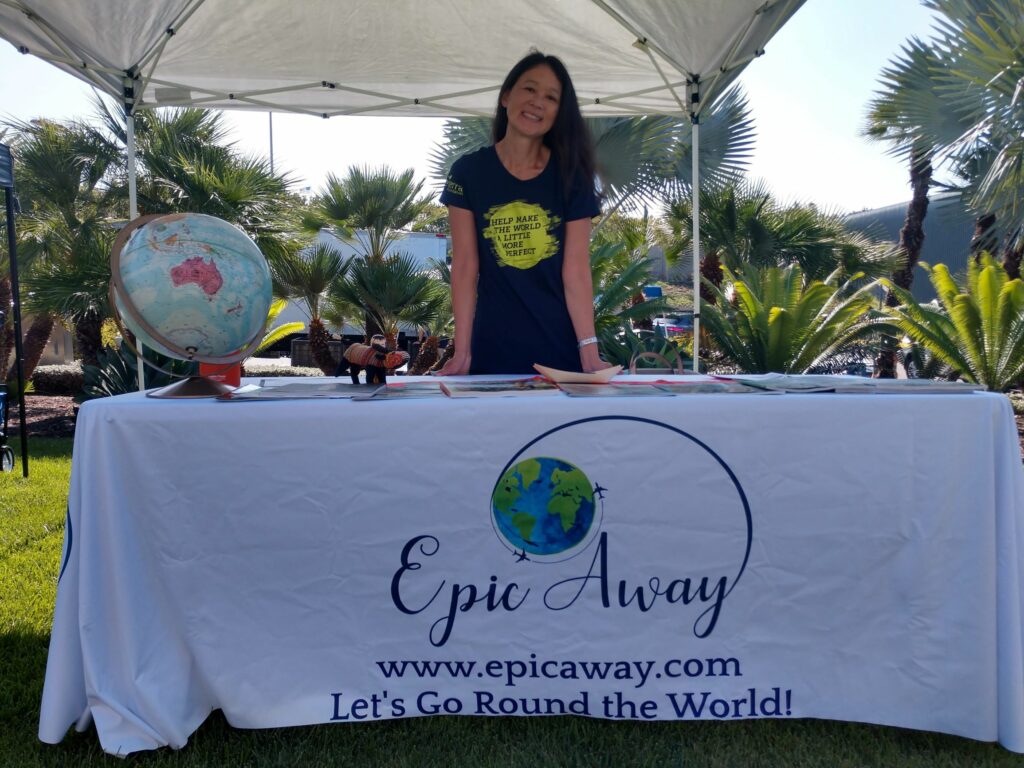 Since returning from Japan, I decided to start a new venture. I'm now the happy owner of Epic Away Travel LLC and I'm working hard to bring a lifetime of memories to travelers and adventure seekers, just like we had in Japan. My website is www.epicaway.com.
I'm proud to say I was selected as an Ambassador of Change for the travel adventure company G Adventures, and it's been my privilege to spread the word about the amazing good they are doing in the world. Through their Planeterra Foundation, they are connecting tourists to local experiences in every part of the world, and really bringing travel to a grassroots level as means of lifting up impoverished, recovering, hidden, disabled and indigenous communities.

I had the privilege to visit Planeterra Foundation's partnership project, Solheimar Ecovillage, in Iceland. I love G Adventures because their motto "Changing lives through travel," is something I'm passionate about, too. Solheimar Ecovillage is a fully sustainable community that supports disabled people locally. I have posted several blogs here on this site, chronicling my adventure abroad in Iceland.
If you're planning to travel and need a little extra help, don't have time to plan a detailed itinerary, or just don't know how to choose among the hundreds of travel options out there, contact me! My expertise is matching the right product to each individual, group, and family!
[email protected] -OR- (949) 246-6865