We left Japan less than 5 months ago but it feels like a lifetime already.  We're all missing our Japanese friends terribly.  But we just heard from one family that they'll be in Southern California and they want to meet up at the dumpling haven Din Tai Fung in Los Angeles.  And one of Avalon's little Japanese friends is getting on a plane bound for Las Vegas and Phoenix for the holiday. That's a far drive though, so I'm not sure we will get to see her. [Update: she flew to Los Angeles and we picked her up at the airport on New Year's Eve. We got to spend a fun NYE staying up until midnight, playing games and eating sweet treats.]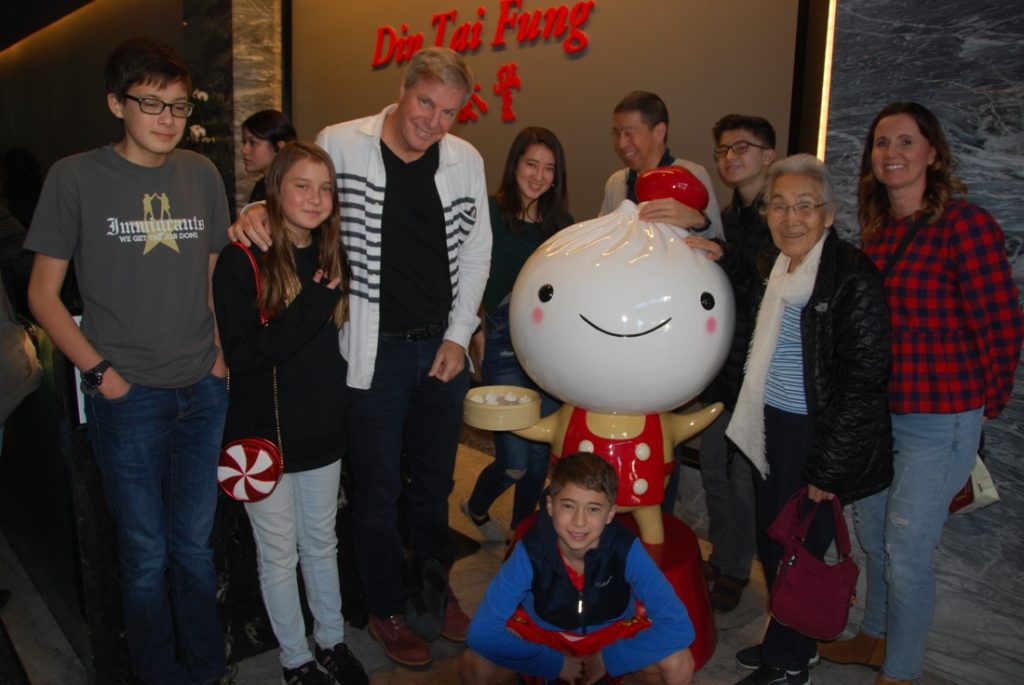 In the meantime, what are we doing now? I decided to start up my own travel business. I just piled on to my already busy re-entry life by adding on a start-up. Well, I always say, "Better busy than bored!"
I've named my business Epic Away Travel LLC, or just Epic Away for short.  Or Epic Away Travel for more clarity.  It's a work in progress.  I got the domain, started a Facebook business page, started an Instagram account, secured a new e-mail address.  Here are my deets so far:
www.epicaway.com
facebook.com/epicaway
Instagram: epicaway
Starting a new business is time consuming. It's sometimes confusing. And it's potentially costly. I decided to partner with a "travel host agency," which means a travel company that acts to consolidate a lot of independent agents under one corporate roof and give them access to tools and marketing. Strength in numbers kind of thinking. In return, the host agency makes money as their agents make money. My host agency is Uniglobe Travel Center and they just happen to be based in Irvine. I didn't pick them for that, but it's an interesting coincidence. Uniglobe is on the smaller side of host agencies, and as a result they boast about their tight knit, family of agents. Everyone seems to help each other out and work as one team. They have a great mentoring program that aims to teach the ins and outs of booking travel, marketing, finding deals and more. Partnering with Uniglobe means I get access to their preferred supplier relationships and expertise in the travel industry.
John suggested I go with Legal Zoom for the licensing process. It's a bit of a hefty fee which I could have avoided if I knew what I was doing. But since this is my first time I don't know what I'm doing. So I am now official, thanks to the helpful folks at Legal Zoom. It's Epic Away Travel LLC and adding three letters, LLC, was just about $300. $100 per letter!
I also discovered that I can register in whatever city I chose to have my post office box address. Newport Beach, Costa Mesa, Irvine, Santa Ana… My home office will be in Newport Beach, but guess what? To get a business license in Newport Beach the city issues a Business License Tax of $177. To be paid annually EVERY year. Costa Mesa, which actually wants people to do business in their city, charges a ONE TIME fee of $25. And in 2015, the City of Irvine voted to ELIMINATE their business license fee altogether (it had previously been $51)! So that makes Newport Beach a very unattractive place to start a home-based business. I'm going with Costa Mesa because I drive there everyday anyway.
At John's suggestion I signed up with an artist on Fiverr to design a logo for me. I paid him $120 for a logo design, unlimited revisions, all formats and business cards. I picked a design I liked and asked him to make several edits. Along the way I discovered that the design he was working off of was already under copyright. When I asked the artist about it he claimed he was making the logo strictly from his imagination. I can't believe he has the exact same imagination as someone else. Inconceivable!
I found a new artist for cheaper (she's in Pakistan) and she designed a logo for me that looks original, so I hope it is. [Update on the new designer: She's very nice to work with but her specs and dimensions for my logo and business card are all off. She insists that what she is sending me is what I'm asking for but it's not making sense. The border of my business card is getting cut off, my logo won't fit any social media size requirements and the vector file that she's sent me doesn't make sense. I asked my printer friend Frank fix it all for me. He said it was a bit screwed up. Now I have John on the job, too.]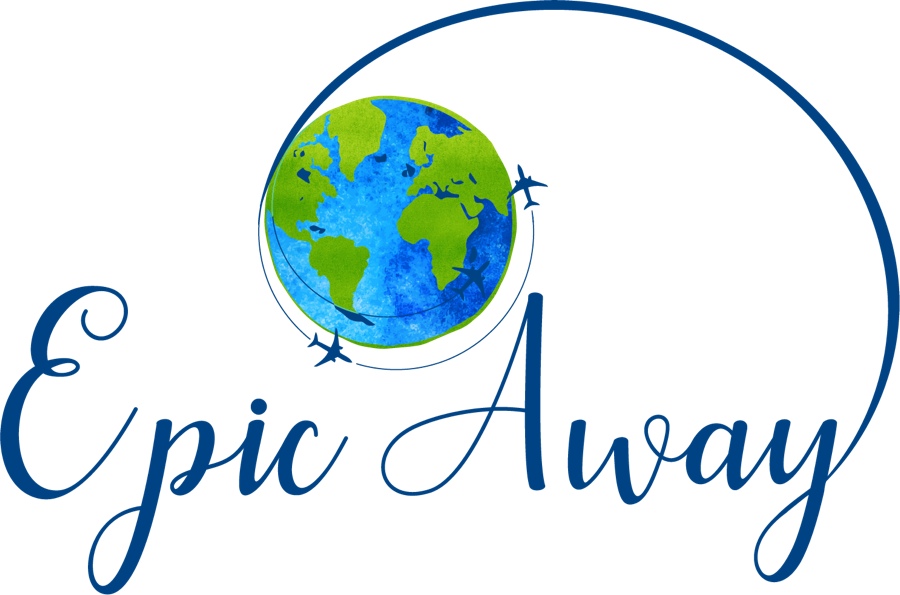 I also asked her to design a business card for me. John says my logo and business card design is too "girly" but he also says he is liking it the more he sees it. I want to put this design on t-shirts and/or notepads and give them to clients so I think it's a design that will work well for that.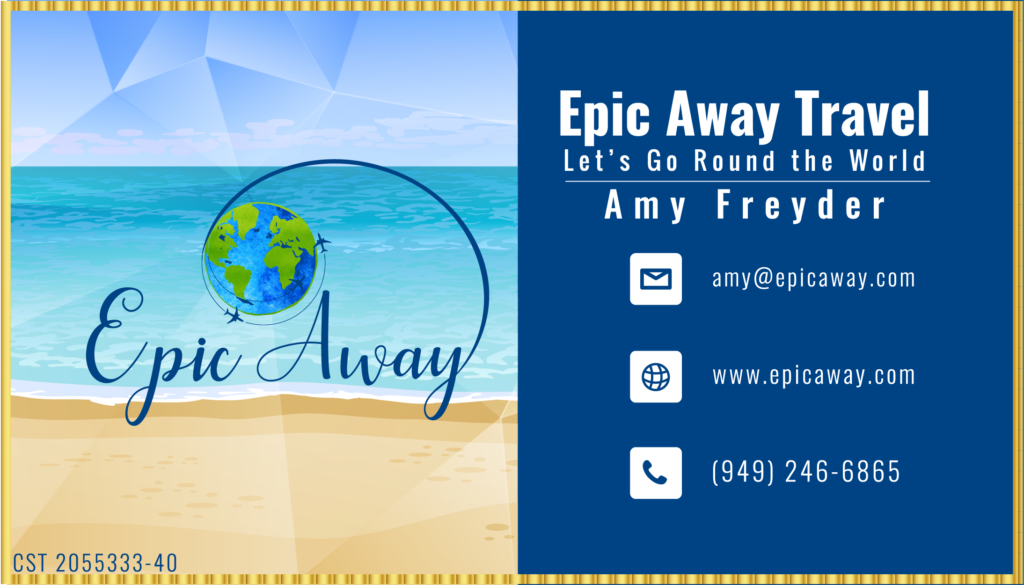 I'm going to update this blog with my journey to travel consultant, advisor, agent, expert, extraordinaire. Not sure what I am yet, or maybe I'm all of these things already. Send me an e-mail if you want to go somewhere amazing in 2019. I'm only booking amazing trips.