This year Mother's Day is Sunday, May 14.  I think that Mother's Day is celebrated in some form in many places around the world.  In Japan, Mother's Day mirrors the US version in May.  However, like a lot of holidays here, it really appears to just be a commercial holiday aimed at selling themed items.  Flowers, candy and cakes that say Happy Mother's Day are promoted heavily here.  Which is nice for me because Halyard gave me a red Mother's Day carnation with sprigs of baby's breath.  My friend here told me that carnations are the most popular flower for Mother's Day.
Well, none of my kids claimed to have any free time for me on Mother's Day, though I know everyone enjoyed the Mother's Day pancakes that I made (John did step in so that I could eat my own plate before everyone else left the table).  John asked me, what do I want to do.  What I want to do is simply our regular Sunday routine, which is go downtown to the Umeda area and take hip hop, house, lock and pop dance lessons.  This is something I got us going on because street dancing is a fairly popular thing here.  And people of all ages do it.  It's incredible!  I mean, there are people older than John in some of these classes… and they aren't aimed at seniors.  They have a good 10 minutes of stretching before they begin.  And last week the "warm up" kicked my butt.  It was some serious, non-stop, jumping around.  I was about to collapse on the ground in cardiac arrest.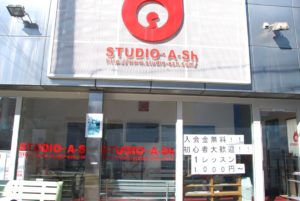 Most of the time we are stumbling around looking like Westerners with two left feet.  At least John and I do.  But we all go down to Umeda as a family.  We pick which type of class we want to join (There are a lot of choices and the boys do not want to be in the same class as John and I.) and then after the classes are over we all go out for lunch together.  I love this routine.  It's the best way to get everyone together and of course a nice meal out is the best bribe.
When I first told the kids we are all going for street dance/hip hop lessons no one was very excited.  I told them, of all the things they learn in Japan, this one thing will carry them forward in their social life back in America.  They'll thank me later!  Especially for the boys, being comfortable moving your feet when music is playing is a good asset.  And I'm so impressed by how much fitness is involved in this.  Some of those bboy moves can only be done with super muscles!  But alas, on Mother's Day our studio is getting ready for a big showcase and they aren't offering many classes today.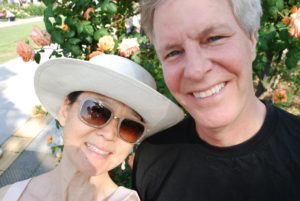 Okay, a rose garden instead.  All the kids are doing their own thing so I can choose whatever boring thing I want.  Now the roses are in full bloom.  Following seasonal flowers at their peak is quite a sport here.  You really have to be on top of it or it's all over before you know it.  The typical window for peak blooming is around 10 days.  I had wanted to see the tulip garden at Expo Park but I was too late.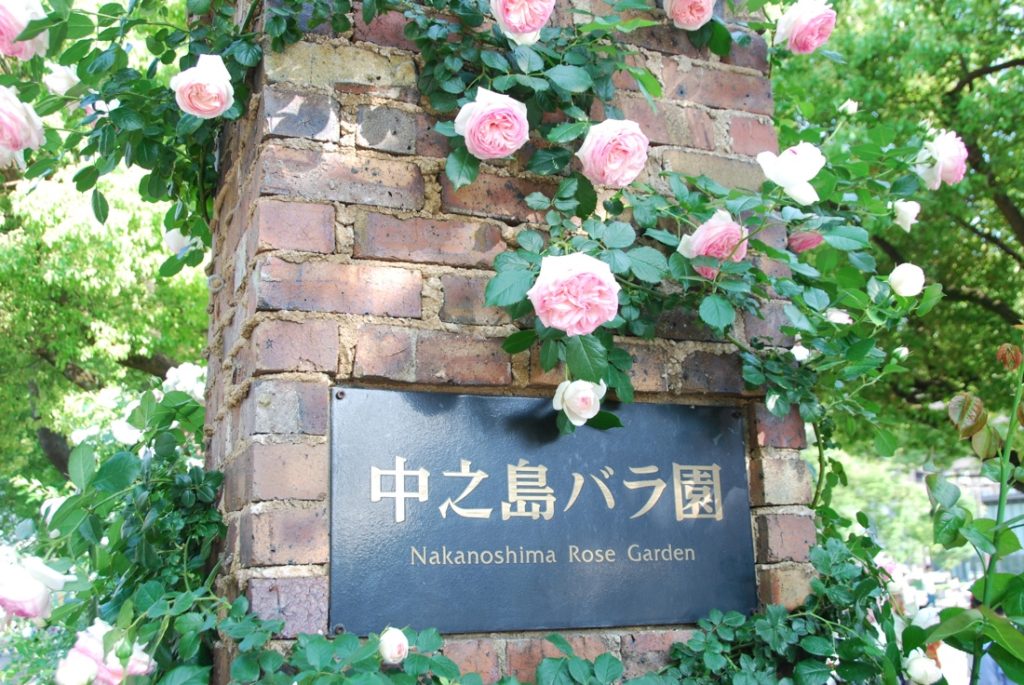 I'd read about Nakanoshima Garden in the downtown Yodoyabashi area as being a beautiful oasis right in the middle of the business district.  And it was!  It smelled really nice there, too.  The internet says there are 4,000 roses from 89 different varieties here.  My favorite are these lavender roses.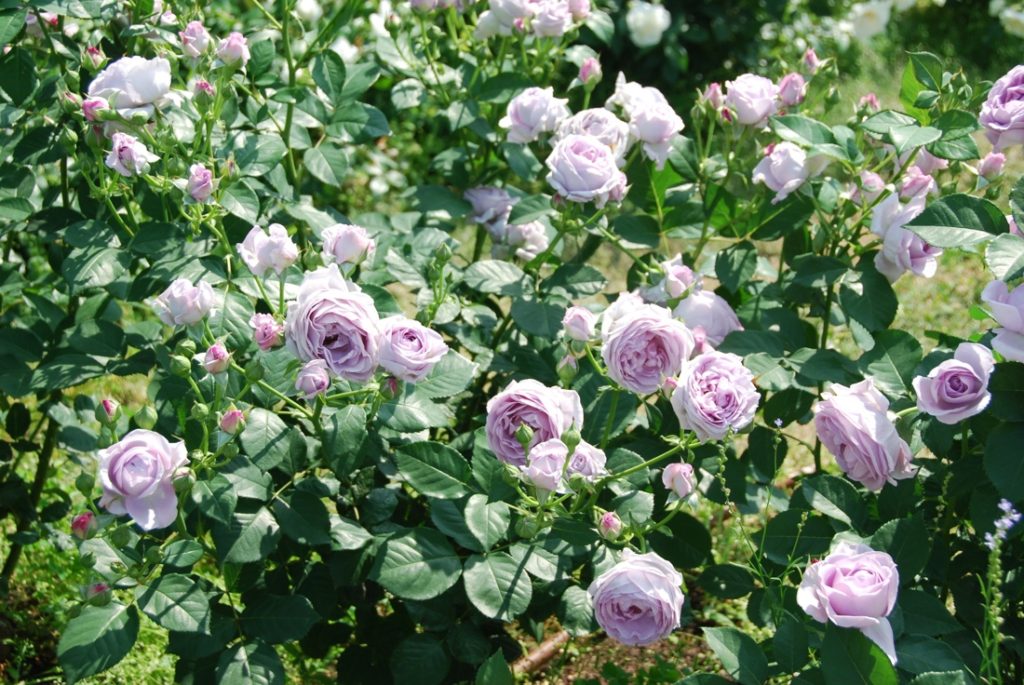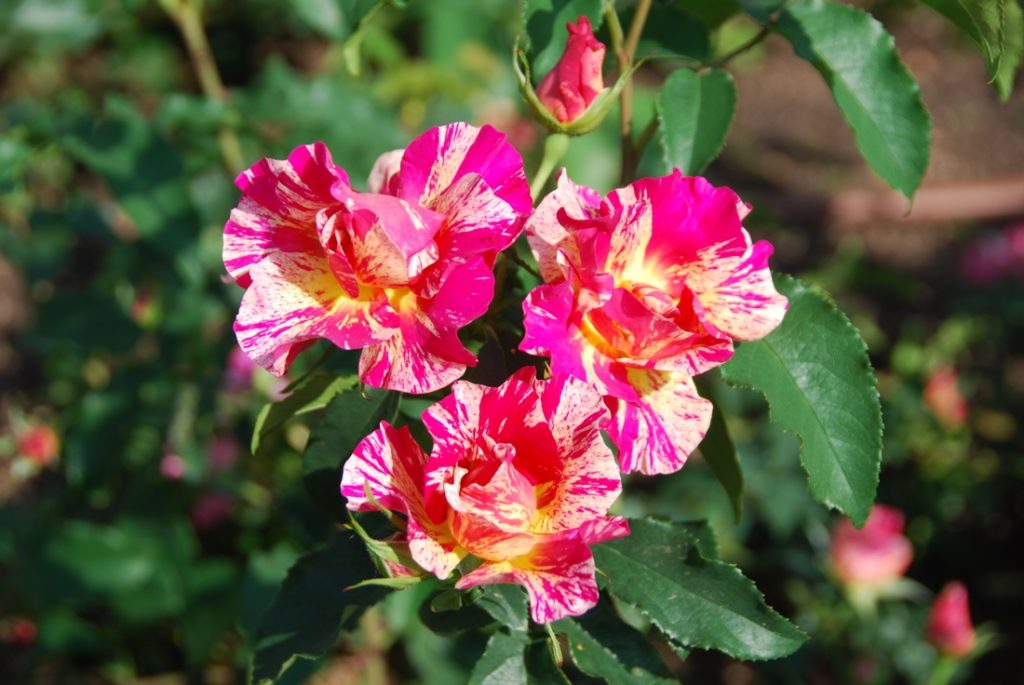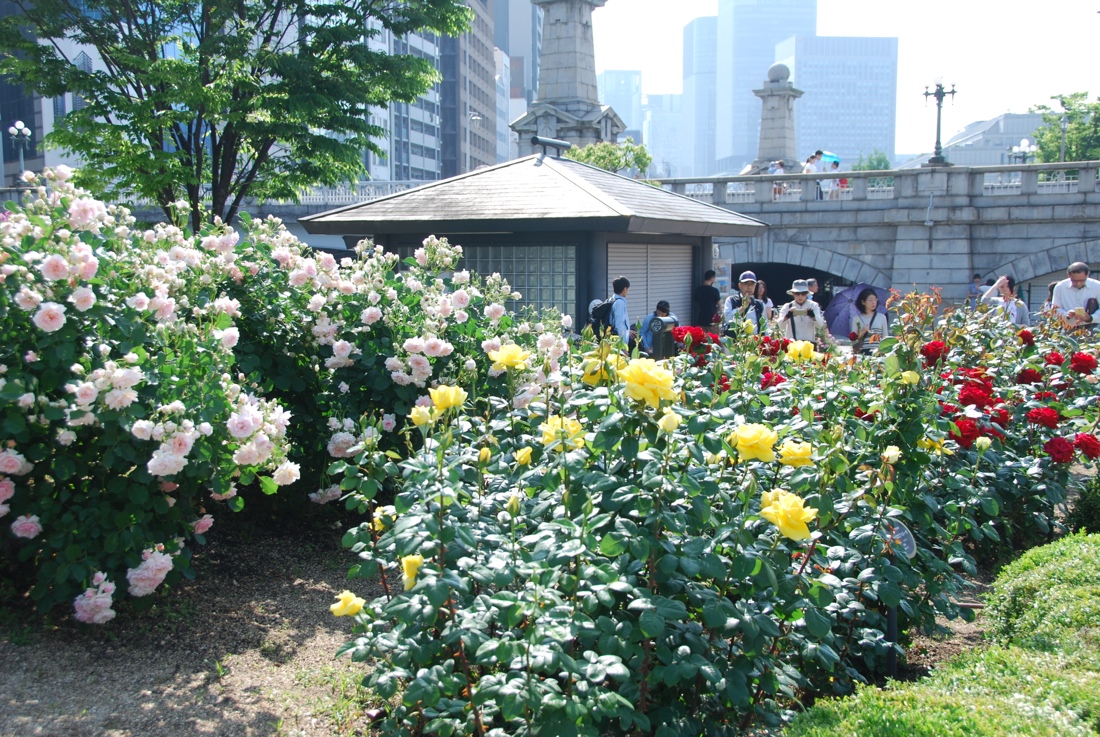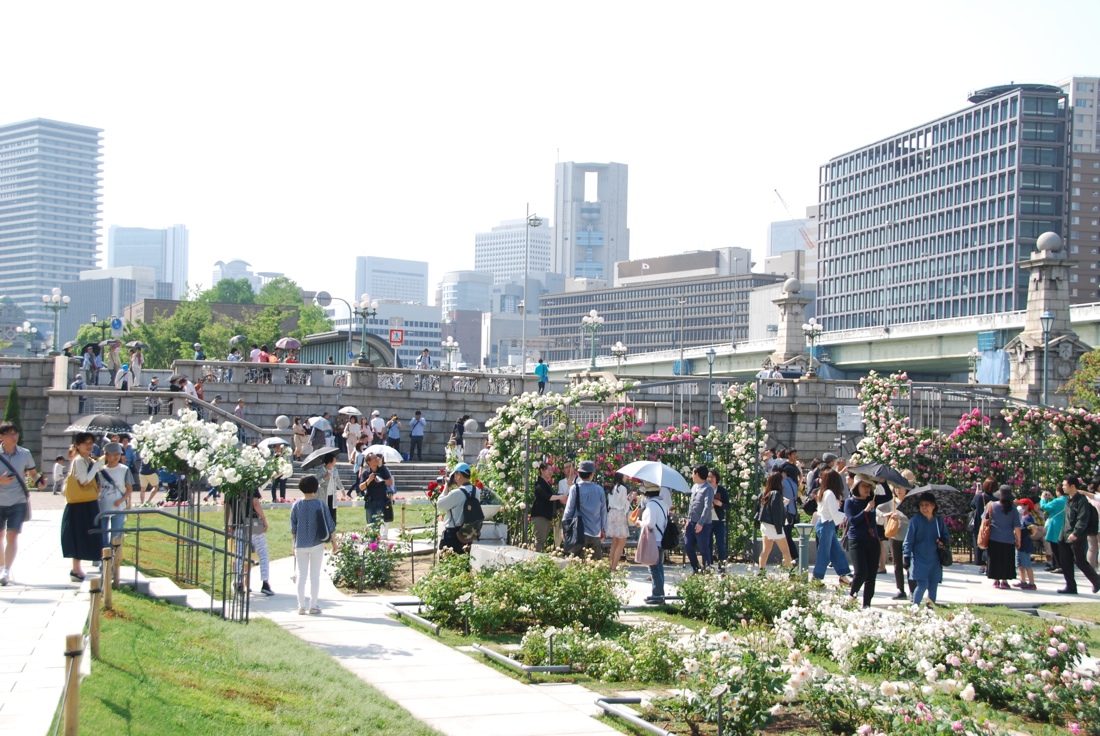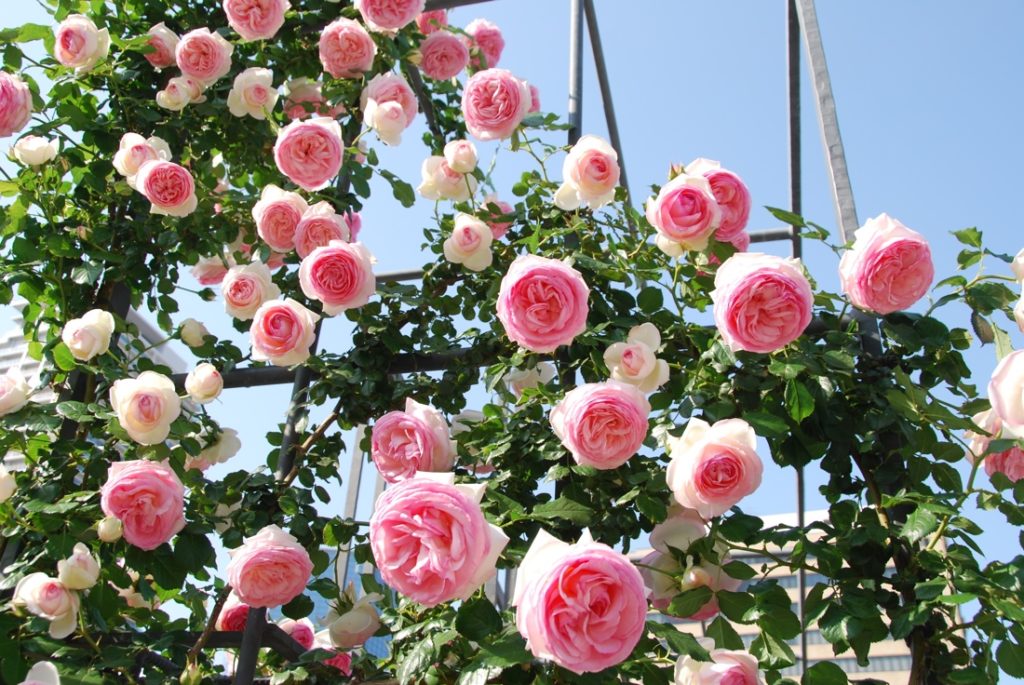 Shortly after that, on a weekday, John and I went to Arashiyama, a town in western Kyoto.  Our whole family went to Arashiyama with our friends the Biagi family back in 2013 when we came to Japan as tourists.  At that time we came to ride the Sagano Scenic Railway train and take a river cruise down the Hozugawa Ravine.  (gawa or kawa means river so it's the Hozu River).  Arashiyama is a beautiful place with a lot of natural attractions.
www.kyotostation.com says, "This railway now runs old fashioned trains on a 19th century narrow gauge railway through picturesque countryside between Saga-Arashiyama and Kameoka.  On the way, the train runs along the Hozugawa River gorge, offering fantastic views of the forests and mountains."
You ride in open cars where you can feel the breeze and look out onto the trees and river below.  When you arrive at the end of the line, you can take a short shuttle bus to a boat departure point for a return trip down the river.  The boatmen use long bamboo poles to push and guide the boat through a scenic valley.  It's a two-hour cruise along 16 kilometers.  It was definitely a highlight of our visit in Kyoto.  And it was made all the better by having our friends from home with us.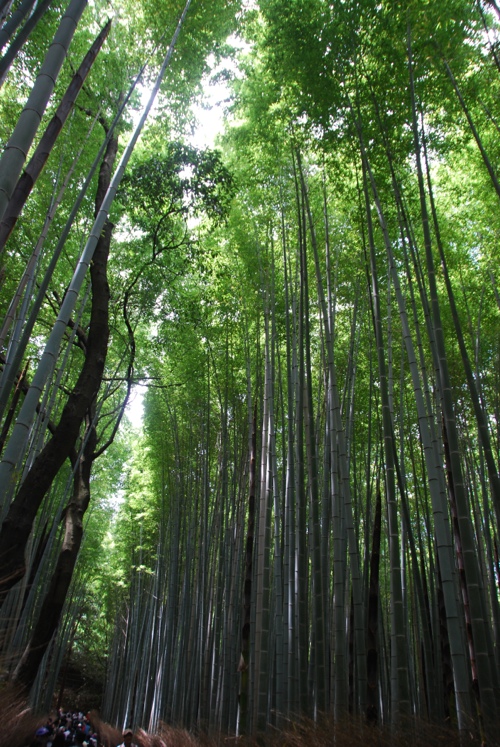 The thing we didn't see in Arashiyama back then, was only steps away from where we were, but I didn't know it.  It's the famous Bamboo Grove.  It's a walking path lined with extremely tall bamboo trees.  It's really shady there along the path because the bamboo largely blocks out the sunlight.  And it's so cool to listen to the wind rustle the bamboo stalks and hear the birds singing to each other.  Even though we went on a weekday it was still really crowded.
I know the guidebooks say you should rent a bicycle to make the most of your day in Arashiyama, but bikes should not be allowed along the Bamboo Grove path.  Nutty!  Too crowded!  Everyone is taking selfies so piles of people are stopped everywhere.
Along this path is the entrance to the Okochi-Sanso Villa. It's an amazing home and garden that was built by a famous Japanese silent actor.  The garden is beautiful and well kept.  There are all sorts of Japanese flowers and foliage there.  Plus a fantastic viewpoint of Kyoto from high up.  And there's an old teahouse where you can have a cup of traditional matcha tea and a Japanese sweet treat.  Several properties, including the teahouse, are recorded as cultural properties by the national government.  It's all included in the 1000 yen admission fee.  It was worth it.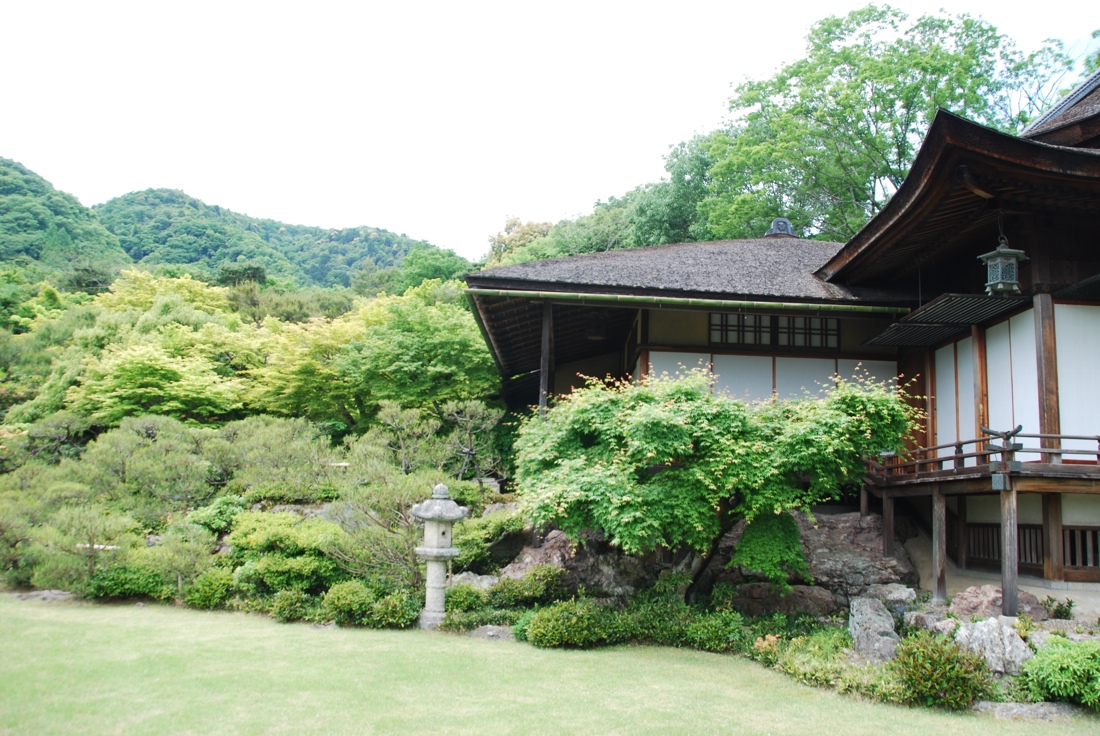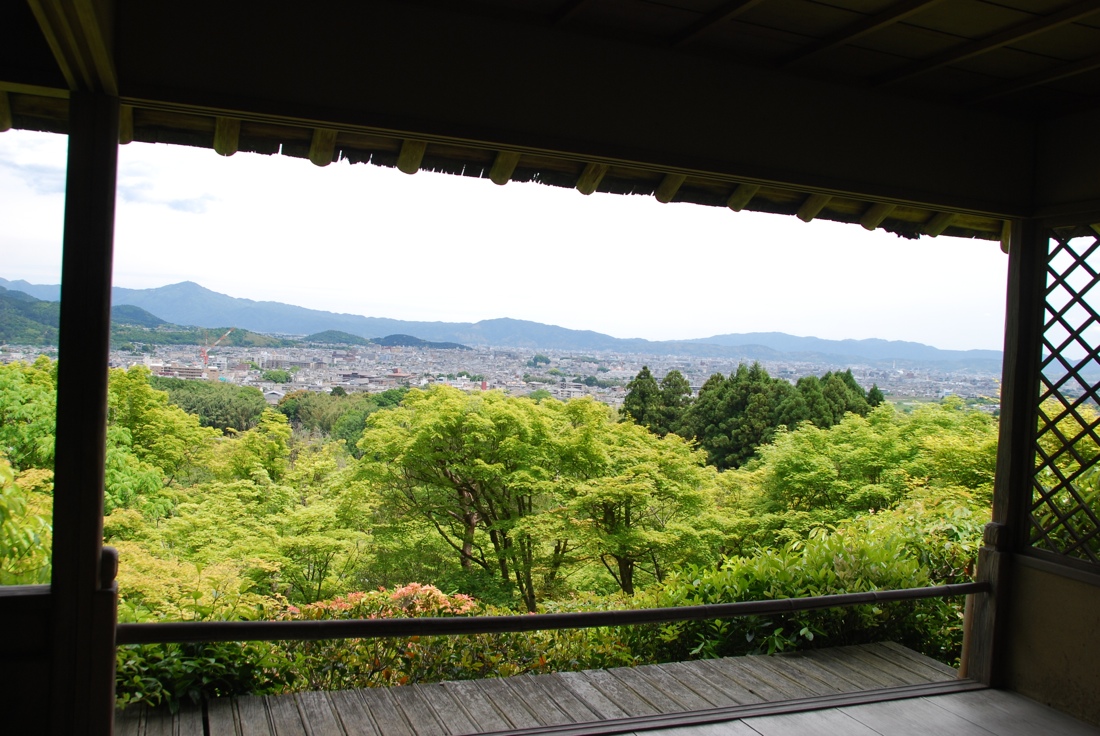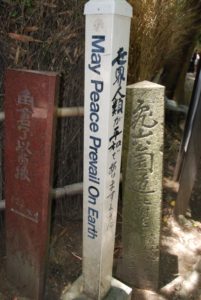 When we got to the end of the bamboo path we saw that it led to a different train station.  But it wasn't the right one for us so we just turned around and walked back the way we came.  A bit like salmon swimming upstream trying to walk against the flow of people.
We wanted to eat lunch at a vegan cafe that we'd seen near our train station.  But when we got there we noticed a sign saying that it was closed that day.  A lot of times a business will be closed on seemingly random days.  I don't get it.  This actually happens often.  Or the place will close at 2pm and not reopen until 5.  Usually we arrive about 10 minutes too late.  We just got on the train and went home.  I'm really glad we saw the famous bamboo forest, but it wasn't as big of a deal as I had read and John thought the path was going to be a lot longer.  Maybe our expectations were too high.  Luckily it was only an hour and 20 minutes, it cost us just 1160 yen each way, and it was beautiful weather, so it was a great day trip.