For the second half of March 30, Helen and her driver took us to see the excavated Terracotta Army.   I explained to my Japanese friends that they are called terracotta because that's the earthen material that they are made from.  Pretty much everything has already been said about this amazing 20th century discovery.  Farmers digging a well discovered these ancient relics on March 29, 1974.  That's after I was born!  These warriors below are in disarray, some missing their heads or extremities.  This is much like how they were found when they were discovered.  Amazingly no two warriors are alike.  They all have distinctive hair, faces and shoes.  Their hair and shoes reflect their status and they also carry certain weapons that highlight their order of significance.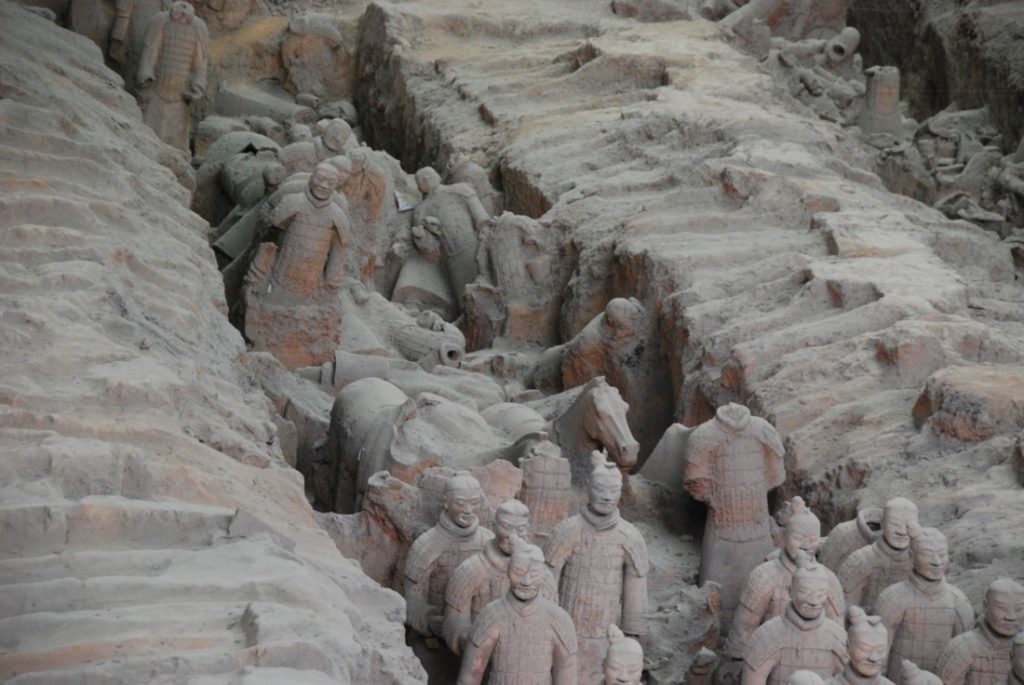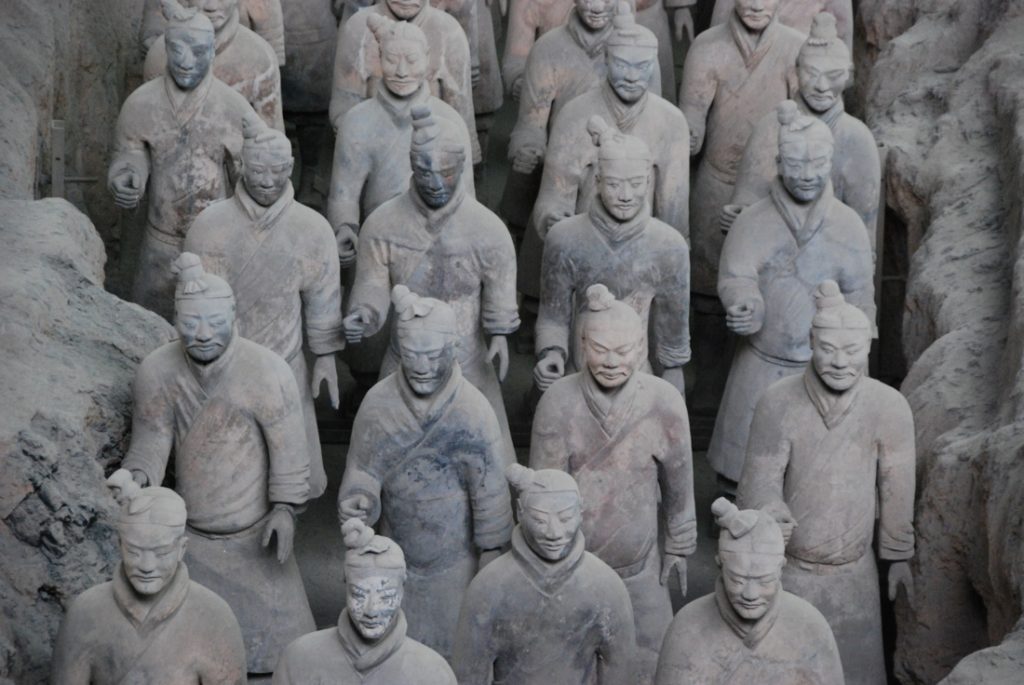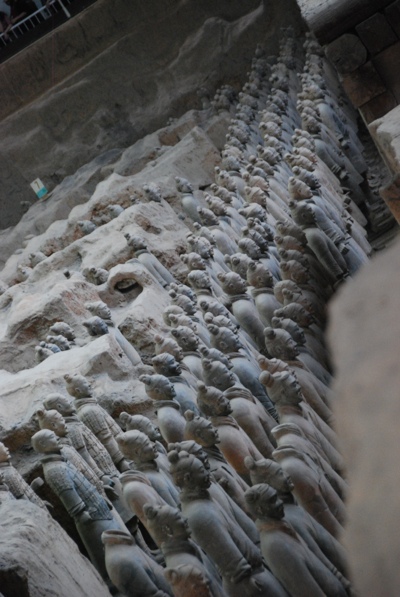 My friend Nadia wonders if the warriors are all a hoax.  After all, it is said that 700,000 workers were used to created this vast, life-sized, incredibly detailed, army.  How could there be no record in history about them?  8,000 life sized figures down the street from Emperor Qin Shi Huang's tomb.  And there is evidence that over time the terracotta figures were ransacked for their authentic weapons and they were possibly broken by the peasantry in a sign of revolt, or at least disrespect.  So, why no recorded account over time of the events that involved this incredible army?
I found the following thought on someone's blog.  I don't know the source or whether it is true, but it's interesting nonetheless.
"It is believed that it took 700,000 workers to build what became Qin Shihuangdi's necropolis and that when it was finished, he had many of the workers — if not all 700,000 — buried alive within it to keep its intricacies a secret."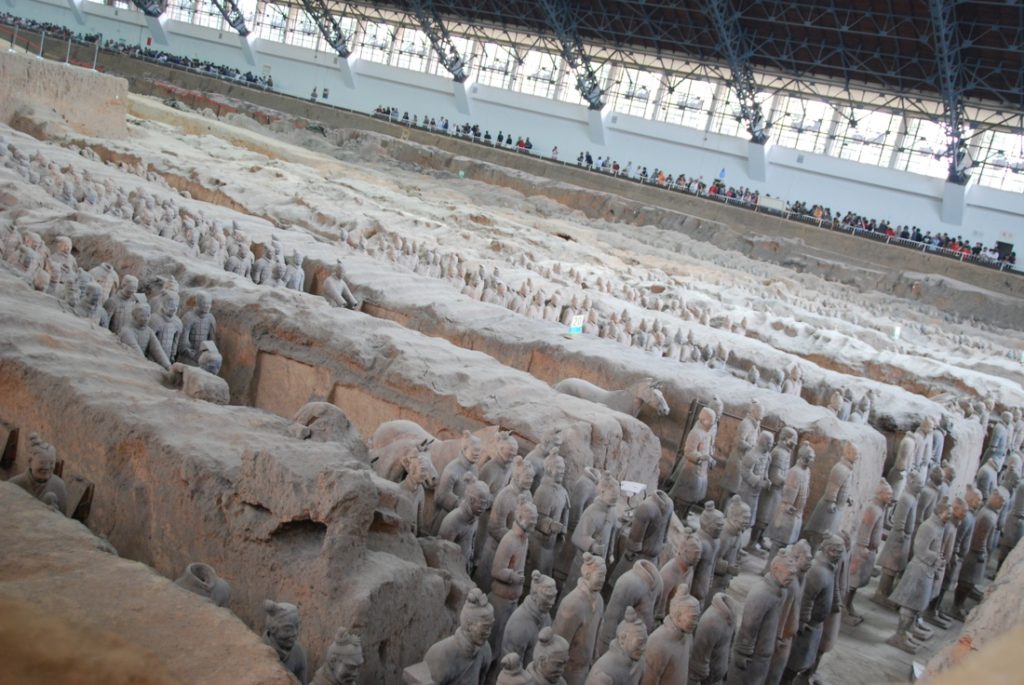 Well there's already a lot that's been written on this subject so I'll just leave this post here.  The life sized horses were really cool.  There was a life sized chariot with a driver and 4 horses and it was incredible.  It is displayed behind glass inside the museum.
SUGOI!  (Amazing!  Incredible!)