We rented a car on Saturday, September 9 and made the 2.5 hour drive south to Shirahama Beach to meet up with our friends.  We were able to make our reservation in advance by phone in English.  But we've never rented a car before so we had to ask the rental agent a lot of questions.  He set up the GPS for us.  When we went to pick up the car, check out what was stuck on the back trunk by the license plate!  Hilarious.  It's a big magnet so it peels right off.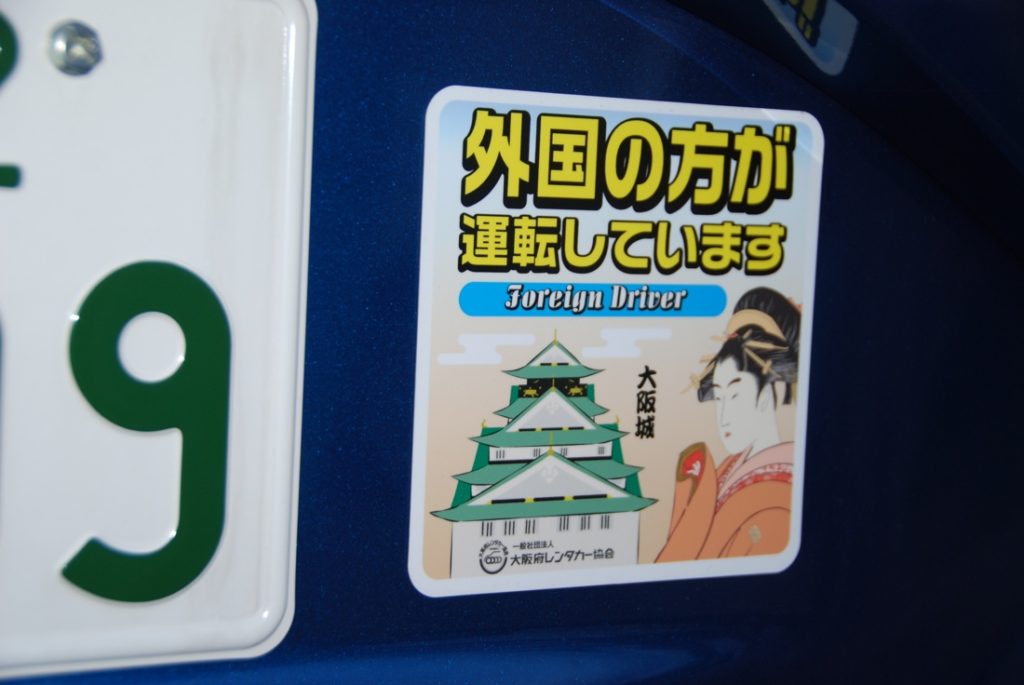 This is the same beach that we went to last year, the one with the beautiful soft white sand that was brought over from Australia.  This time we decided to stay overnight.  Halyard asked to stay back in Minoh so we told him he could be our cat sitter.  We stopped for lunch at a seafood restaurant in Shirahama.  They delivered quite a spread of food!  Avalon's mound of rice inexplicitly had a little American flag stuck in it.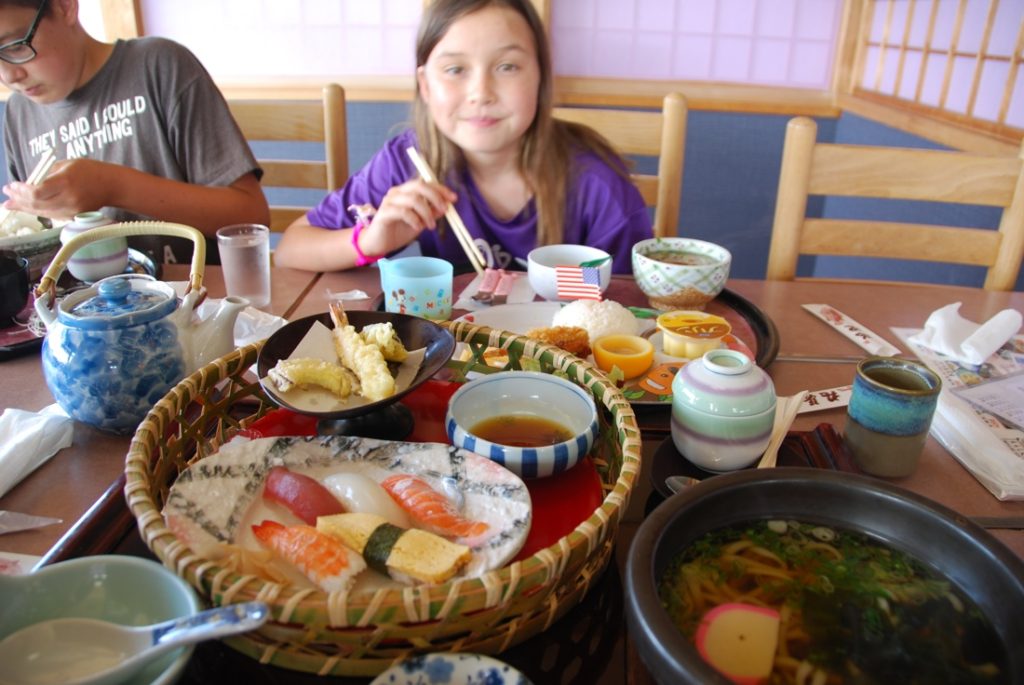 Our friends found an awesome, little parking lot across the street from the beach.  A nice Japanese lady rents out her home's parking area.  It was large enough for about 7-8 cars.  She's got quite an operation going there.  She had big inflatable floating rings, lounge floats, shade tents, umbrellas, sand toys, beach balls and chairs for us to take if we wanted to.  She brought us drinks as we unpacked our car and offered us a changing area, toilet and shower outside of her house.  Amazing hospitality!  All this for only 1000 yen ($9) for the whole day!  We parked at her house for two days and on the second day she took me inside her house to use an upstairs bedroom to change in.  The view of the beach and ocean was incredible from her house.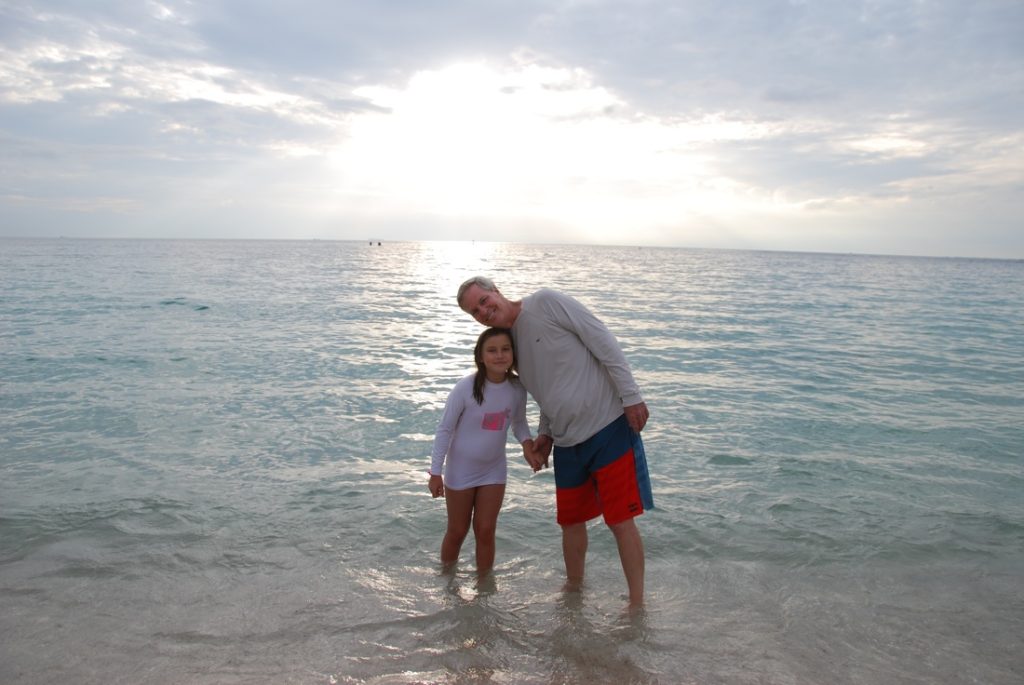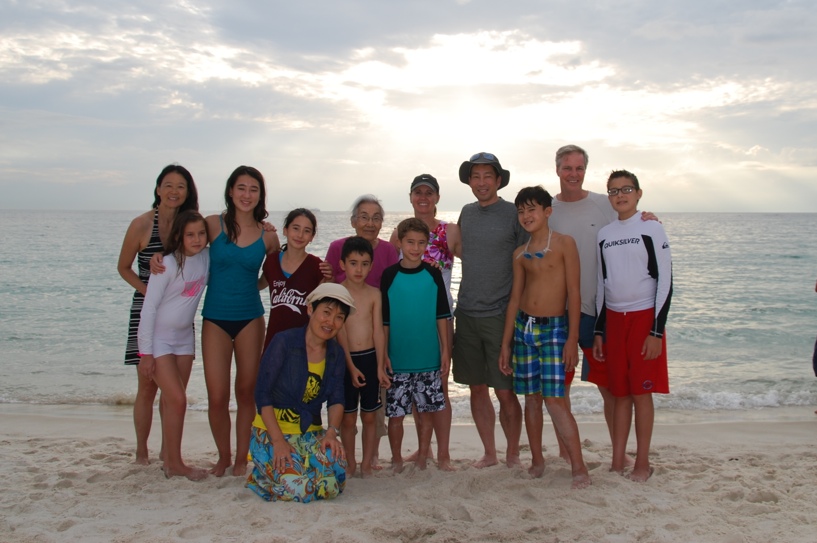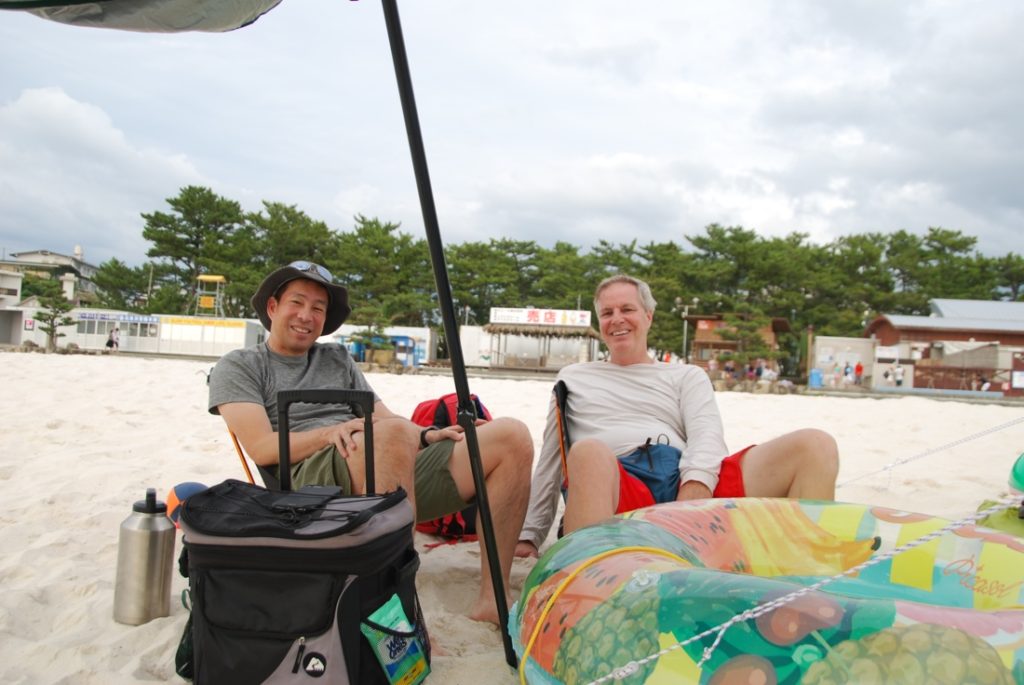 Here's our friend Art proving he can still do a backflip in his (very early) 50's.  He tried it three times!  I was biting my nails by the third time.  He was flipping fine, but trying to stick his landing.  By the end his wife was yelling at him to stop.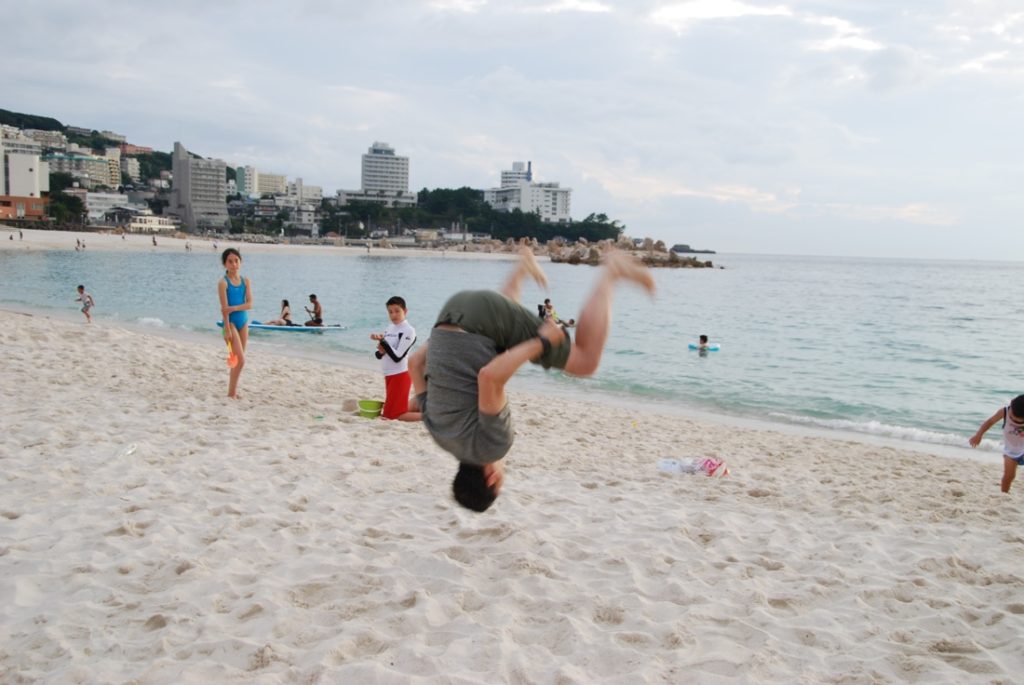 We all had a fun day.  The sand was soft and the water was warm and clear.  We told the lady at the parking lot that we'd see her the next day and we went off to dinner.  We ate okonomiyaki and yakisoba from a tiny place that had seating for about 16 people.  Since there were 10 of us we pretty much took up the whole place.  Art sure can put the food away!  Must have been all the back flipping that made him hungry.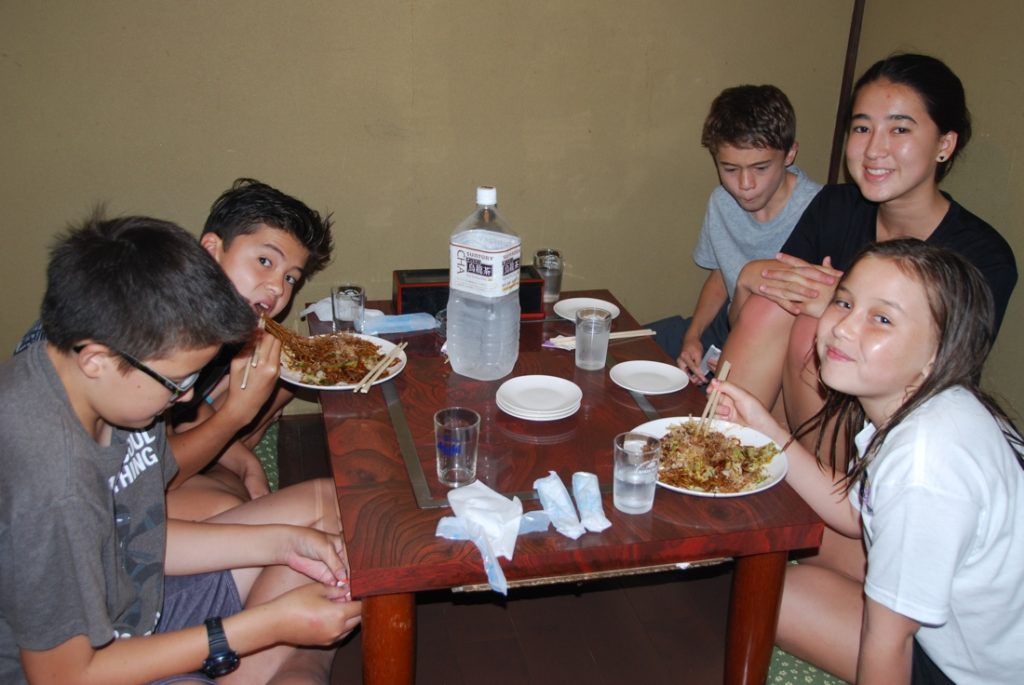 We booked a room at the Dormitory Sandanya Guesthouse in Shirahama Beach.  It's like a hostel with shared toilets and showers, but we all stayed together in a private room with a tatami mat and 4 futons on the floor.  It was a nice place.  The owner was a certified sommelier.  He told me he loved wine and went to Napa Valley, California about five years ago to check out the wines there.  The guesthouse was decorated with a lot of Japanese treasures, knickknacks and beach themed items.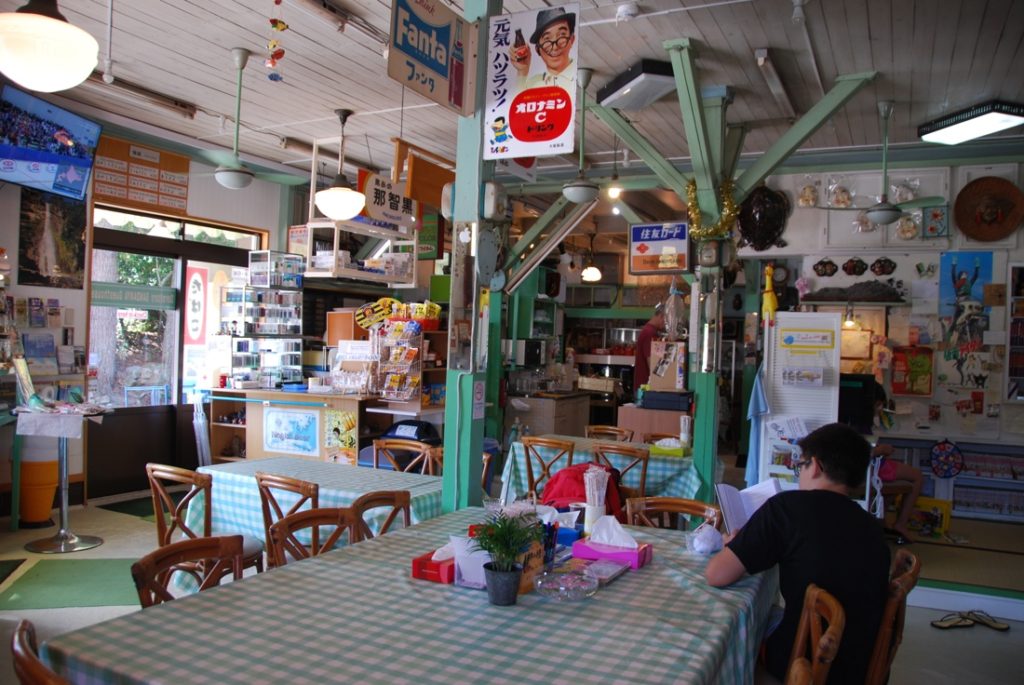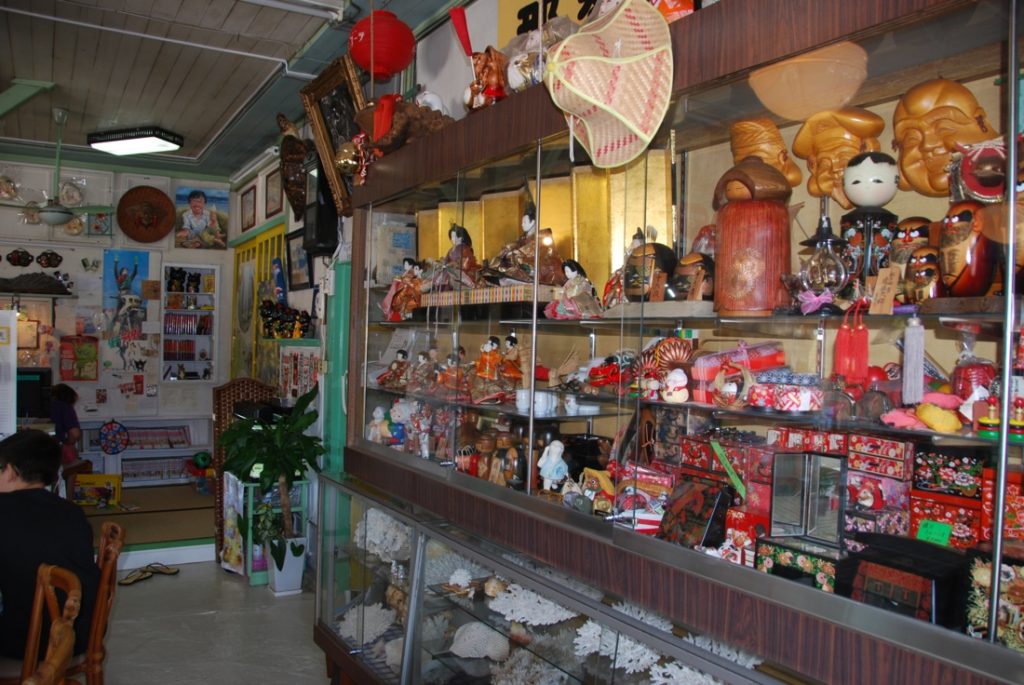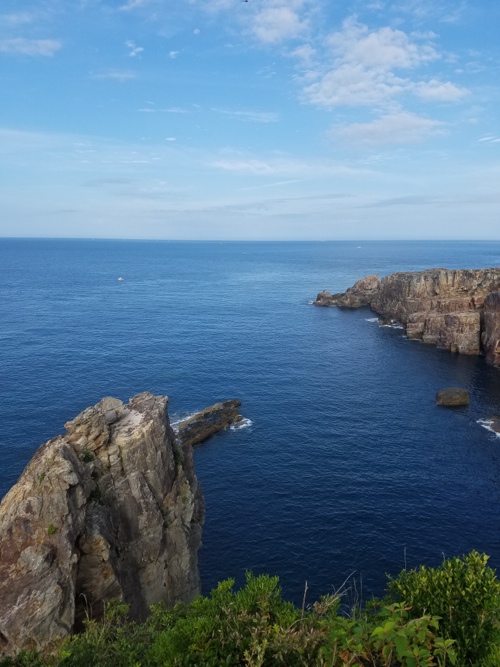 First thing Sunday morning, September 10, John went for a walk around our guesthouse.  We're right on the edge of the cliffs overlooking the water.  He took an incredible photo just steps away from our place.  Nearby there are caves to explore and some other really cool natural wonders.  Shirahama is also a very famous onsen (hot springs) town, which we didn't know when we came last year.  After John got back from his early morning walk we went to Sakinoyu, the oldest onsen in Japan.
It was amazing.  It was outside, overlooking the ocean.  Three stepped levels of square, onsen pools made from large stones.  Just on the other side of this stone wall is the onsen area.  Being naked is a rule.  No cameras allowed inside!  Avalon and I went in the ladies' side, Kaiyo went in the men's side and John stayed in the parking lot and talked to the nice old man who spoke broken English with him.
I thought we were going to be able to take a shower here but the lady told us no soap or shampoo allowed here.  You just rinse off with buckets before going in.  The onsen pool closest to the ocean actually has waves breaking on its very low wall and ocean spray splashes in.  When we went in this pool we could see little bits of the ocean floating around.  It was not very appealing to see that, so we switched to a different pool, away from the ocean splash.   Our friend told us that when the waves are too rough, the onsen closes down.
Then we went back to Dormitory Sandanya and ate breakfast.  While we ate breakfast we watched a curling match on television (Avalon was mesmerized) and Kaiyo played with some Legos.  After breakfast we paid our bill and said goodbye.  It was a fun place to stay.  And only 4000 yen ($36) per person, including tax.  That's a real bargain in Japan.
Next we went to Adventure World.  This is a large scale amusement park that Japanese people love.  There's safari and marine animals, rides, food and an animal rescue center.  We saw big pandas from China and red pandas – they looked like stuffed toys, see below – a lot of safari type animals, all types of penguins – including a penguin parade outside, see below – a serval in the animal care unit, and a pair of giant Asian elephants that were separated by bars and looked like they were trying to hug each other with their trunks through the bars.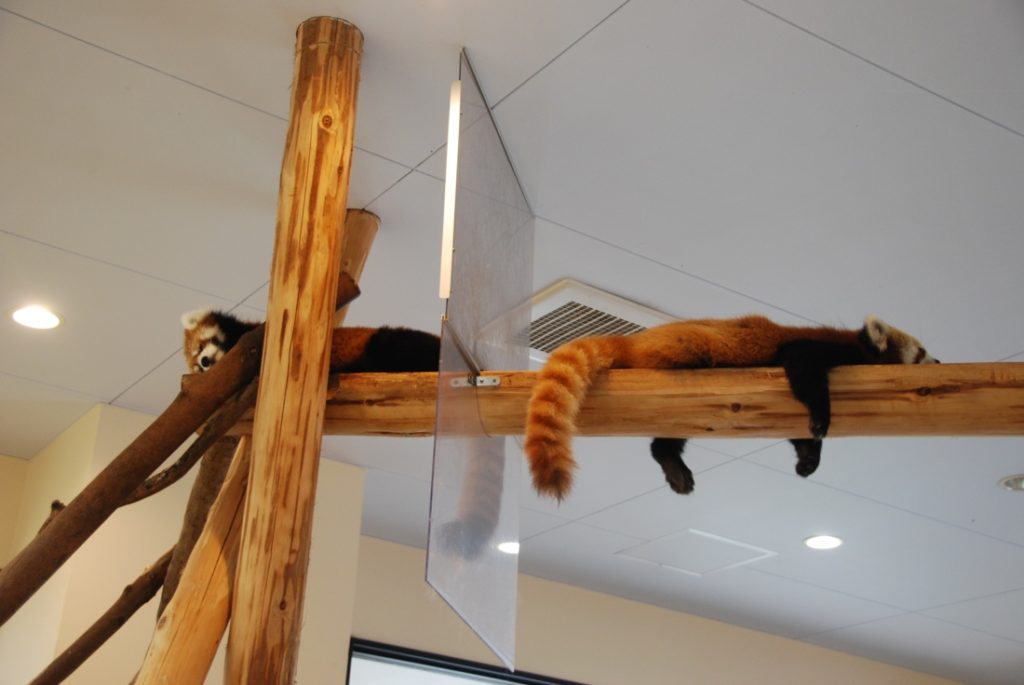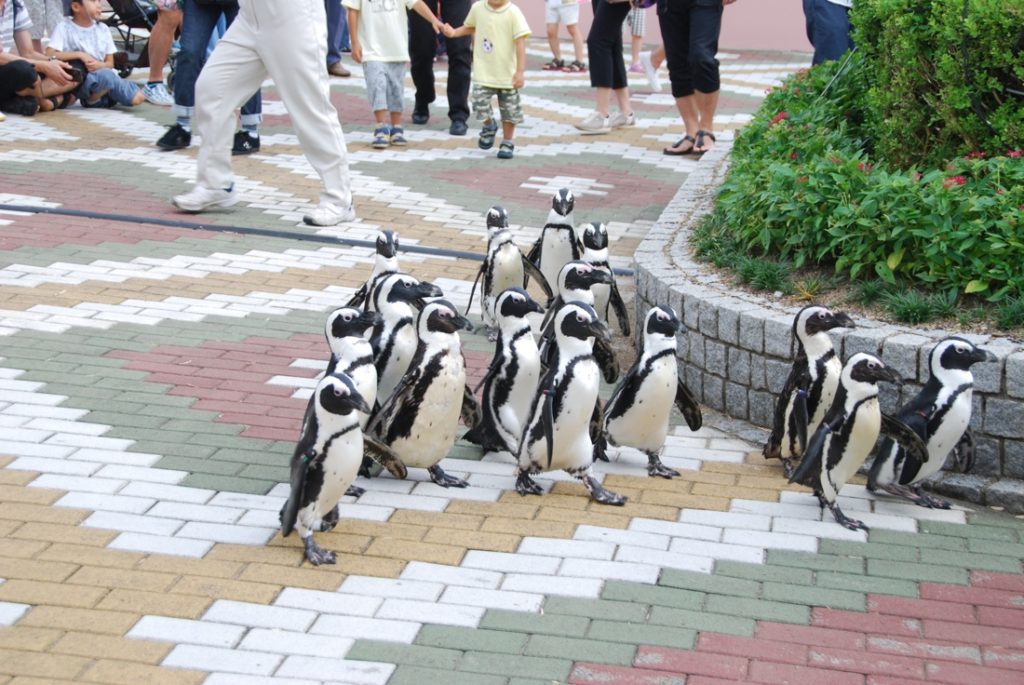 After lunch at Adventure World we left and went to the beach to meet a different family.  We parked at the same lady's house.  She let us use her beach gear again.  On this day the kids found a Japanese guy who offered to take them on rides on his jet ski.  The kids said he flew around at breakneck speed, doing donuts on the ocean, and still they shouted at him to go faster.  Abunai!  (ah-boo-na-ee means Dangerous!)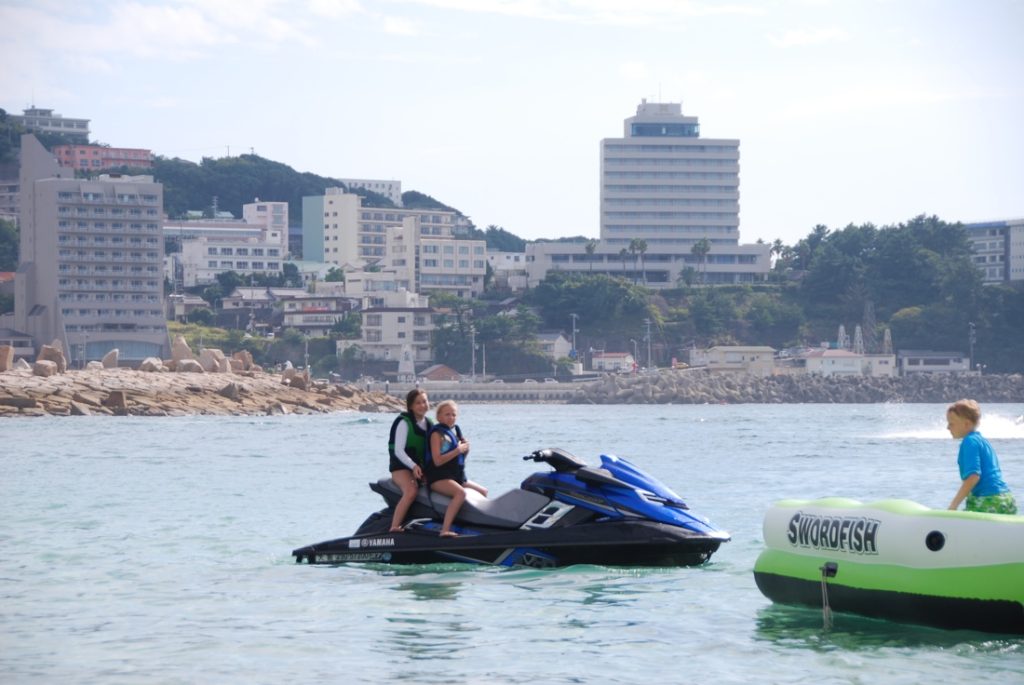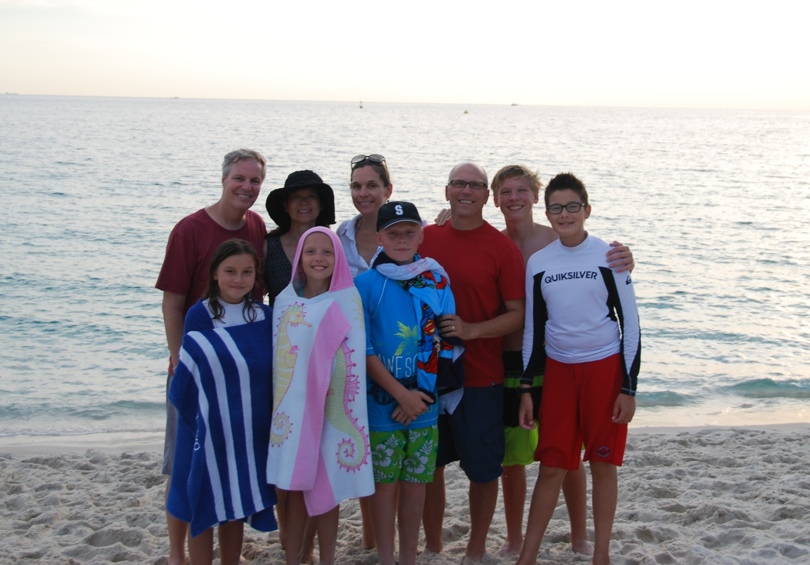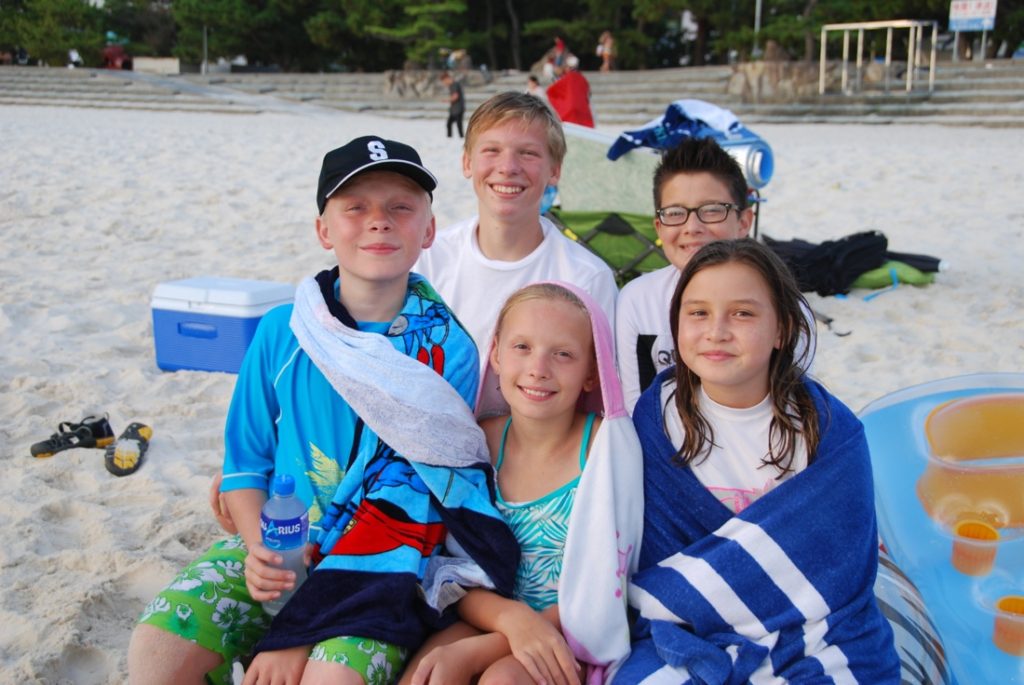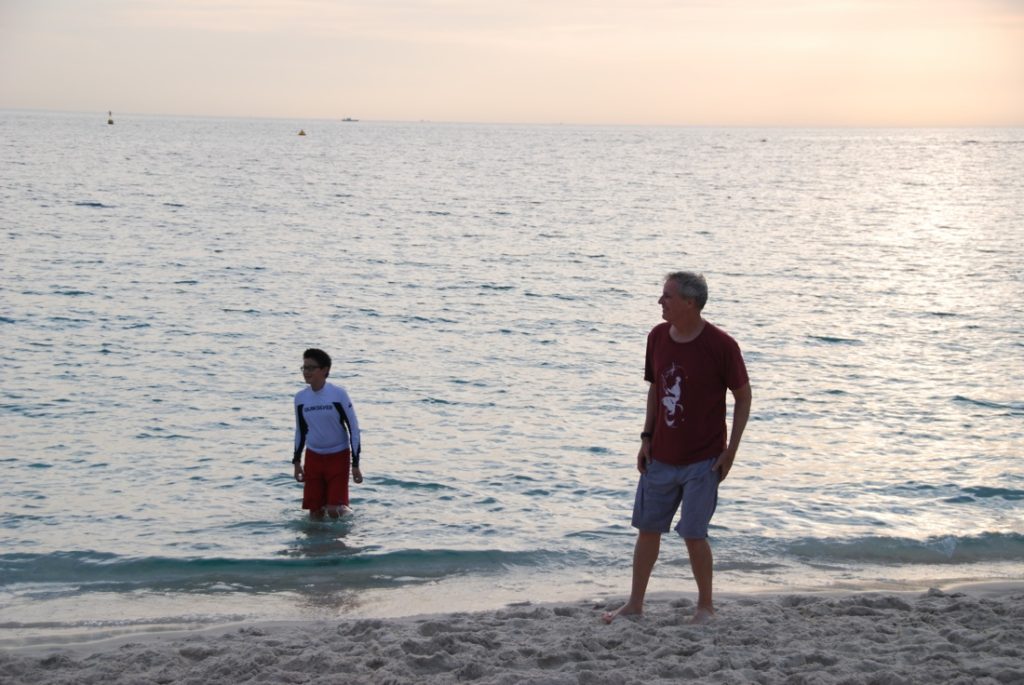 We made plans to stop at Costco on the way home, since we both had rented cars.  We were going to eat pizza and salad and get our Costco fix.  But alas, Costco wasn't in our plans for that night.  We never made it there.