Today, Thursday October 6, John and I found a delicious organic vegetarian cafe.  We went to Shinsaibashi to run some errands and, as usual, John got hungry.  So he took out his Samsung Galaxy and asked Google Maps to find him a vegetarian restaurant.  I have to admit, John is very good with Google Maps.  He and Google can find anything!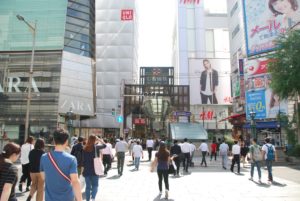 This place is called Organic and Vegetarian Cafe Atl and it is on the second floor of a very narrow building.  Underneath, on the ground floor, is a store called Camden's Blue Star Donuts.  Apparently this is a gourmet donut store originating from Portland, Oregon (also home of Voodoo Doughnut.  They must love donuts in Portland).  For some reason Camden's donuts are in Portland, Los Angeles and Japan.   But anyway, back to lunch.  We didn't eat donuts for lunch.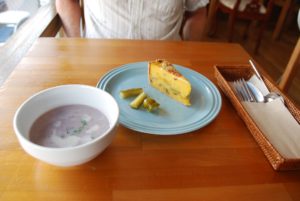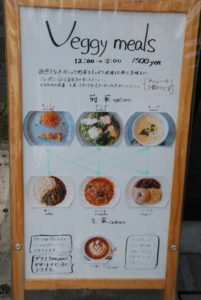 Instead, we had purple sweet potato potage and some kind of quiche for appetizers and a curry with brown rice and tomato risotto for main course.  The meal came with a choice of coffee or tea.  It was very nice.  Plus we had a window seat and a fun view of the pet shop across the street.
The pink gorilla and little dog just scream pet shop, don't they?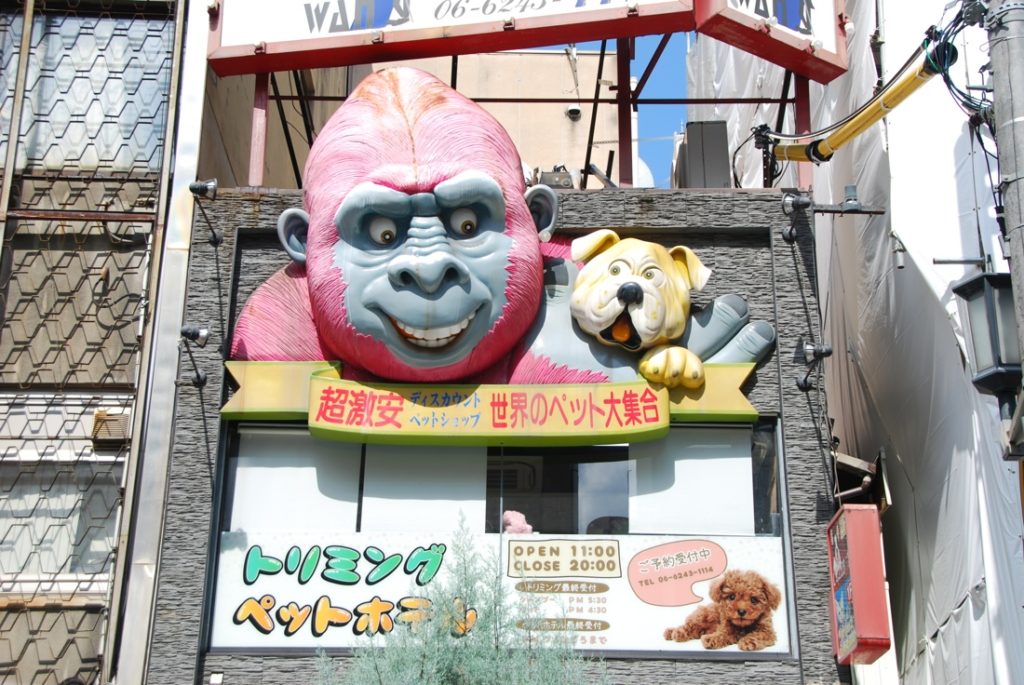 After lunch we got back to the business of our main errand: the Apple Store.  Apparently Halyard needs a laptop computer for school.  It's not exactly mandatory, but highly recommended and just about every kid in his class has at least one or two at their disposal!  That's according to Halyard anyway.  So after a long debate about the merits of Mac versus PC, we settled on buying a MacBook Pro.  Halyard was gunning for a Windows-based PC, but we explained to him that he should not think of this as another gaming option but rather a tool to further his education.  Maybe this is hard for him to absorb.
Check out the keyboard on this MacBook Pro!  It has English and Japanese characters on the keys.  We went back and forth on whether to buy this kind of keyboard because there is the option to buy English letters only.  But really, forget about utility, how cool does that look!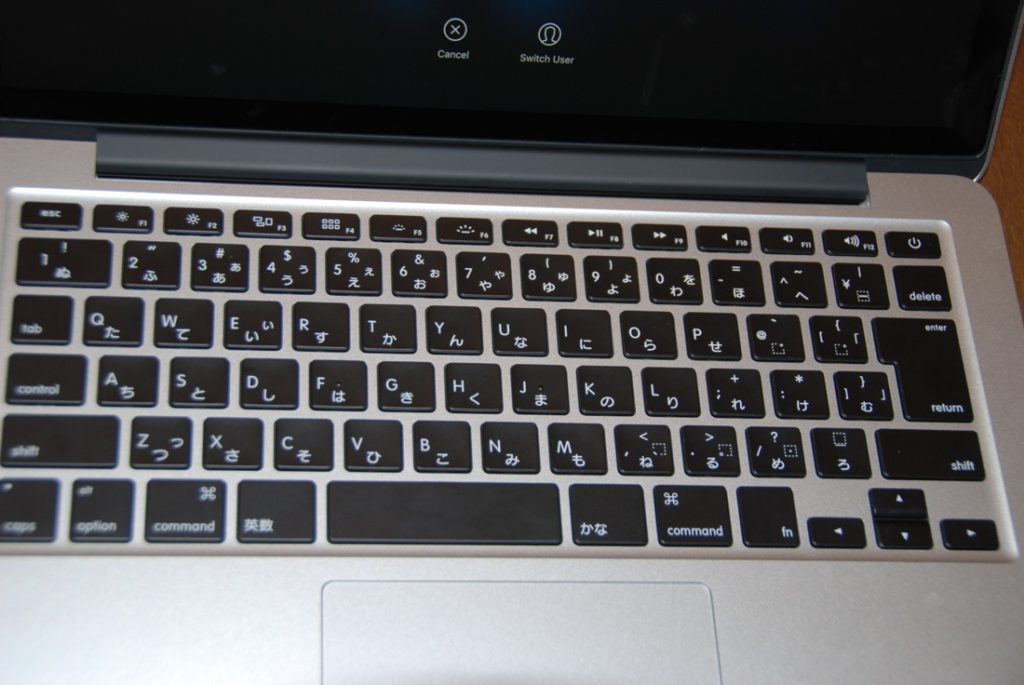 This evening, when we showed the kids the new purchase, Avalon was so super excited.  She couldn't wait to unbox the thing and try it out.  Kaiyo immediately tried to download things on it and see what kind of functions it had for his you tube videos.  Halyard gave it a glance and later on opted to stick with John's PC because he can pretend that he's doing homework when he's really playing a game.
Here are a few more recent happenings.  We had our parent teacher conferences with Avalon's teachers last Friday.  At OIS we had to sign up for meetings with her regular homeroom teacher, her music teacher, her art teacher, her Japanese language teacher and her PE teacher!  Oh my goodness.  It took all morning!  The main theme running through all of her various teachers is that Avalon is adjusting to life in Osaka amazingly well and surprisingly quickly.  I guess for some kids it takes all year to acclimate and for Avalon it has taken a few weeks.  Now she just needs to focus a little more on math facts and reading comprehension and she will be golden at school.
Avalon had the day off from school due to the parent conferences so after they were over John and I took her to Expo City for a special treat.  We rode the Osaka Monorail for the first time.  While we were at the Senri Chuo station we couldn't find the monorail tracks at first.  So we asked (cajoled) Avalon to ask someone where the monorail was.  She asked a store keeper about the monorail.  But the store lady couldn't figure out what we were looking for.  Finally we all figured out that we were not saying it properly!  Moe-Know-Ray-Lue (I know this is not correct phonetics that I use.  It just seems to me that I need exaggerated sounds/spelling in order to accurately express how difficult it is to get across what we want to say or what we are reading).  So, Moe-Know-Ray-Lue triggered a lightbulb and we were on our way to the monorail.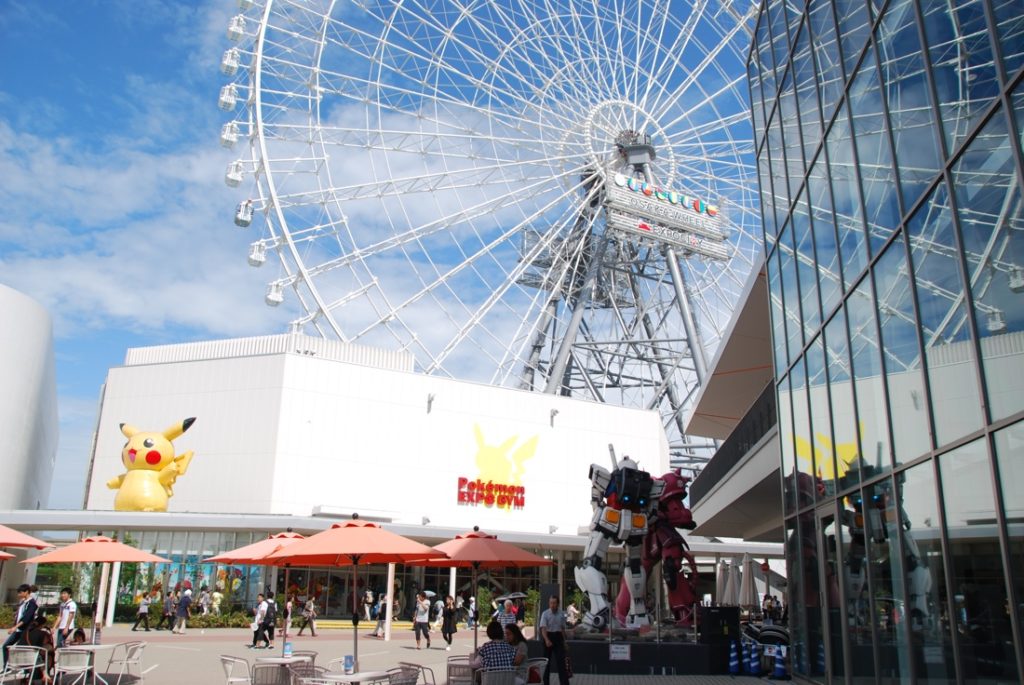 Expo City is the site of the 1970 World Expo.  What's left behind are some incredibly cool monuments, a museum, monorail station, and a very large shopping site.  This shopping mecca just opened last November.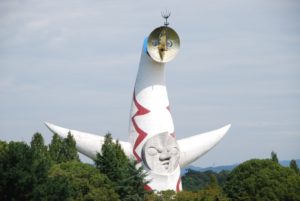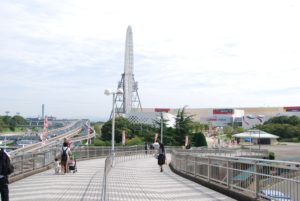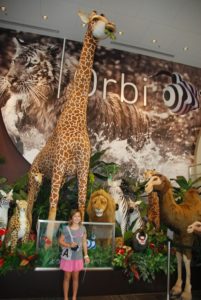 Here's a blurb about it:  Mitsui Fudosan has announced that it will open EXPOCITY in Expo '70 Commemorative Park (Banpakku Kinen Koen 万博記念公園 ) in Suita City, Osaka on November 11th, 2015, on the site where the 1970 World Expo was held. EXPOCITY will be western Japan's largest multi-use entertainment complex, at 172,000 square meters, hosting eight large-scale entertainment facilities and a 305-shop mall.  The eight entertainment facilities are centered on the theme of "fusing the joy of playing, learning, and discovering."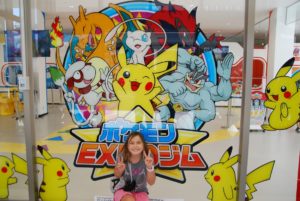 The most important part of Expo City is the place Avalon picked for lunch.  Since it was her day off we gave her the choice of lunch.  She picked a place called Sweets Paradise.  It's an all-you-can-eat-in-90-minutes literal sweets paradise.  There are a few "real meal" options like spaghetti and pizza and curry, but for the most part the place is a collaboration of many, many cakes, ice cream, shaved ice, popcorn and soda.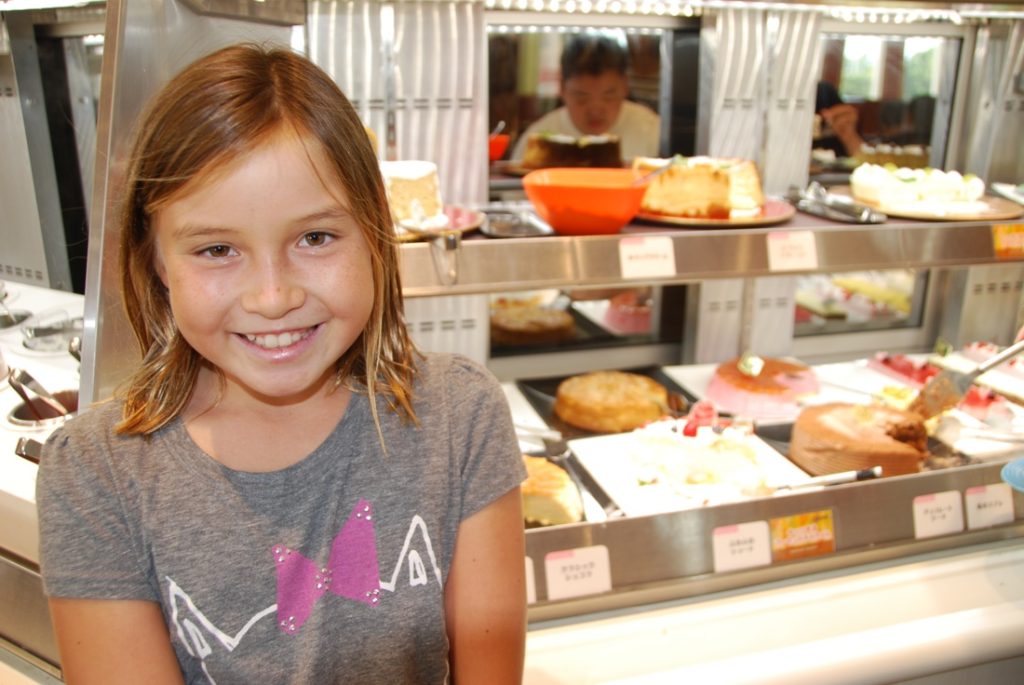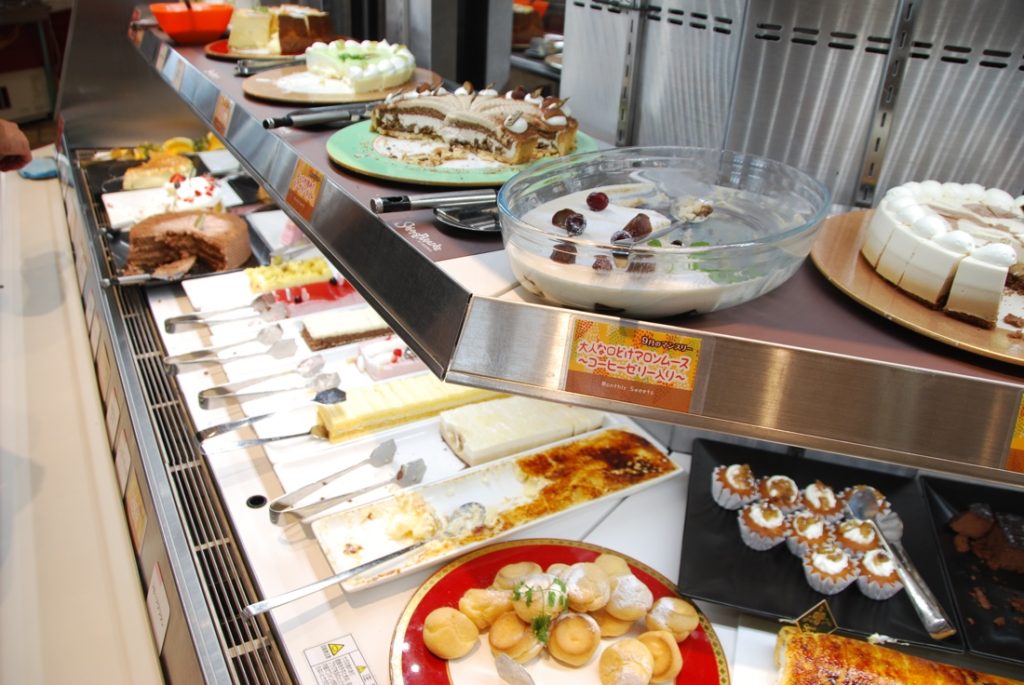 Also mid-last-week my friend Hiroko accompanied me to the Aeon grocery store.  I told her I needed help at the store and she laughed at me and asked if I wasn't able to buy things there.  Well, yes, in fact I can't read a whole lot of anything there!  The rice vinegar, cooking sake, mirin and various oils look all the same with different labels.  And there are just about 20 different types of salad dressings, 10 different types of curry mixes, 15 different types of miso paste and so on.  My main concern is that I don't know what is meat flavored, or has a meat base, and what doesn't!  And I also can't tell what these Japanese fish are in the seafood section.
So on a super rainy day she and I went on a grocery expedition.  We had a great time.  She said she didn't realize how much of the store is completely unreadable to me.  It really doesn't matter to her.  She speaks and reads Japanese and English.  But once we were there I think she could feel my pain.  She went over many recipes for me, picking up handfuls of products and saying, you need this and this and this to make that… and this and this and this to make that from scratch.  It was all very enlightening but I think I'll need a refresher course again soon.
My last but not least tidbit is that our new friend Esther and her family introduced us to their church recently.  It's called Minoh International Church.  We went on a special Sunday evening service night that included a potluck dinner afterwards.  This church is apparently a favorite spot for displaced Californians.  We met more people from California in the span of two hours than I thought imaginable in Japan.  Everyone was super nice.  Avalon seems to meld in comfortably wherever she goes.  She had a fun time with the other kids her age in the Sunday school.  There's a small group of middle and high school kids at this church.  The pastor is Australian and the associate pastor is from California.  The service is conducted in English with a Japanese translator. What I like best about it there is that they are real fans of Rick Warren from Saddleback Church!  Yay Pastor Rick!