It's our Thanksgiving/Fall trimester break.  Who knew we'd have several days off around Thanksgiving just like in America?  We thought a lot about what to do/where to go.  John really wanted to go to Hong Kong.  He also wants to go to Seoul, South Korea.  I started researching Hong Kong but I just couldn't put together a travel plan that I wanted to move forward with.  A very good friend of mine from my graduate school and television days is from Malaysia and I'd heard lots of stories about Kuala Lumpur and her family back there.  I started to look into Malaysia and it looked like a great place to bring the kids.  There are so many things to interest all of us.  Especially the food!  Malaysia is a fusion of mostly Malay, Chinese and Indian cultures.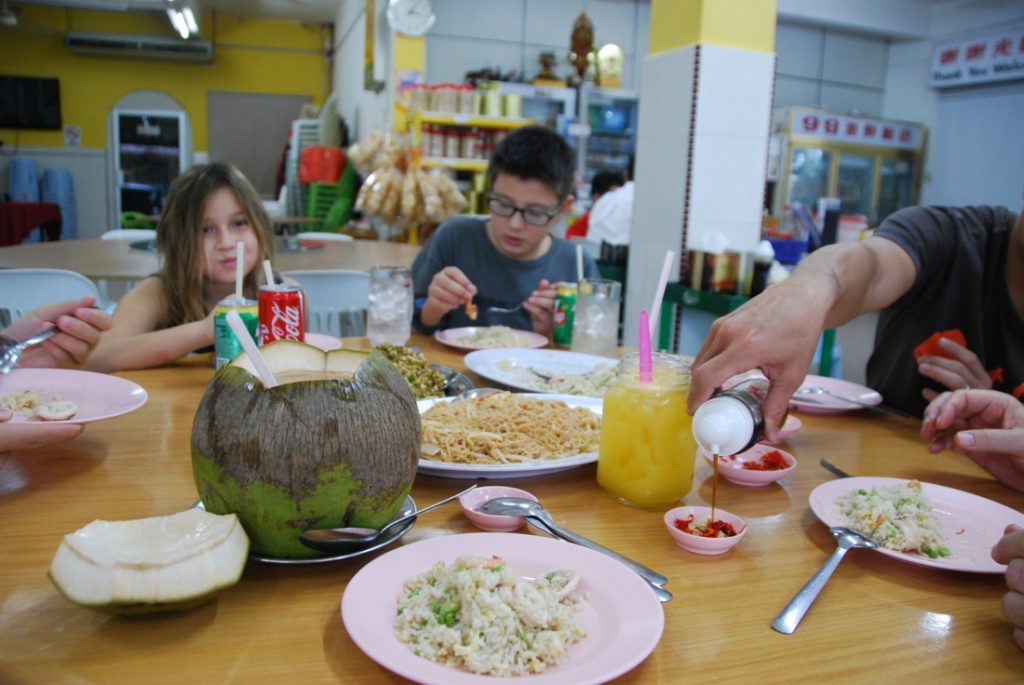 Kuala Lumpur is commonly referred to as KL.  My friend Yvette gave me a few pieces of advice: her words of wisdom included a suggestion to stay in Bangsar, just outside of downtown KL, use Uber to get around and don't change all of our money at the airport.  My report is that Bangsar Village was awesome, Uber was a lot cheaper than taxis and the currency exchange rate outside of the airport is indeed a lot better.  We used a mix of Uber and taxis depending on our WiFi connection, which we needed for Uber, and also how immediate we needed to get to our next destination.  This was our first time ever using Uber.  I know Uber is cutting into the taxi industry, but in KL it feels like to compensate the taxis have added on mystery fees and raised their meter rates.  I don't know how true this is and I don't know what taxi rates in KL were like before Uber, but it does feel like you're getting cheated by the taxis.
Our first full day in KL was Thursday, November 24, Thanksgiving Day in the US!  We went to the KL Bird Park.  Cute little lovebirds greeted us at the entrance.  Avalon was fascinated by the big peacocks and their bright feathers.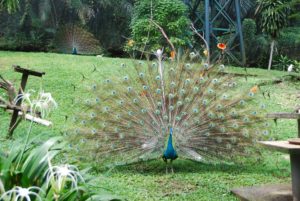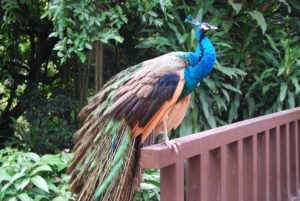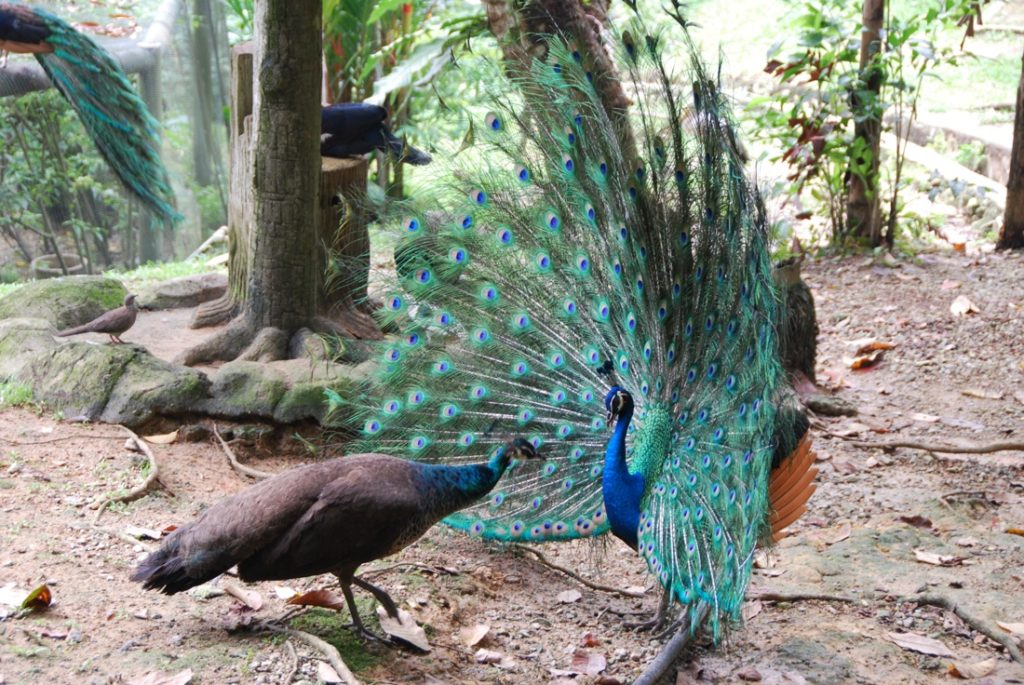 Those male peacocks sure are beautiful strutting around with their big feathers up to the sky.  The hornbill, below, has a crazy, funky, beautiful head.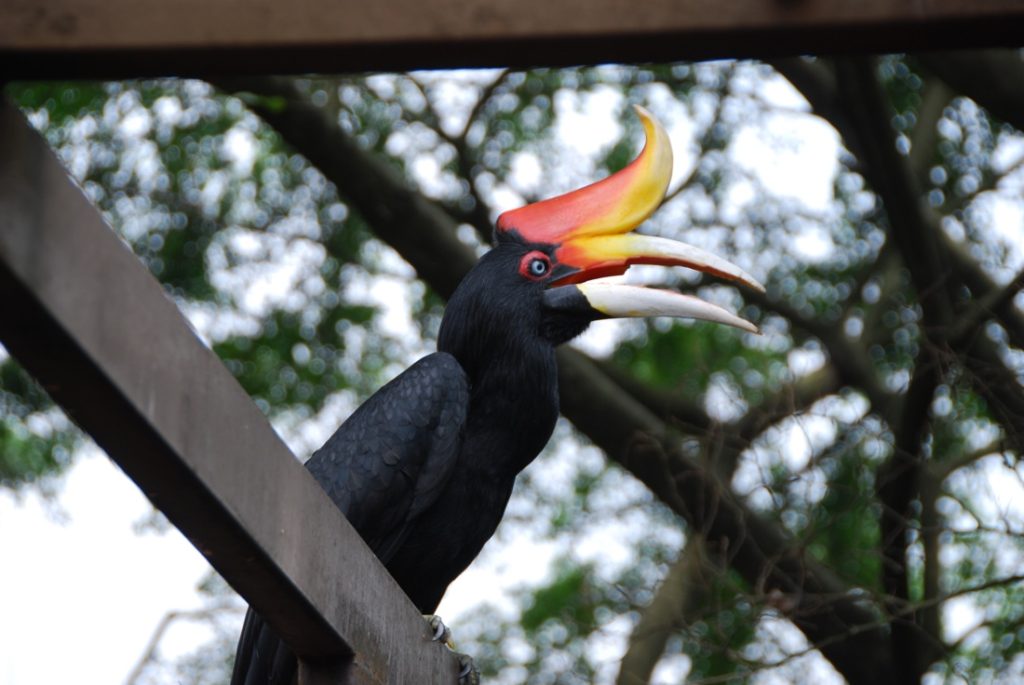 There was a small incubator with a lot of eggs and chicks were hatching.  Avalon and Kaiyo patiently waited for a chick to hatch while the rest of us wandered away.  They were rewarded by getting to see a chick break out of its shell!  Lots and lots of birds here.  Brightly colored ones, animals of prey, pretty flamingos and birds snacking on mangoes.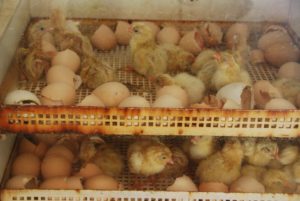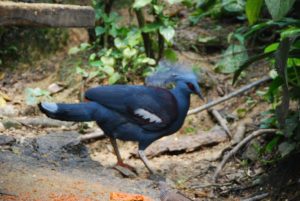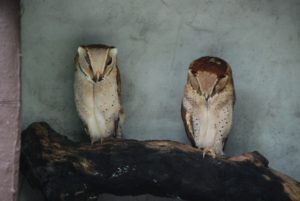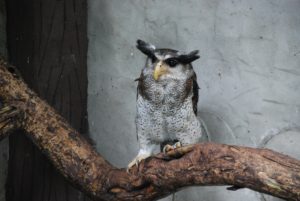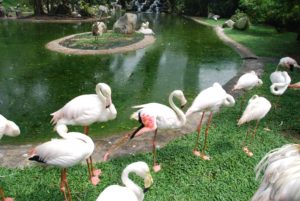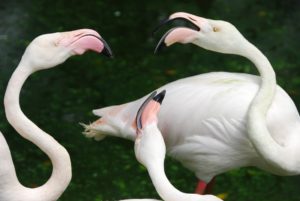 For a fee, everyone (but me) posed for photos with parrots while I snapped the pictures.  What fun!  The birds were really colorful and no one's head got pooped on!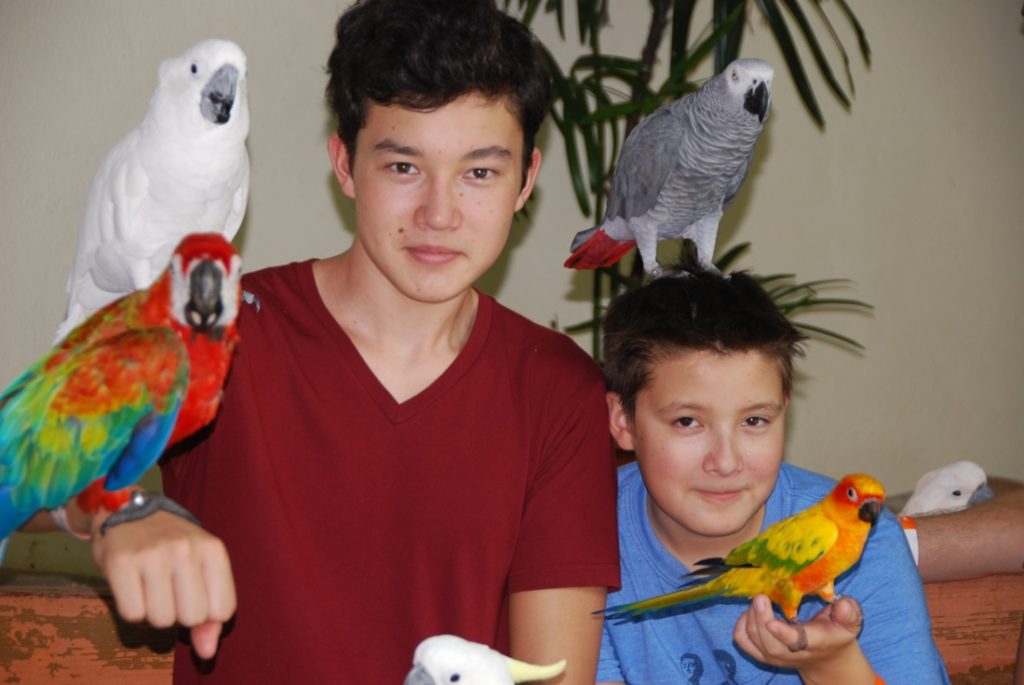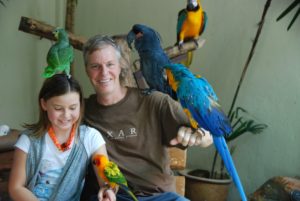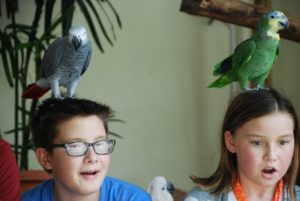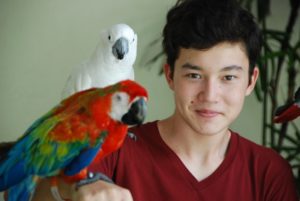 Monkeys ran around carrying little babies.  The little guys clung to the adult tummies while the monkeys ran here and there.  Later we saw some adult monkeys having a heated discussion with the ostriches over the bird food.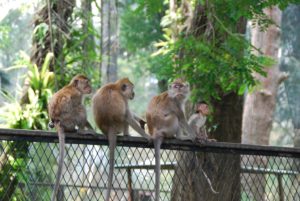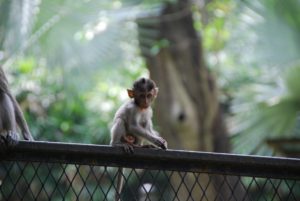 One highlight was getting to try the foot bath filed with little fish that give you a foot cleaning by feeding on your feet.  It was ticklish!  There were a few hundred little fish in the small pool.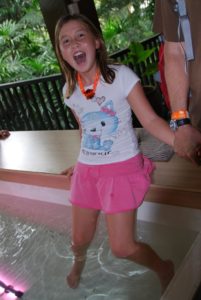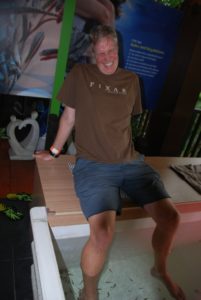 Avalon, John and Kaiyo are very sensitive and they could hardly stand it. Halyard and I were not phased.  Bring on the fish suckers!  It was really cool.  We got to sit there up to a half hour each but only 3 people were allowed at a time so we had to rotate our turn for fish massages.  You could actually feel the fish biting away!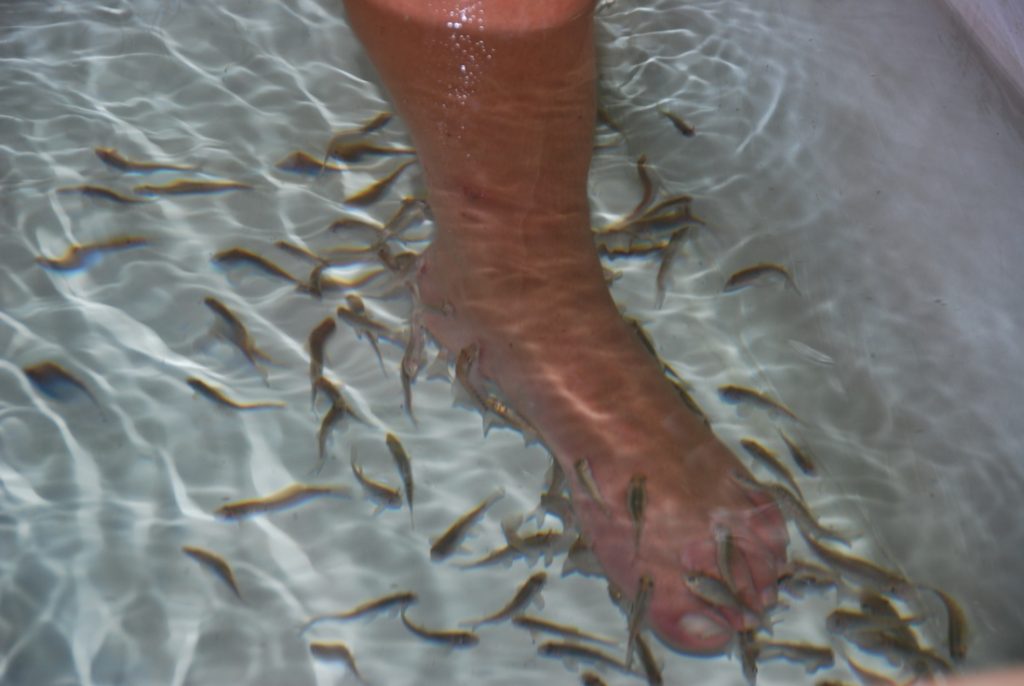 After the bird park we headed to Central Market in KL's Chinatown.  This is where Avalon decided to spend her past, current and future allowance money.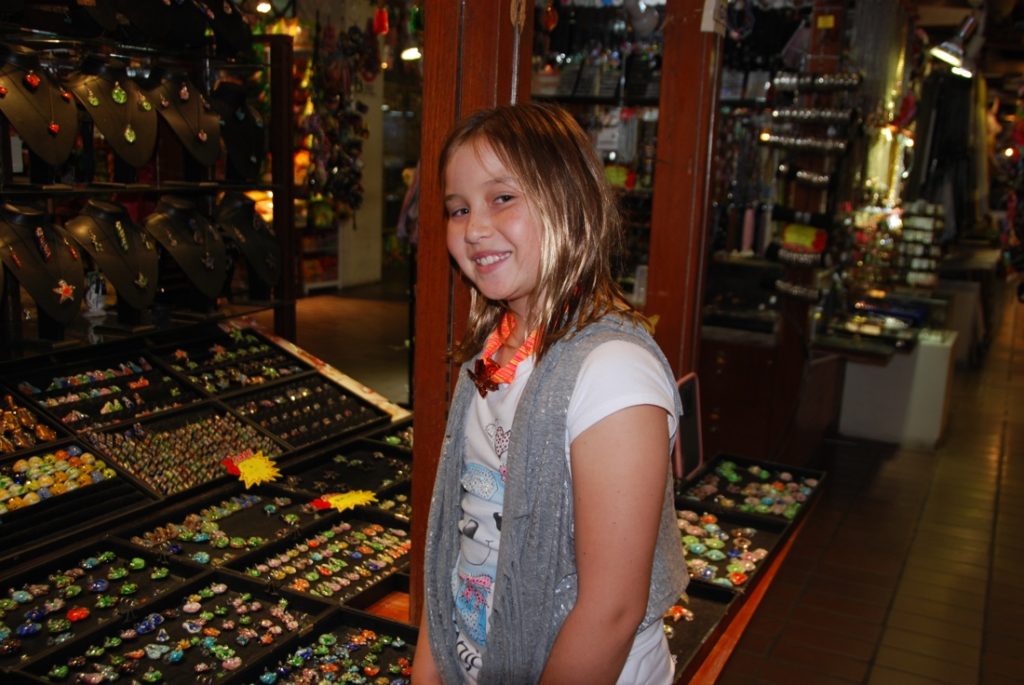 She stood and talked with a man at a stall about his hand blown glass ornaments at great length.  She wanted to buy glass pendants for herself and US friends.  I told her she had to negotiate for a deal.  Avalon isn't shy about bargaining.  We ended up walking away with 6 pendants for 95 ringgits (about $25).  He threw in a free one for me and a free one for Avalon.  Halyard bought one for a future gift (to whom?  He said he would get it "just in case he needed it.")  Anyway, Avalon loves them and they have flower designs embedded in the glass and the ones Avalon bought glow in the dark too.
More Central Market.  The colors inside the market are vivid and striking.  Avalon bought some pretty fabric at one stall.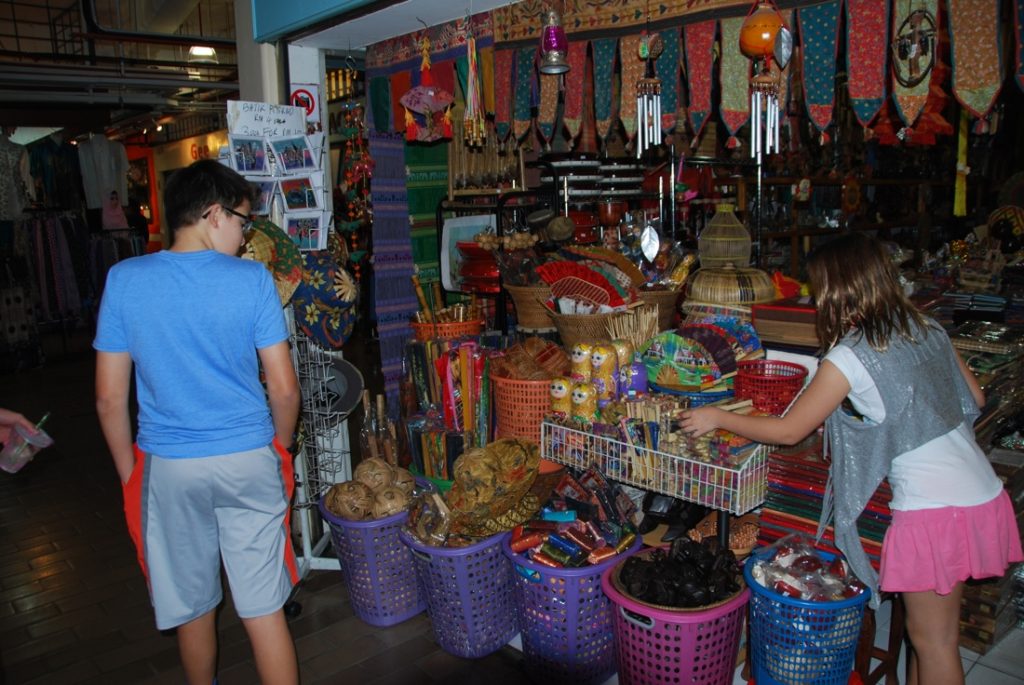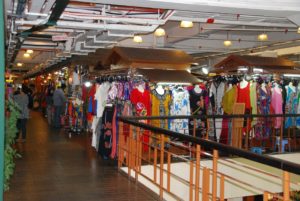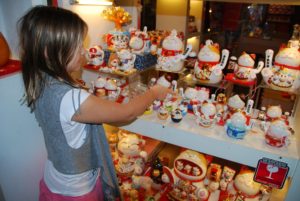 We ate lunch at a nice Thai restaurant.  While we ate we listened to a super loud decibel range of thunder outside.  It sounded like the sky crashing with every thunderbolt thrown down.  We had a crazy amount of food plus drinks and dessert and it all came to 200 ringgits (about $50).  This is a lot of money for a typical Malaysian lunch, I think.  But considering we got so much to eat and drink, it only came out to $10 for each of us.  That's about the cost of a bowl of ramen in Japan.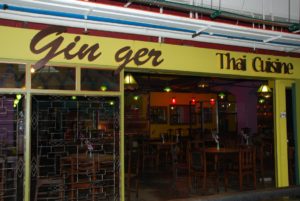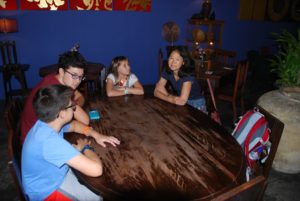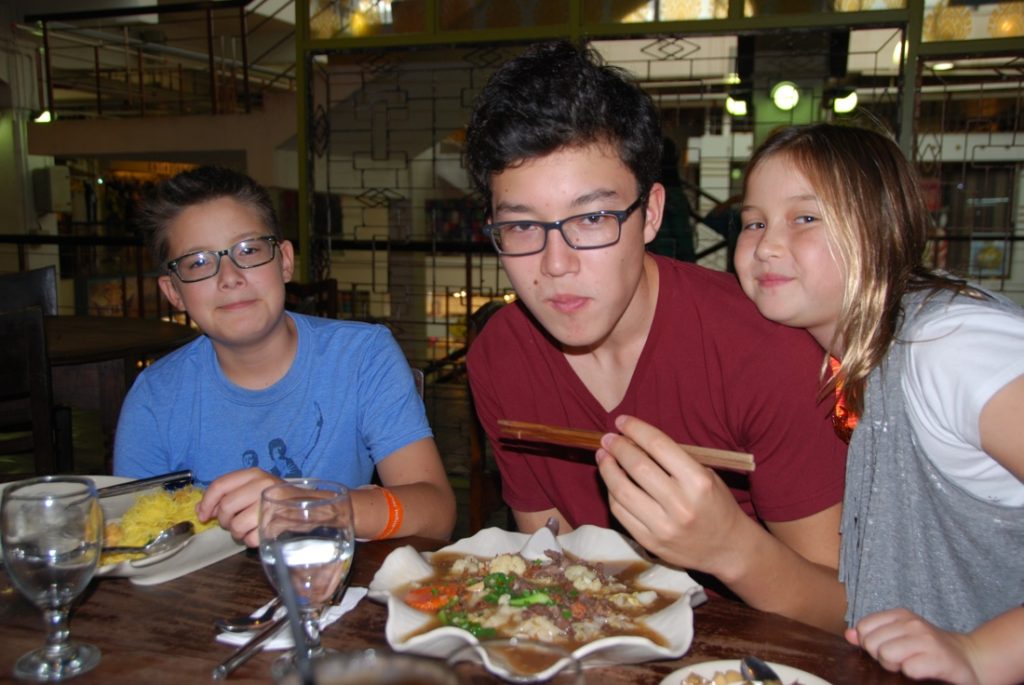 Check out Halyard's interesting looking Thai lunch!  Did I mention we loved the food in Malaysia?  This was one of Halyard's favorite parts of the country: the yummy food!  And Kaiyo has really been expanding his taste buds here in Asia.  It's kind of amazing if you know how picky Kaiyo is.  Oh he's really stretching it below…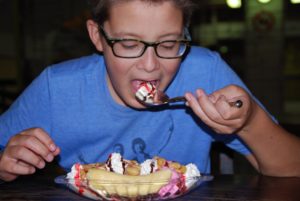 Afterwards we had to walk off our lunch by shopping just outside Central Market.  More street stalls.  Kaiyo bargained for a cool Lego knockoff with a Ninja dragon theme.  Only 40 ringgit (about $10) for a box that might have cost $30 in the US.  It looked just like an intricate Lego Ninjago set.
We tried these brightly colored drinks on our first night after getting off the plane.  I couldn't remember what they're made of even 5 minutes after the lady told me and I can't remember now.  They were good but a little sweet I think.  Halyard liked the green one and I liked the pink one.  The apple juice here, which Kaiyo tried, is made from green apples, which makes it a little tart.
We had a lame Thanksgiving Dinner.  Because we had eaten such a huge late lunch we weren't ready for another big meal.  But we had to get to bed early because our call time in the morning is 6am.  So John and I walked to the Village Grocer in Bangsar Village and bought instant spicy Korean noodles for dinner!  Happy Thanksgiving on the go!
Next up:  Day two in Malaysia.  The best day of our vacation was an amazing trek in the Malaysian jungle to a waterfall.  John got a leech on his ankle!  Hah!