May 10, 2017
This post is for everyone that loves bright colors and Spring flowers.  This is Springtime in Japan!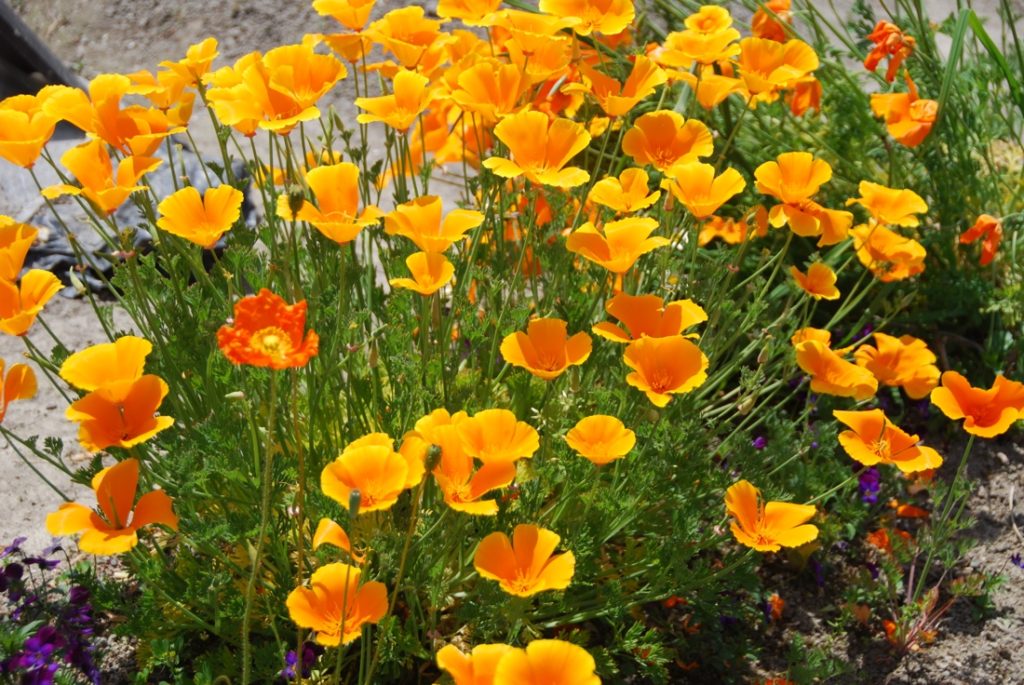 California Poppies in Japan!  I feel like I'm home looking at these.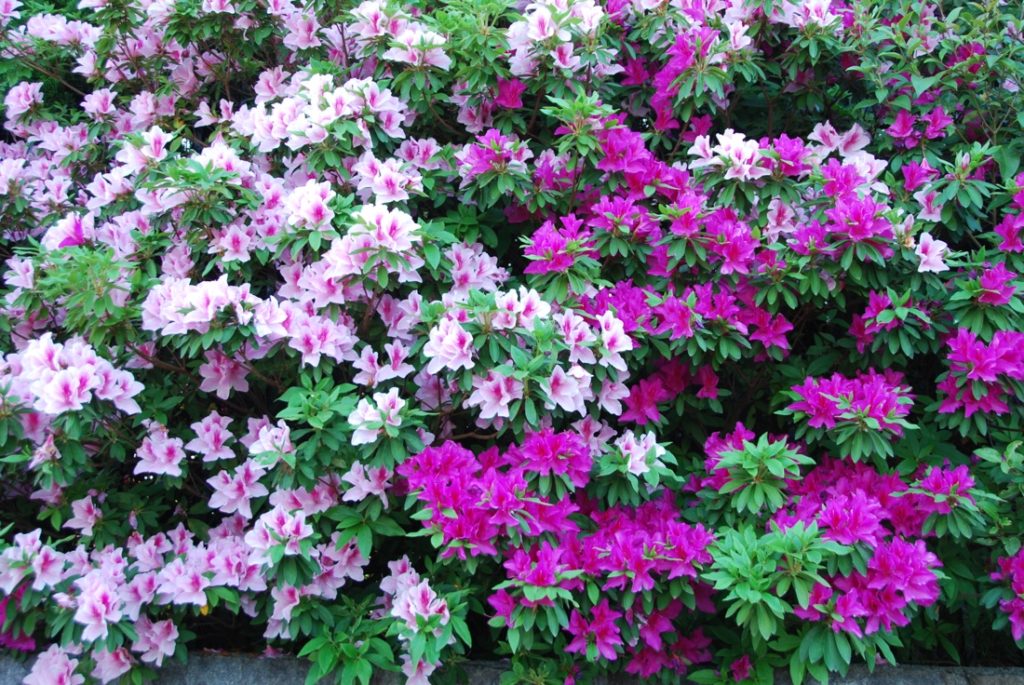 You can't believe the bushes and hedges of azaleas everywhere now.  They color every street and every path.  Big hedges that stretch along an entire street.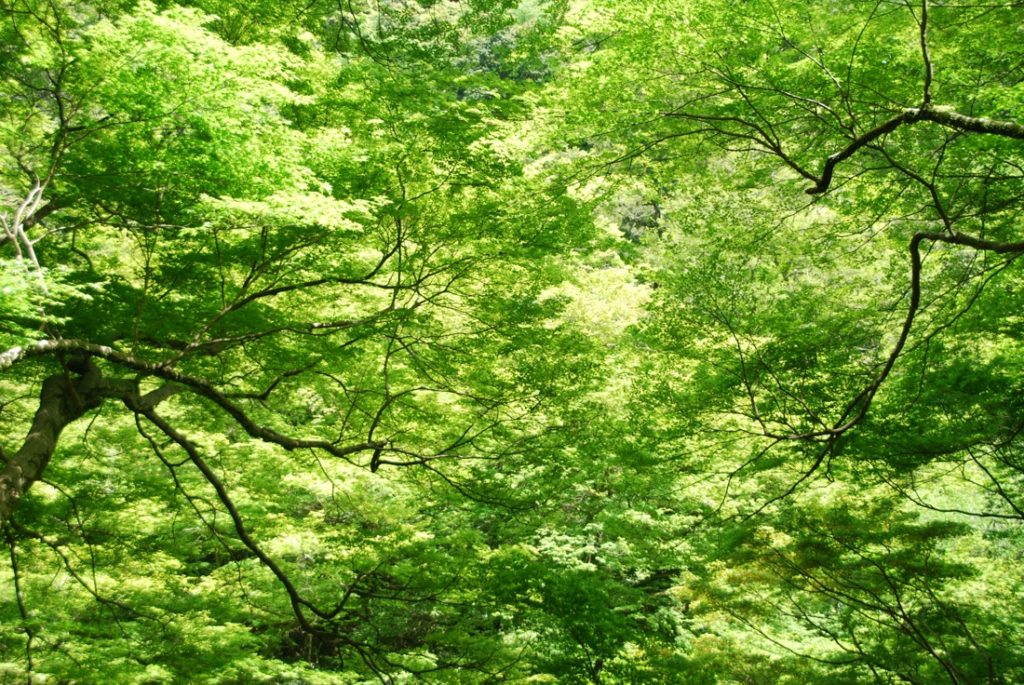 This is the early green Japanese maple leaves.  The cycle of the maple leaf begins here.  This color is a brilliant light green.  My friend told me the word for this color, but I've forgotten.  Please remind me!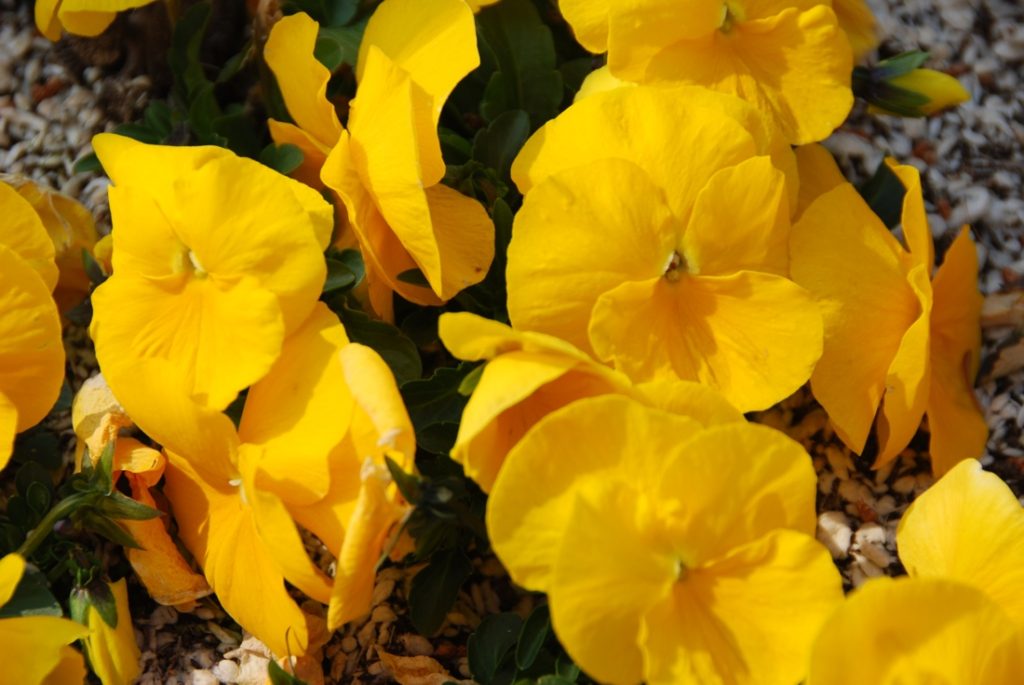 Lots of pansy flowers are used as ground cover, just like at home.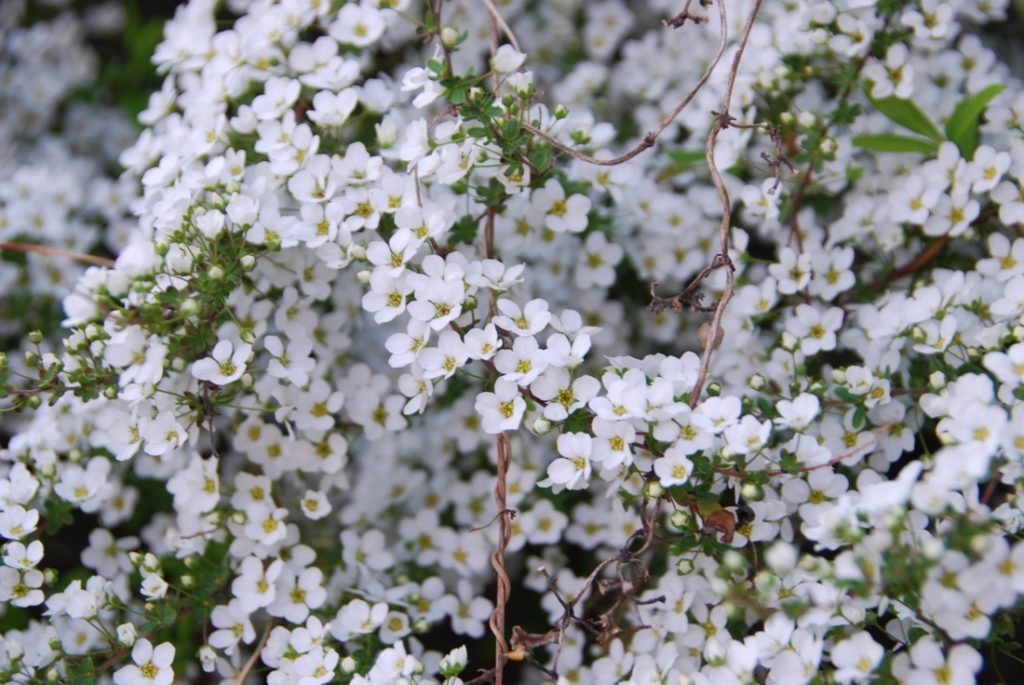 Avalon took this photo and the next one.  I don't know what these little white flowers are called but they are on bushes and it looks like it is covered in snow from far away.  Below is a camellia, known as a tsubaki flower in Japanese.  There are incredibly tall tsubaki trees in Japan that I've never seen at home.  Like 20-30 feet tall trees in the mountainside here in Minoh.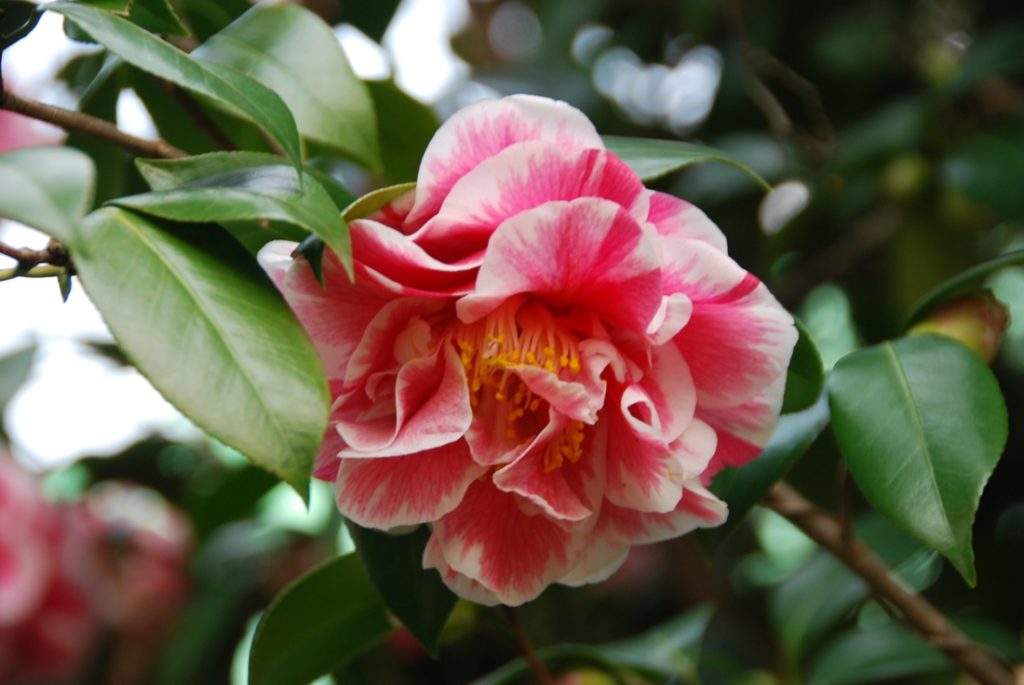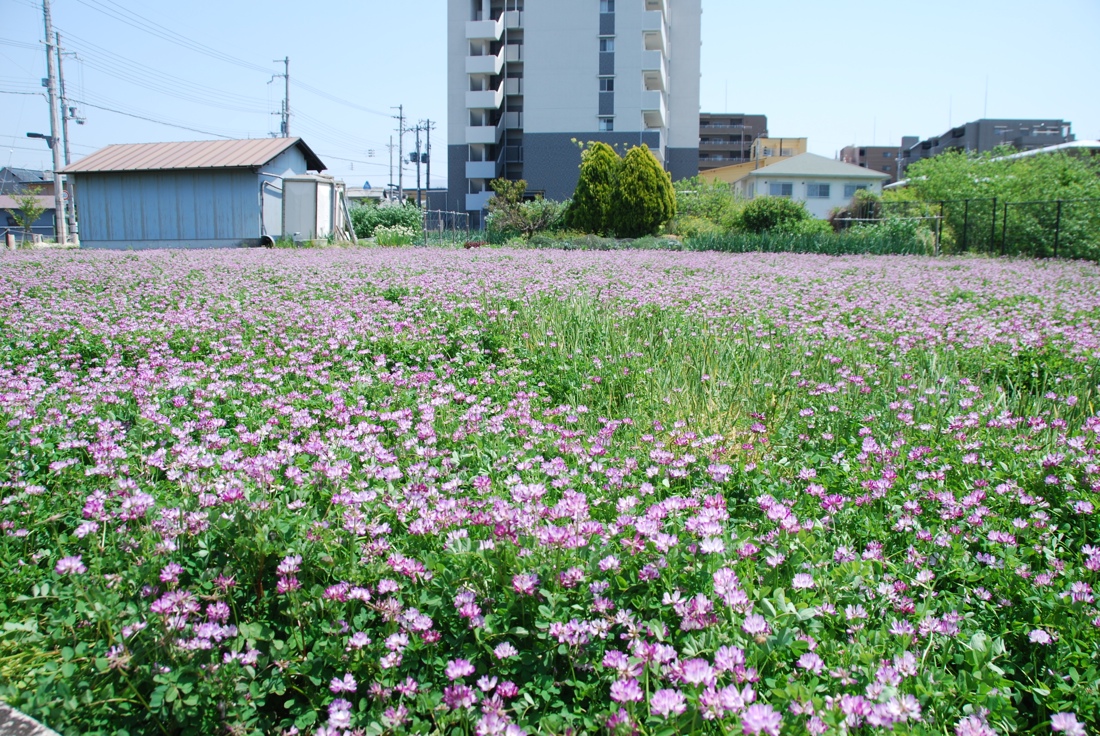 This looks like a purple flower field!  It's about 30 feet from our house and when we arrived in Minoh this was a rice field.  After the rice was harvested the plot was plowed and left alone.  In the winter it was covered in snow for a day.  Now in the spring it has pretty flowers.  But shortly after I took this photo the owners came and plowed it again.  It looks ready for another crop of something but so far no one has come to plant anything.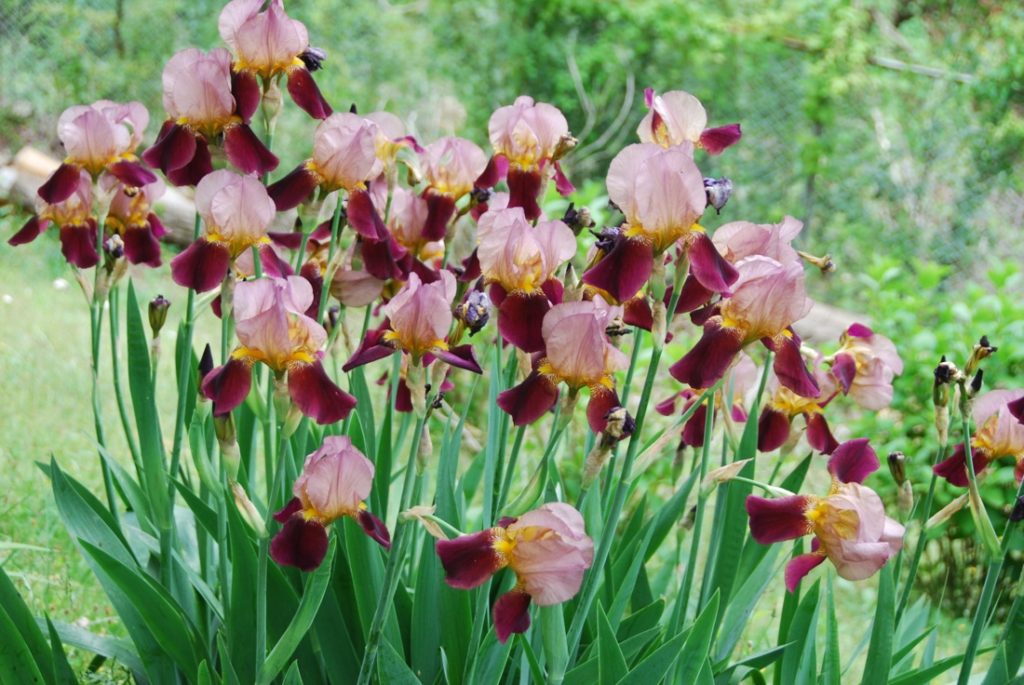 Bearded Iris like my parents grow at home.  My parents sell these, along with gladiolas, to local flower shops in Riverside.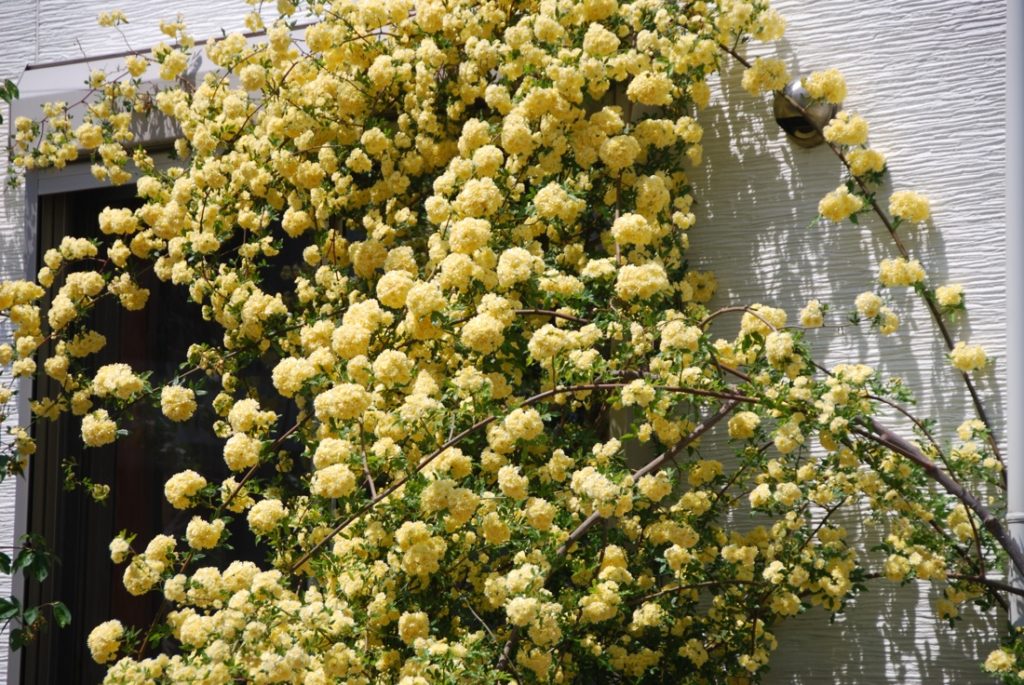 I love this!  I don't know what it's called but it's climbing up the side of my neighbor's house.  The flowers are a delicate light yellow that looks even prettier in person.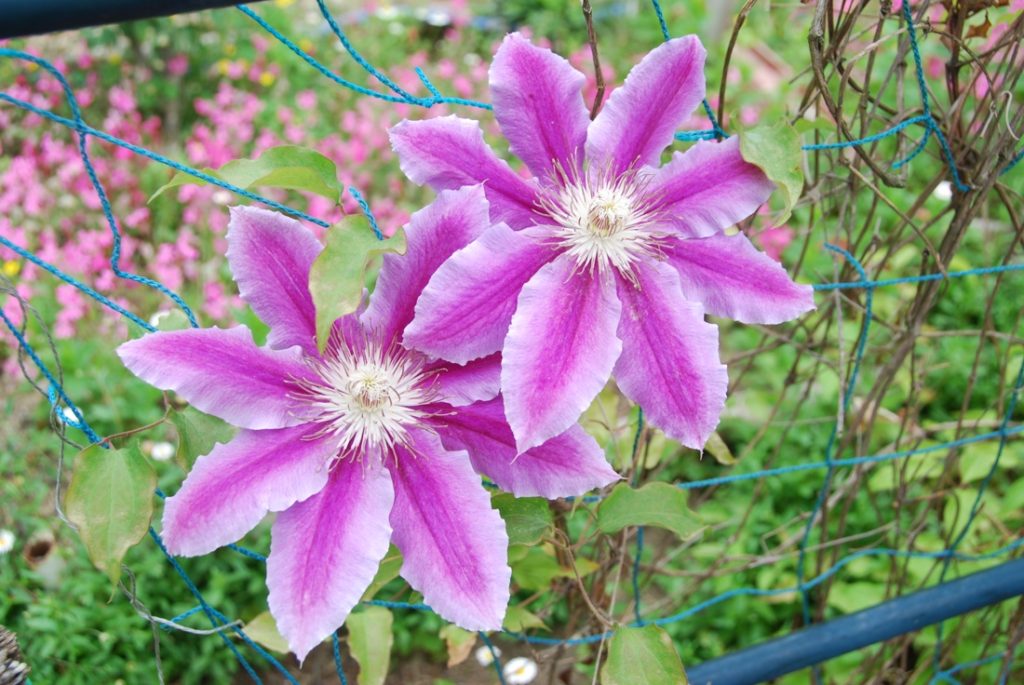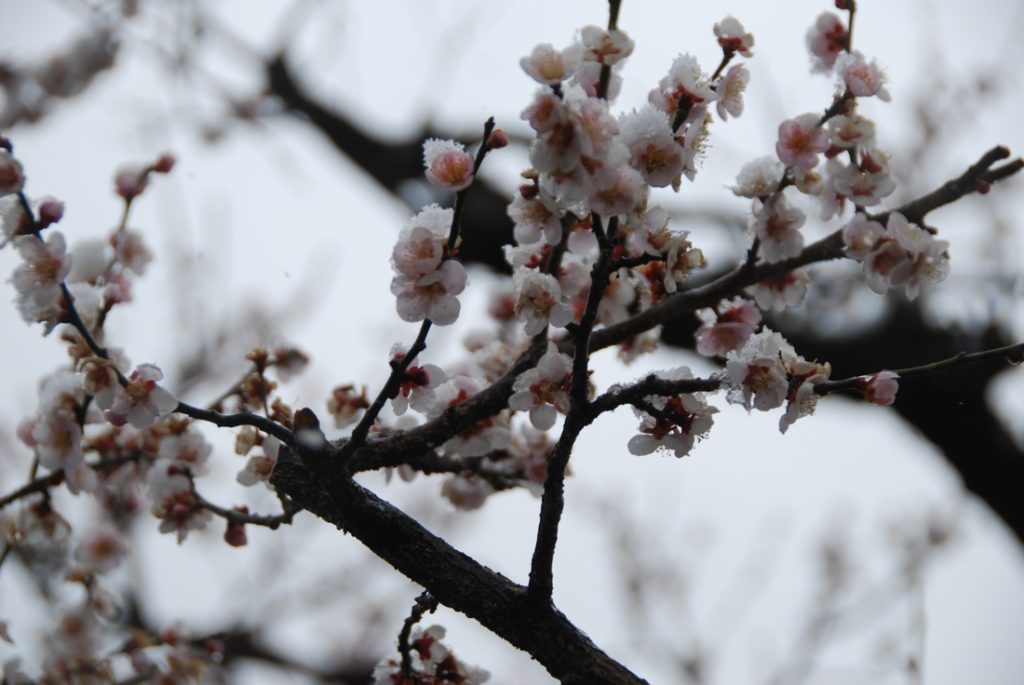 The very beginning of the blossoming buds of sakura.  Taken at Matsumoto Castle on a snowy morning in late March.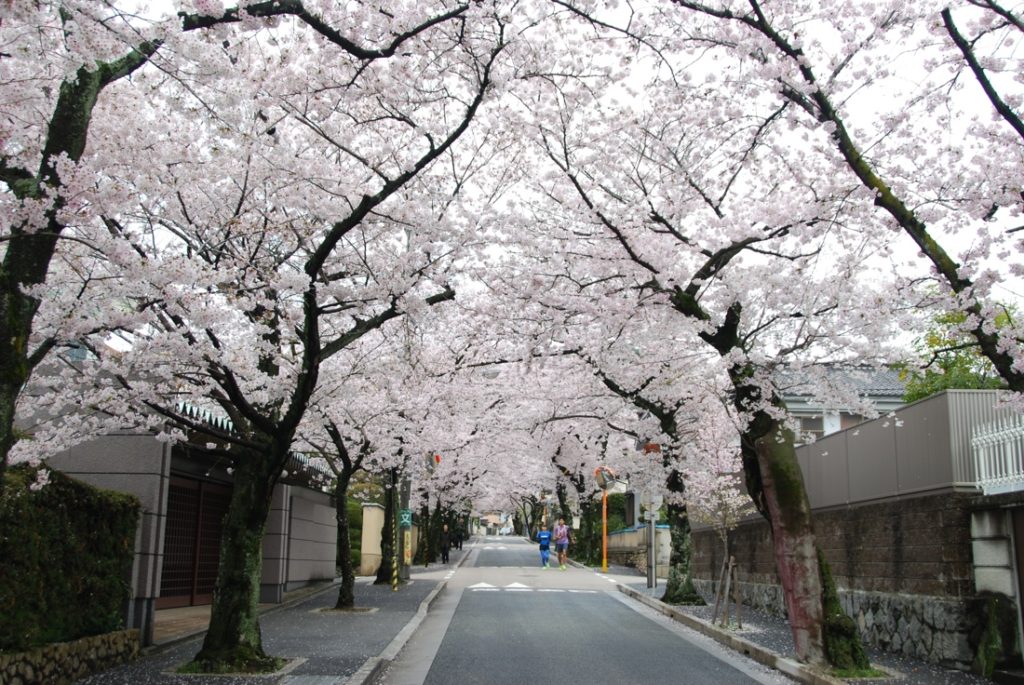 This is a well known street in Minoh near our house where the cherry blossom trees create a canopy of flowers over the street.  When you are standing under them it looks like a solid cover of pink.  Later when the blossoms were past peak and the petals were falling off the branches, it looked like it was snowing.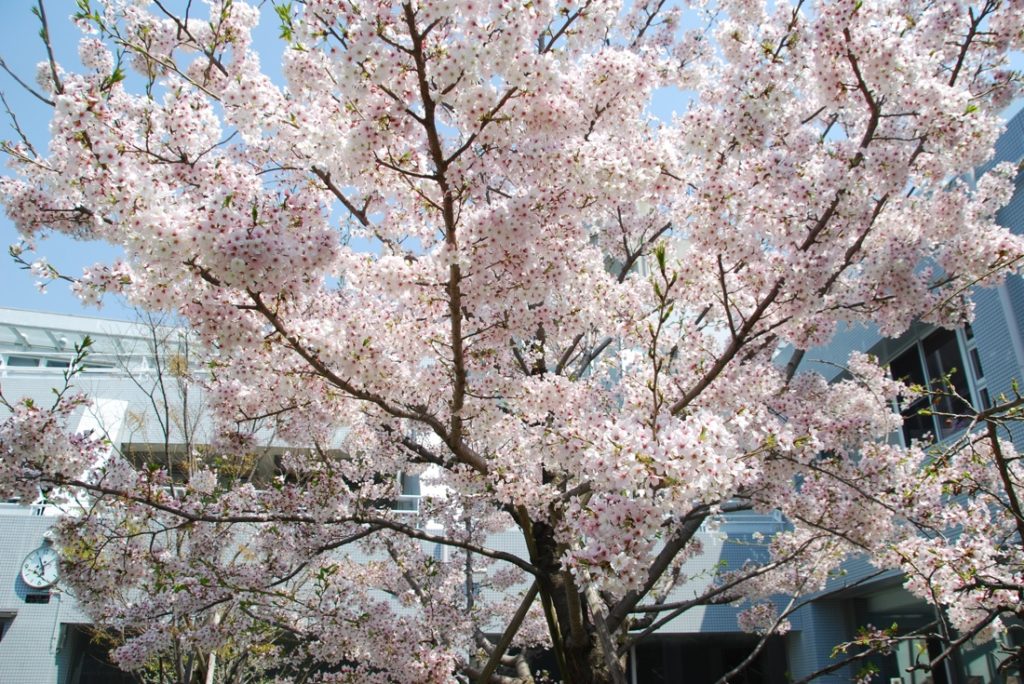 This is a full sakura (cherry blossom tree) in the courtyard of Osaka International School.  The next day when I was at school I noticed that a lot of petals were falling off (again like snowfall).  I must have caught this photo at its very peak!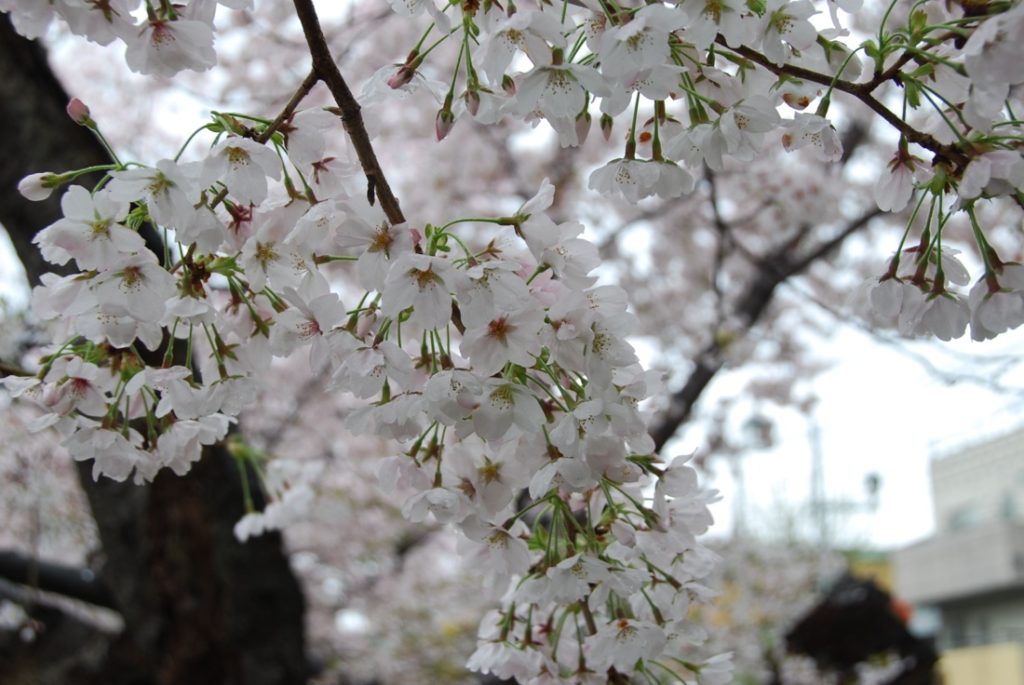 All of these sakura photos are of the variety called Somei Yoshino.  These are the early blooming variety of sakura.  They have five fragile petals and they look very delicate.  This is a close up of Somei Yoshino.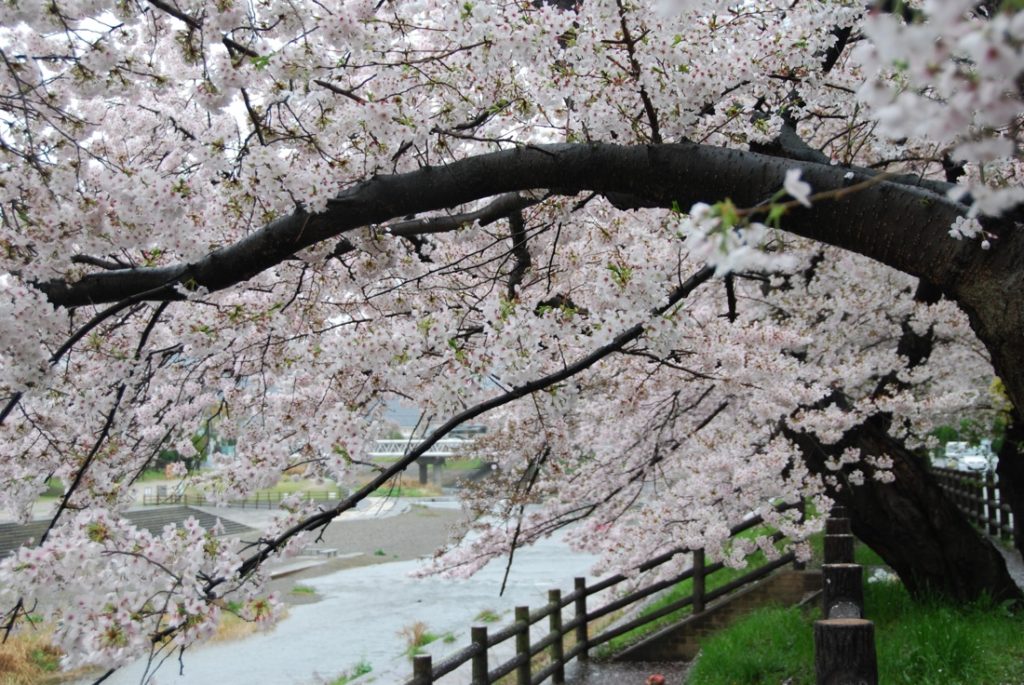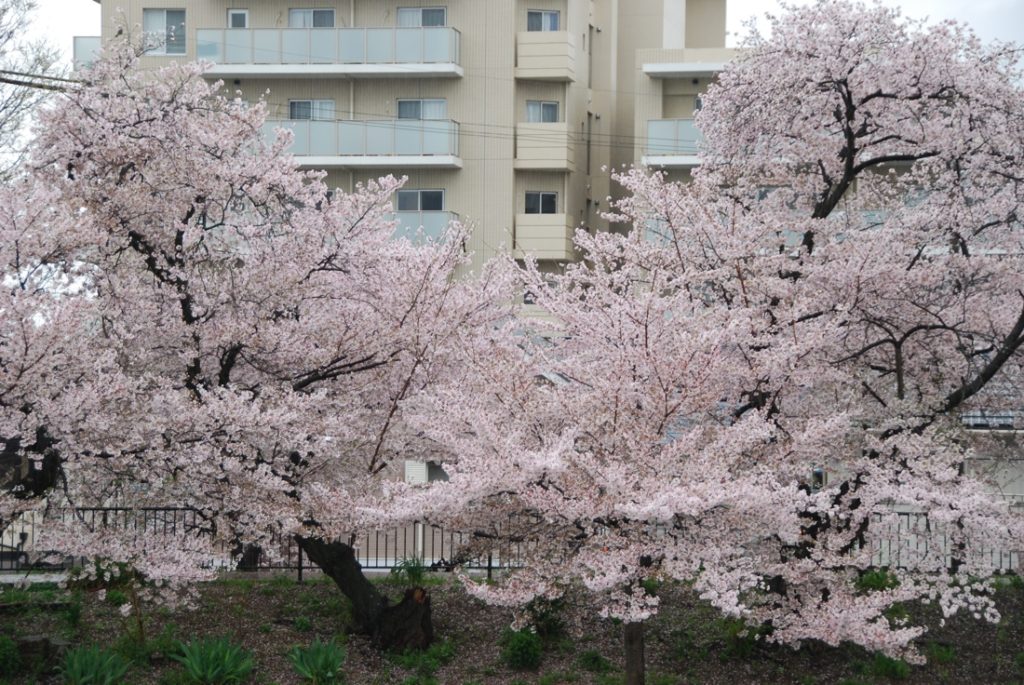 These last somei yoshino cherry trees were all taken in Takatsuki where I go to work on Tuesdays.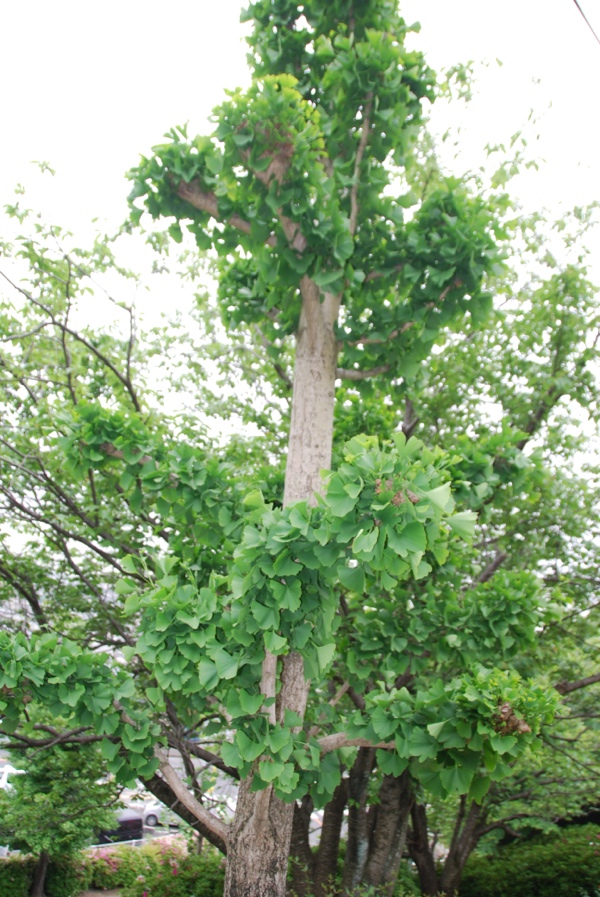 A gingko tree with bright green leaves shaped like fans.  In the fall these leaves turn golden yellow.  Gingko trees are said to be very hardy.  Six gingko trees located in the center of the A-bomb blast in Hiroshima survived when everything around them was destroyed.  Those six trees are still living today.  Thus, Japanese people consider gingko trees to be "the bearer of hope."