See you again, Sapporo!  We said good-bye on Sunday, February 12.  Here are some final fun shots around town.  Avalon saw some Hello Kitty neckties at this Sanrio store and she thought they would look good on Uncle Chris.  Hello Kitty is everywhere in Japan.  Even on construction sites.  These HK barrier holders below are keeping the fence in place around a street construction project.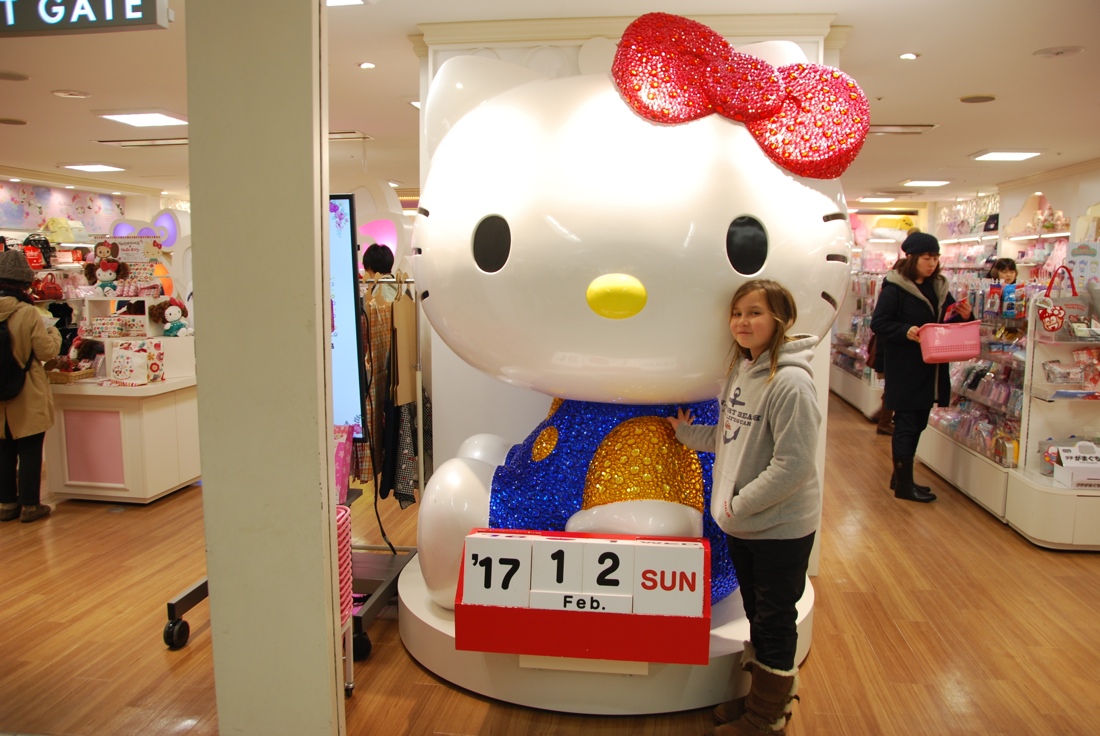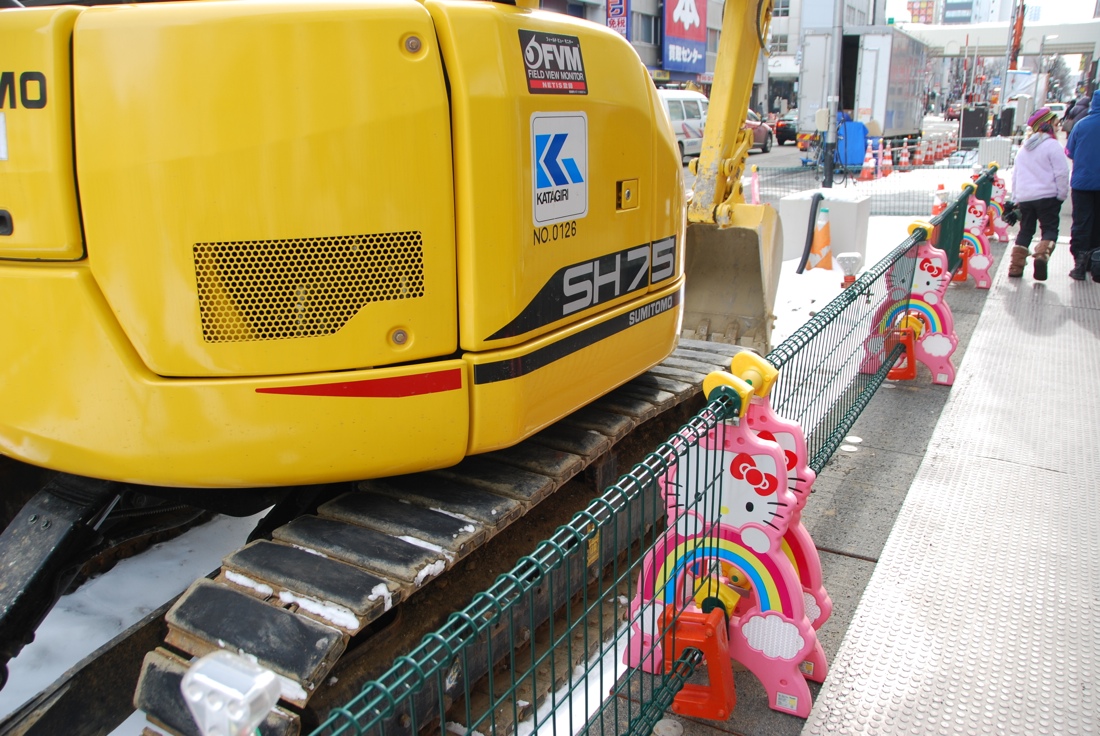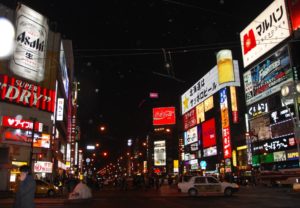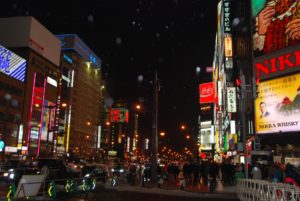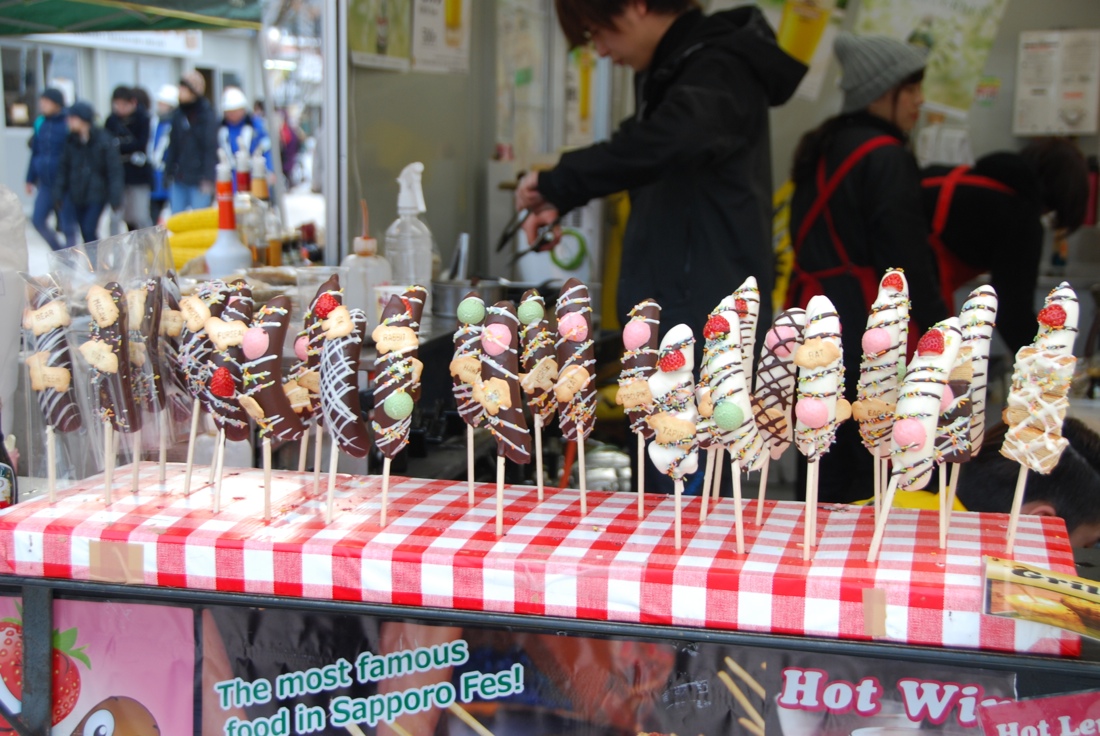 Above:  These bananas looked very festive and yummy.  We thought for sure they must be frozen bananas on a stick, like in America.  We'd seen them at other festivals but never got one.  The kids and John decided to buy one.  Guess what – they are not frozen bananas.  They are chocolate and sprinkle covered bananas at room temperature.  Not what they were expecting at all!
Below:  This sign is inside a rest area in Odori Park at the snow festival.  Inside was a warm fire stove and places to sit and look out the window.  It had a Coca-Cola theme with special Coke cans and bottles designed just for Japan.  As I've mentioned before, it is very hard to find a trash can in Japan.  ANYWHERE.  NO TRASH CANS.  I'm told that Japanese people hold on to their trash until they get home and throw it away there.  So this sign tells you not to leave your food containers in the rest area.  And there is (finally!) a trash bin in the 6th block (chome means block, like a city or neighborhood block).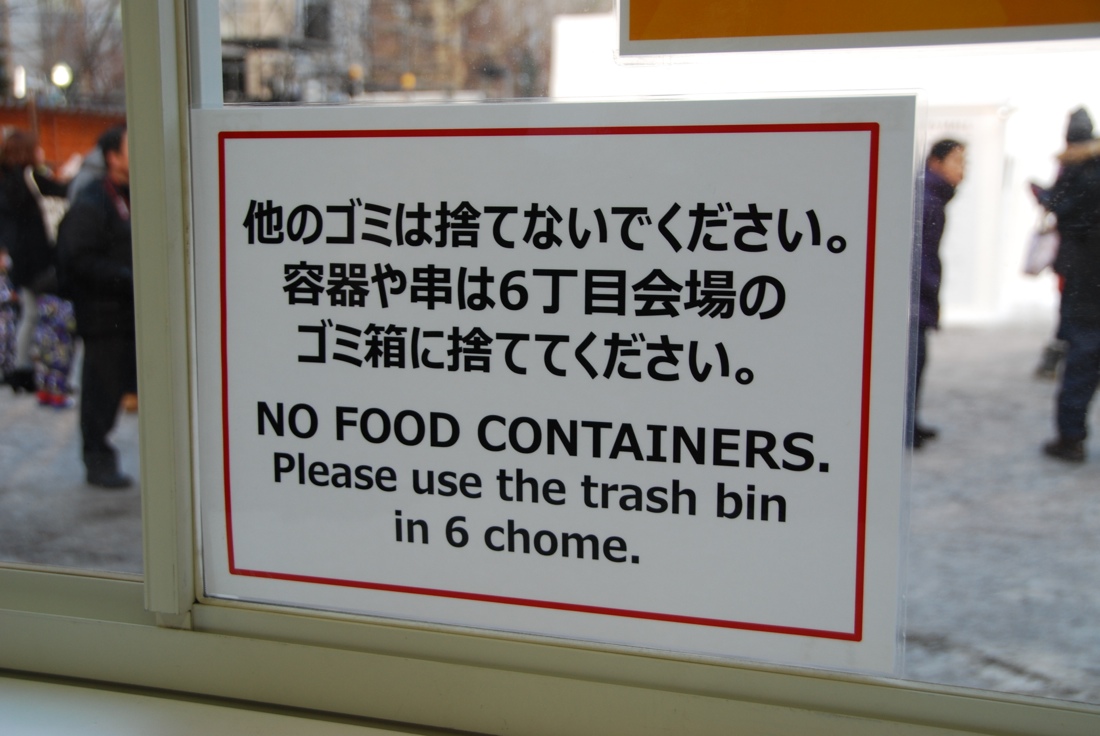 So close to Russia!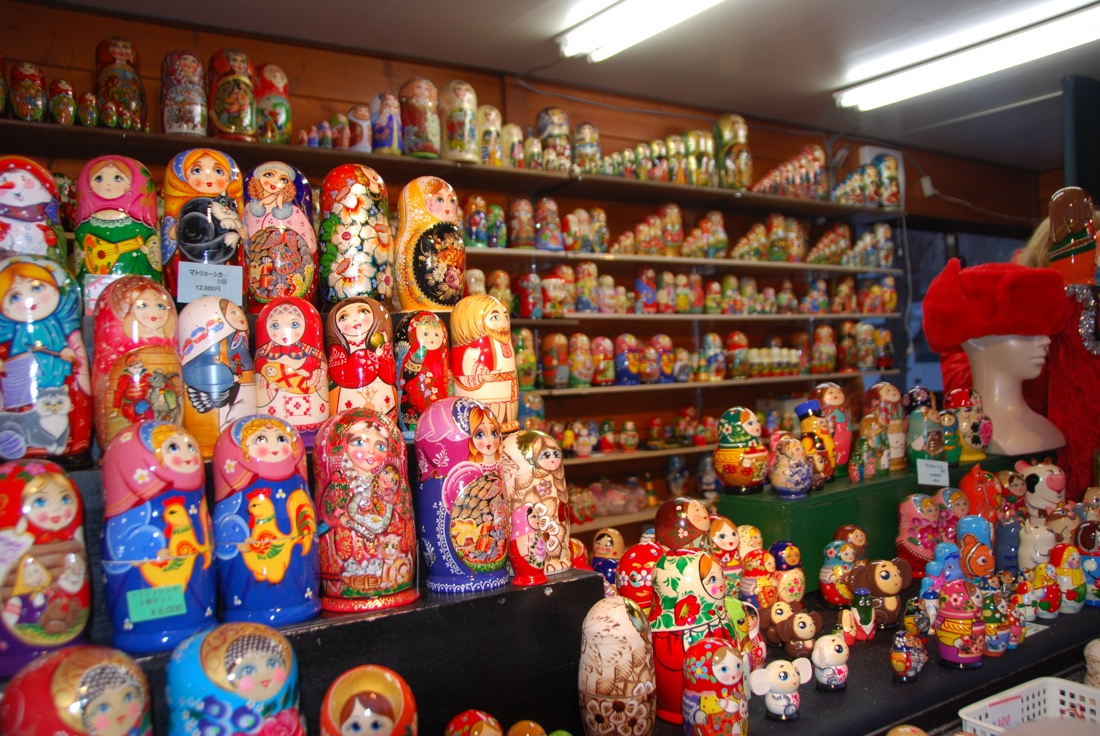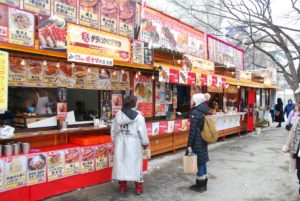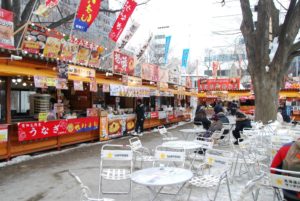 We didn't get very far when we were walking around Odori Park between the snow sculptures because many school kids kept stopping and wanting to interview us for their school project.  The first group we talked to we gave the wrong answers because we we were not sure what they were asking.  By the time we saw this group we had figured it out.  They wanted to know what our favorite things were and questions like that.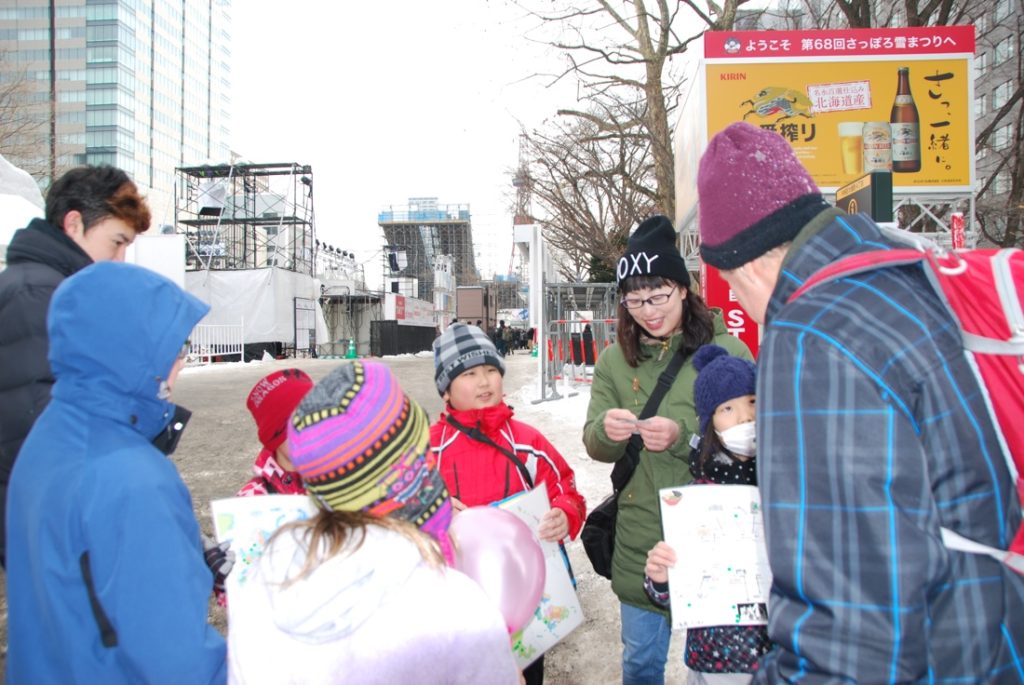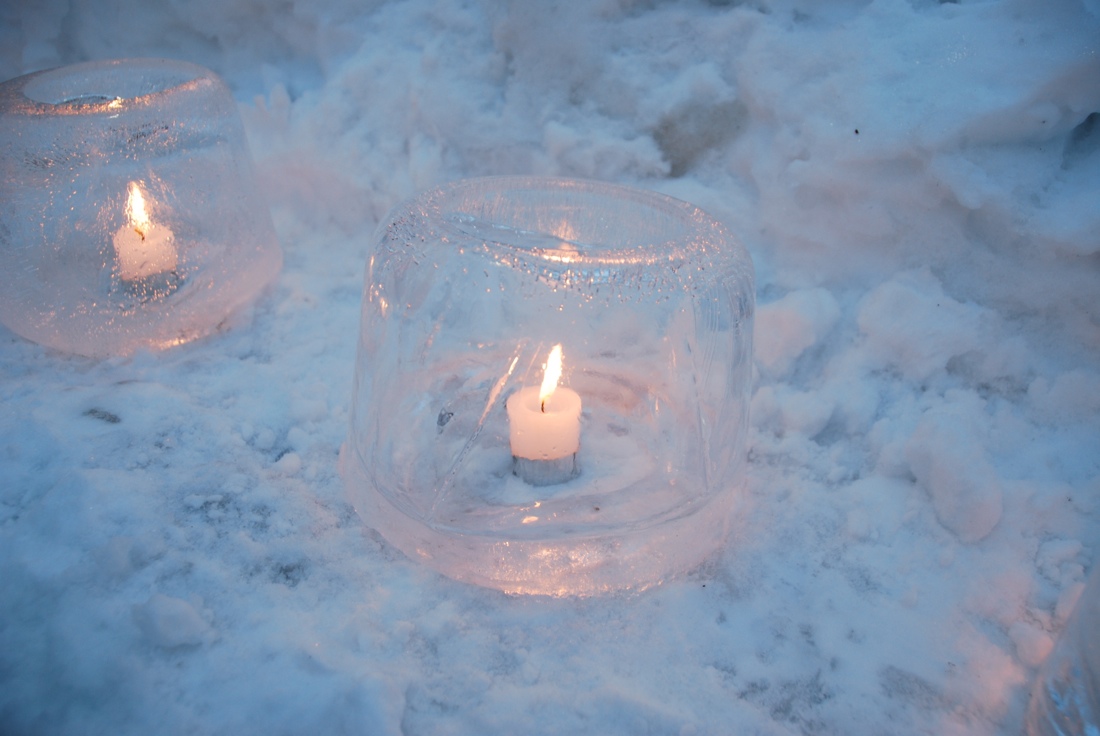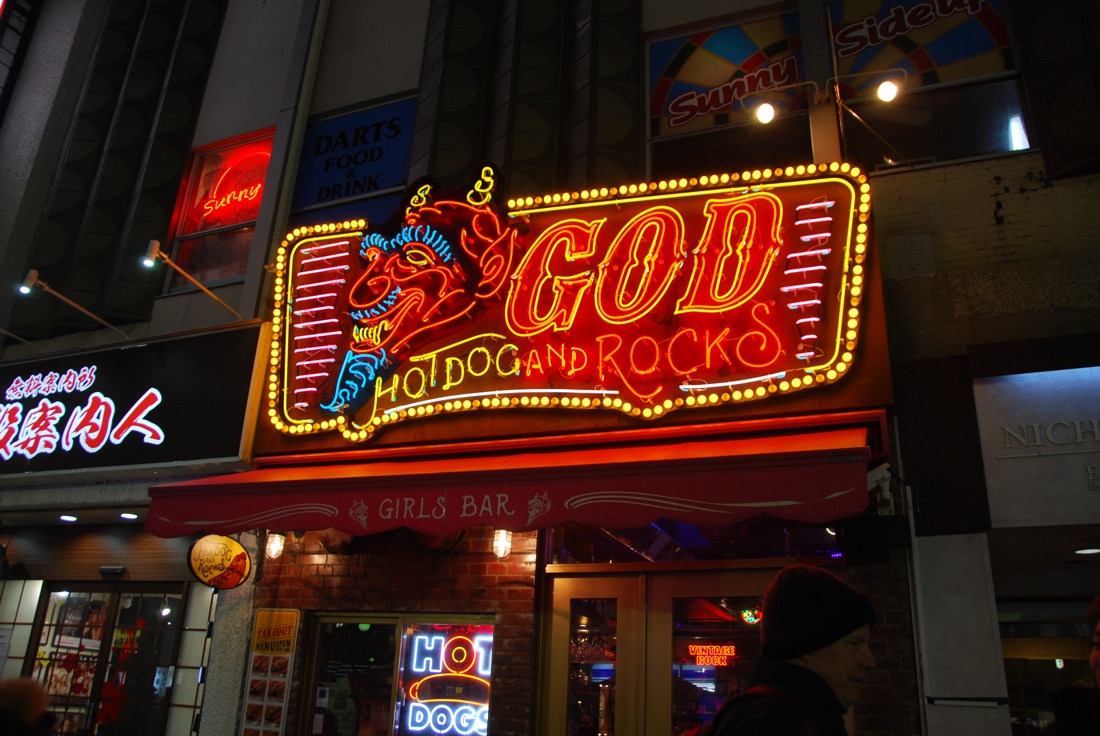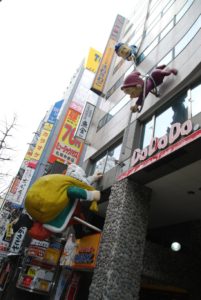 I'm not sure if this is God Hot Dog and Rocks or God Rocks or just God and they serve Hot Dogs and Rocks?  At any rate it appears to be a Girls Bar (Avalon says it's for girls only and she and I should go there whenever she sees "girls bar") where they have hot dogs.
This is a funny thing on the side of a building.  It's Santa and 2 elves.  The elves looked like the dwarfs from Snow White.  I guess they're helping Santa up to the chimney on top of the building.