I have been meaning to write the story of how we brought our cats to Japan.  Today is Friday, October 14, and it is already exactly two months since we arrived.  The kids seemed like they really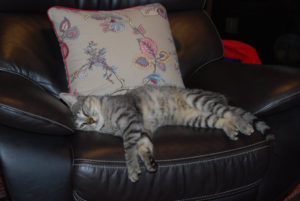 needed to have their fur balls in Japan.  We adopted sibling kitties Pickles and Maneki from the OC Humane Society when they were around 3 months old.  I thought if any of the kids (or maybe John and I) needed extra comfort in Japan it was best to have the cats along.  And after all, Maneki's name is Japanese so he needed to see his namesake home country.  The following is how they immigrated to Japan with us.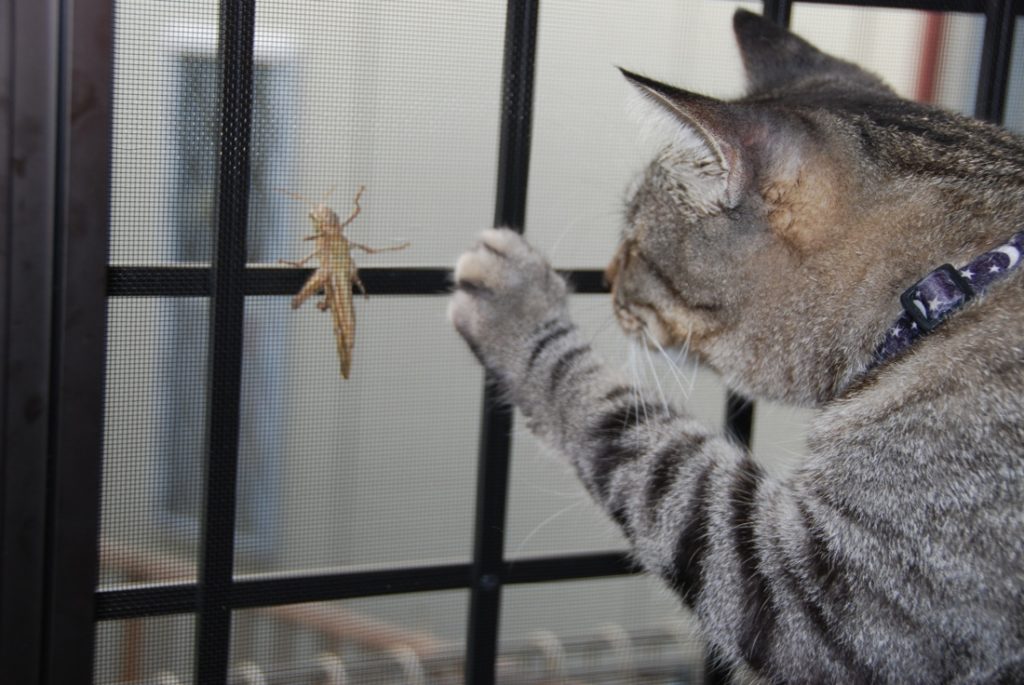 At the very beginning of 2016 we were tossing around the idea of moving abroad for a year like it was just a great big dream floating around in our heads.  What if…
Back then, my girlfriends said, what are you going to do with the cats.  They said there are quarantine rules.  I hadn't even considered that.  So I started to research bringing cats to Japan.  I discovered that the animal quarantine period is 180 days.  Wait!  That's six months!  If we were to move to Japan for one year, the cats would be in quarantine for half of our stay!  Furthermore, while in quarantine the cats have to stay at animal quarantine services at the airport.  And the owner still has to take care of them daily.  Or, pay a crazy amount of money to have a caretaker do it for you.  Sounded like a really great but very expensive way to ditch them for half a year.  It also sounded like a deal breaker for our trip abroad.
Japan is a "rabies-free country."  There are a few dozen rabies-free places around the world and many of them are island nations or island states.  Hawaii has a rabies-free policy.  They go to great measures (tests!  paperwork!  shots!) to ensure that rabies will not enter their borders.
Then I read online that there was the option to complete the 180-day quarantine period from home.  The main requirements of home quarantine were getting a blood serum test, vaccinations, vet paperwork and government paperwork, plus a last minute check with the vet before leaving the country.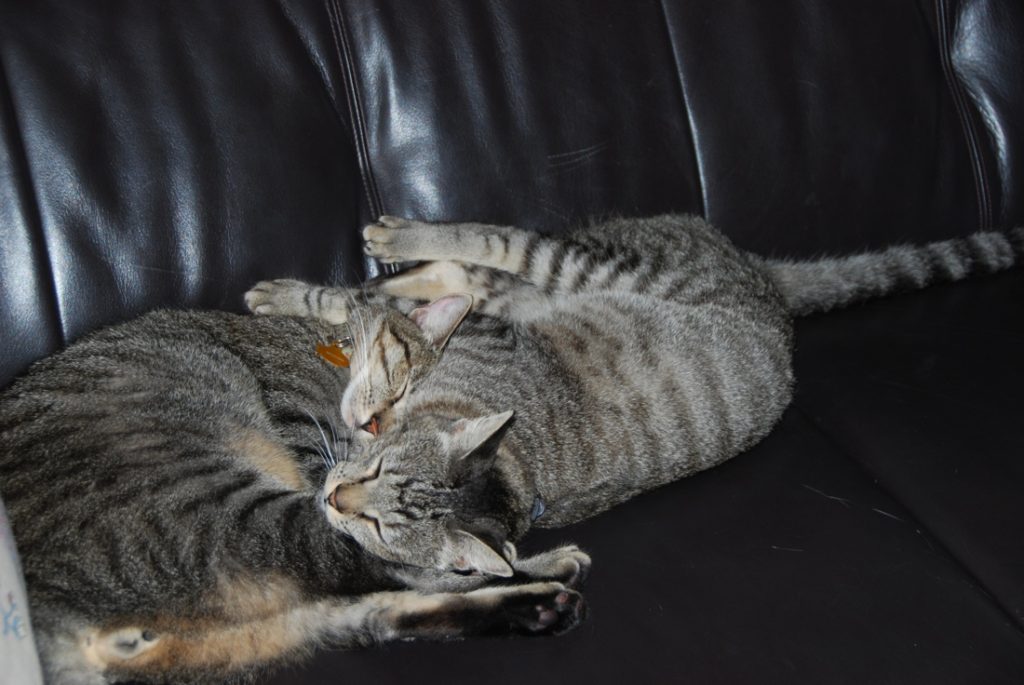 On our timetable, IF we moved to Japan we would need to go in August after the Newport Beach Junior Lifeguard program finished.  But most international schools in Japan seemed to start their school year around mid-late August.  So we had a short window of time to work with.  It was around February I discovered the animal quarantine rules.  I counted 180 days into the future.  It put us at mid August as the earliest time we could travel to Japan.  Uh-oh.  Better get on it.
Even before we decided we'd live in Japan for certain, I took the cats to the vet for the first round of tests.  They had to have a blood serum test to check for rabies.  While at the vet I discovered that the only lab in the US that handles this test is Kansas State University.  So the blood is sent to the Midwest where it is analyzed.  I didn't ask the cost for two cats.  I just did it.  After all, if we were going to Japan we had to get the animal quarantine done at home and in time to travel in August.
At the counter the vet staff said, that will be $760.  At first I thought she meant $7.60.  But no, she meant seven hundred and sixty dollars for two cats' blood.  The cats were blowing our travel budget and we hadn't even decided if we were going anywhere yet.  Unbelievable.  I came home and said to John, I've just paid our first down payment on going to Japan, we have to go now.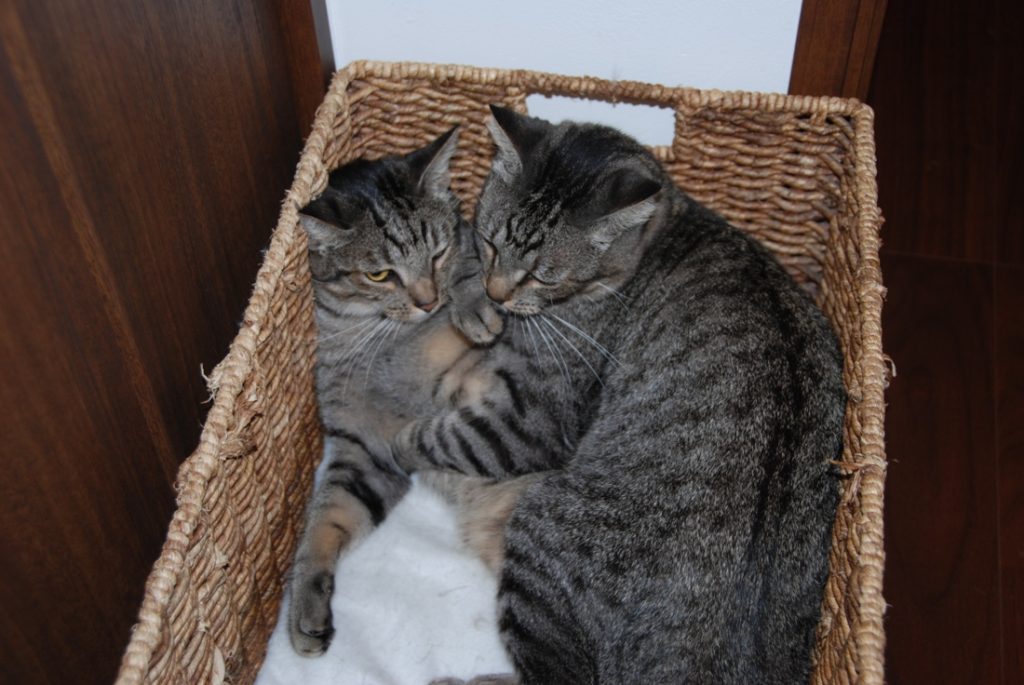 From that point on the cats literally dictated our travel schedule.  Everything was about the cats and their animal quarantine requirements.  When we asked our travel agent friend to help us book tickets we had to be strict about leaving no earlier than our 180-day timetable.  Even if that meant paying extra to fly on a less preferable day.  Were the cats worth it?  Furthermore, later on in May or so, my east coast cousin offered to take the cats for the year.  Both cats!  HMMMM.  So tempting.  John and I went round and round on that.  It even turned out that she was coming to California in July and she would take them back home to Virginia with her.  It couldn't have been easier to ditch them if we tried.  We ended up saying no thanks.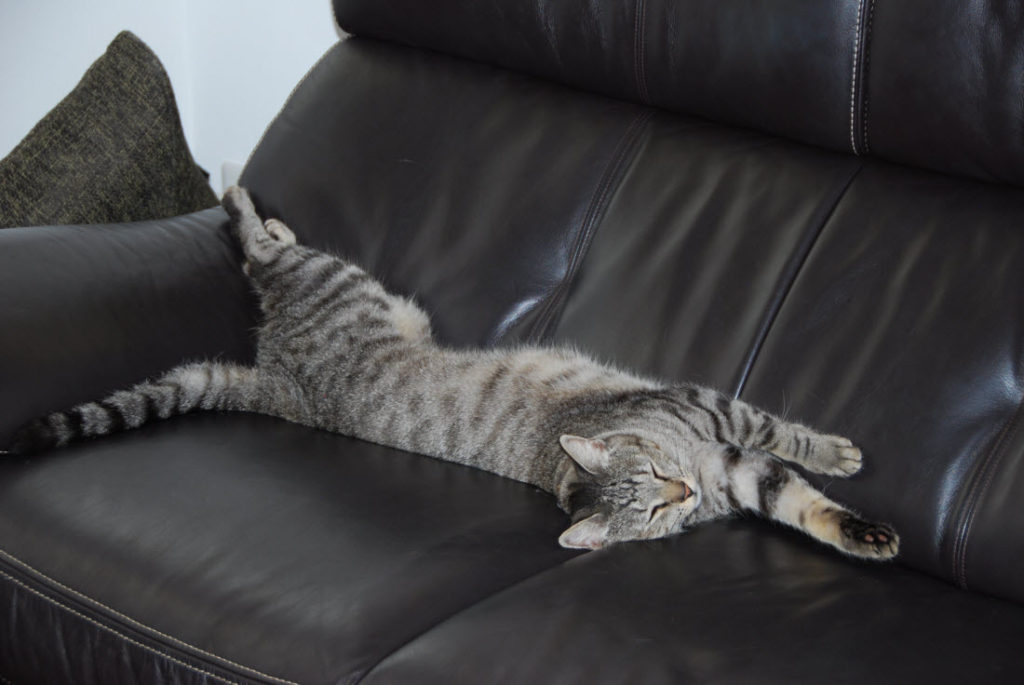 The cats needed microchips that could be read by international microchip readers.  They needed two rounds of rabies vaccinations and the first set had to be completed before the blood serum test.  They needed A LOT of paperwork.  At the end, they needed a stamp of approval from the United States Department of Agriculture (USDA), the agency responsible for the transportation of live animals.  Everything had to be in order before the trip to the USDA office in Los Angeles.  The instructions said I couldn't go to the USDA too early because Japan requires a visit to the vet within 48 hours of travel.  That's crazy.  48 hours before going abroad is a time for buying last minute toothpaste, deciding what shoes to leave behind, throwing stuffed animals into garbage bags and giving away food.  Not for sitting at the USDA all day in a hard plastic chair thinking about all the things you could be doing.
Two things that were absolutely invaluable – and we definitely could not have brought the cats without them – first was the amazing help from the Japanese staff at Animal Quarantine Services (AQS) at Kansai International Airport in Osaka.  If I had any questions, and I had a lot of questions, I would write them an e-mail and they would respond back right away – in English even!  They sent me several reminders about what needed to be done and clarified a lot of unclear instructions.  They also mercifully said that I could get the final vet check up at 72 hours in advance because they said 48 hours is a burden.  That's how absolutely helpful they were!  They actually recognized the ridiculous nature of their government regulations.  They also encouraged me to scan and e-mail all of my documents along the way so that they could be sure I was doing everything correctly.
Second, we appreciated the generous help of our vet friends at AAA Animal Hospital in Huntington Beach.  I can't say enough good things about how great they were.  At the end, we needed a final test and official sign off by the vet on a specific form (72 hours before departure).  John brought the cats in for their final check while I ran other errands.  It was important to get this done because I had to go to the USDA at 5am the next day (48 hours before departure).  But the vet signed the wrong form.  We HAD to get the right form signed but she had already left early at 4:30pm because her appointments were over.  The vet office was actually open till 9pm.  John called to plead our case.  The staff called the vet doctor at home and she agreed to drive back to the office at 8:45pm that night.  She drove back from her home in Irvine to the office in Huntington Beach just to sign our form.  In so many ways, the kindness of others made this trip possible.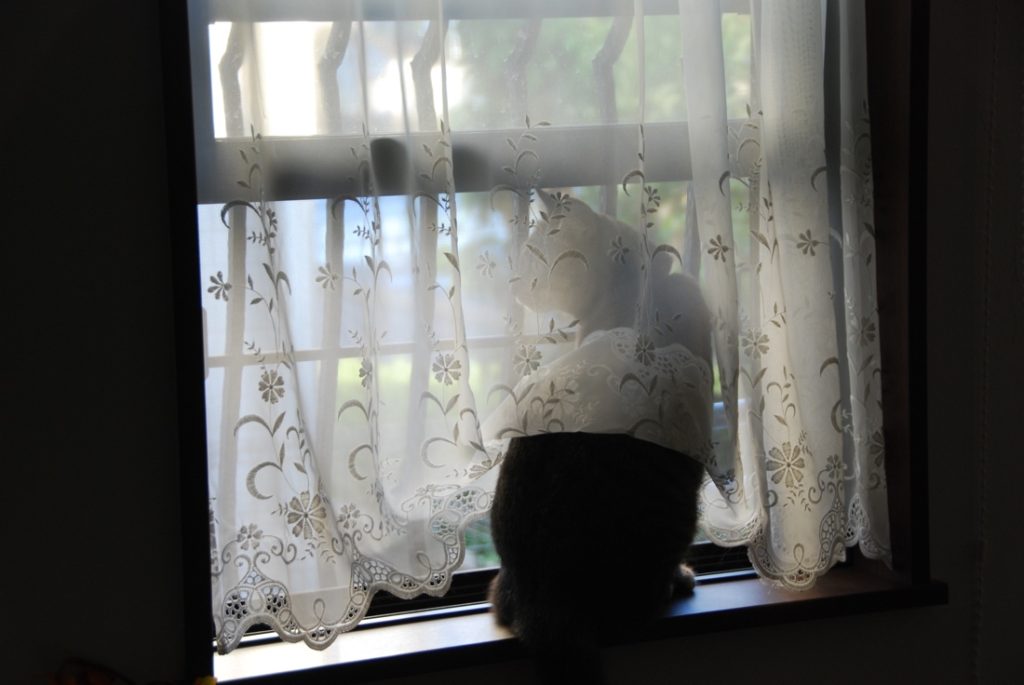 I already chronicled my day at the USDA in the blog post titled, "Taking Our Cats With Us."  For a good laugh please check back on my enlightening visit to the USDA.  I should have left the house at 5am in order to be first in line.  But the man that drove there from Bakersfield in the dark of night probably still would have beat me.
We insisted on bring the cats in the cabin with us.  The only airline that would allow us to do that was United Airlines.  The aforementioned man from Bakersfield told me that United would only allow one of his cats to fly in the cabin and the other had to be stuck in cargo.  He was flying from LAX to Heathrow the next morning.  But United has a limit as to how many animals can be in the cabin per flight.  Luckily both of our cats got to fly with us.  Of course, they had to have their own "ticket" to fly.  $125 per cat!  Plus airline approved cat carriers (thank you to Cindy and Chris for their gift of a cat carrier) for each cat.  Cha-ching!  Everyone wants to, and can, make money off our obsession with our pets.
They survived the 11-hour flight plus a few more hours on the front and back end without incident.  Really, the cats were amazing travelers.  After take off I stuck them both in one carrier so that they could snuggle together and they were content.
When we arrived at Kansai International Airport in Osaka we had to go through immigration first.  Then we had to get our residence cards made.  Then we had to get our baggage.  Then we had to go to the animal quarantine counter.  Would you believe, when we walked up, the man at AQS had all of our paperwork spread out on the counter and he was waiting for us.  He checked their microchips with his reader.  I was a little stressed.  Would his international microchip reader work on them?  Yes it did!  He asked me to sign papers.  Then he gave us a slip to take to our final stop at customs.  We did it.  It probably took 20 minutes or less.  The 180-days of home bound quarantine, regulations and paperwork were behind us.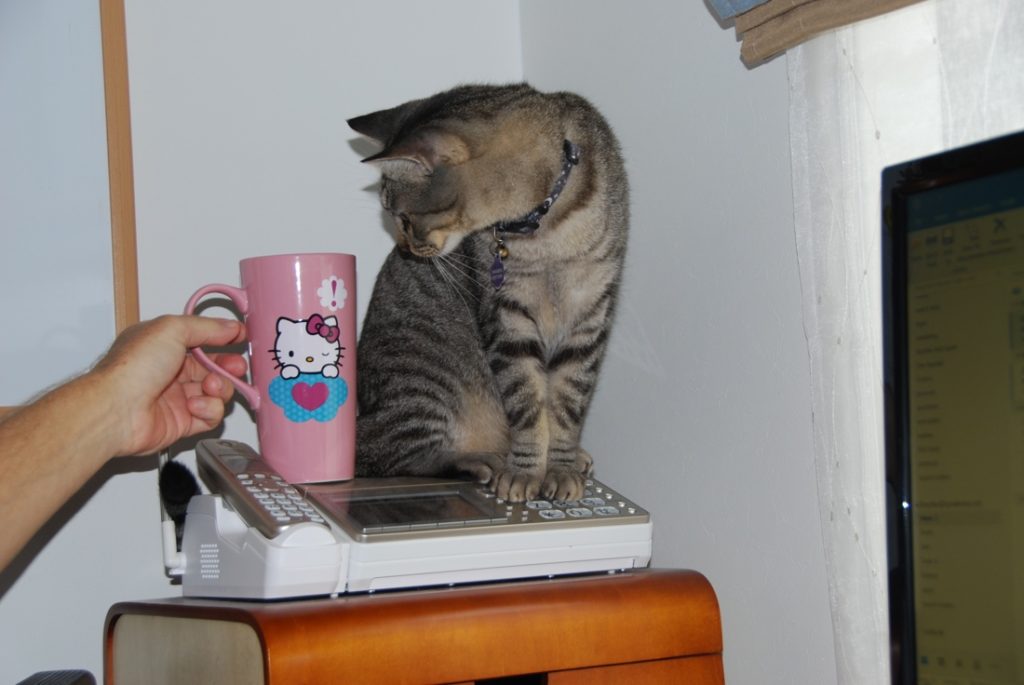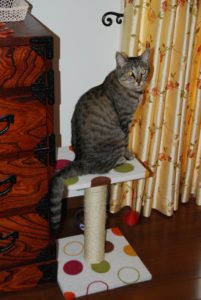 Now we are in Japan and the only sad thing is that we really can't let them outside to sit in the sun because we have no yard or even a patio.  Sometimes I let them out on the upstairs balconies but I'm afraid they might slip off the wall because it is slippery material, maybe vinyl or something like that.   And our one complaint is that the kitty litter here just isn't the same.  We can't get a handle on containing the bad litter smell.  I had hoped that Costco would have good old American kitty litter but no, they only have bad old Japanese litter.  Add on to that we live in a small house so it doesn't take much to stink it up.  Kaiyo is literally scooping kitty litter twice a day (it's his job).  When winter comes and we keep the windows shut tight what will we do?
What we will do is order American kitty litter from Target (International)!  I just discovered last night that Target can ship to Japan and I can't even say how excited I am about it.  The shipping costs are OUTRAGEOUS.  But getting American Arm & Hammer kitty litter is WORTH IT!  It's going to take 2 weeks to get here.  We all can't wait – and I really do mean that!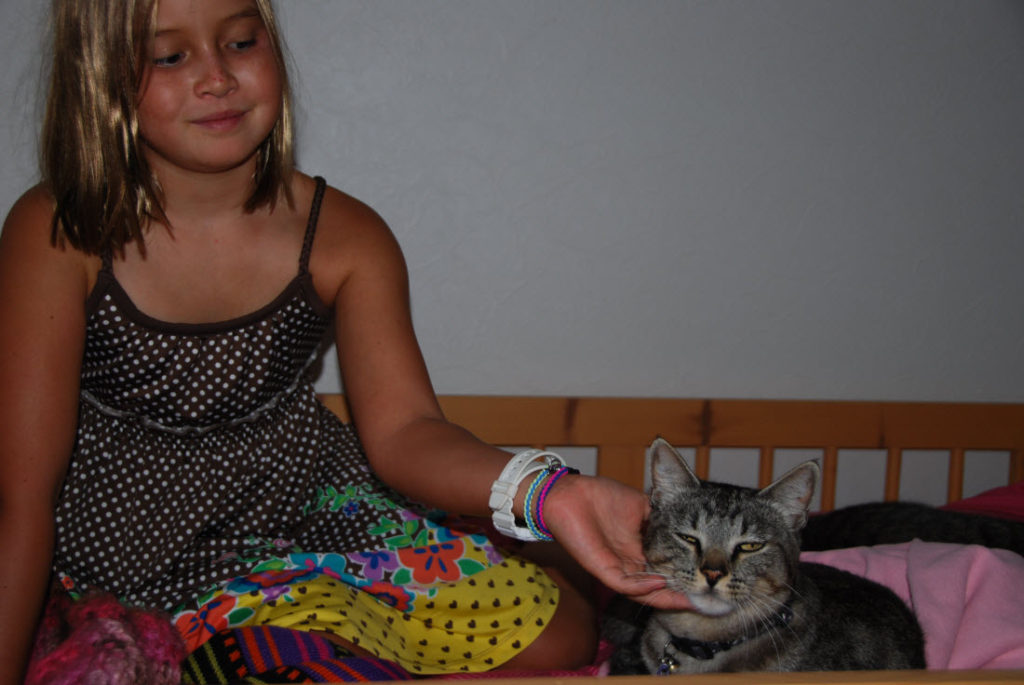 Addendum: May 1, 2017:  The American kitty litter is completely worth the money, even if it is outrageous.  Money can buy happiness after all.  Also, the cats have become fat and lazy and even more high maintenance in Japan.  Perhaps we should have shipped them to Virginia.  Every morning between 5:15-6am now, Maneki whines with his loudest, plaintive meow to let us know he's hungry.  It's incredibly annoying and difficult to go back to sleep once he's woken us up.  This early morning wake up call is especially cruel on the weekends.  I think about locking him up in a room but they love to sleep on the beds so it seems mean.