Our tickets back to Orange County, California are booked for August 13, 2017.  This will be a year to the day that we flew out on our big move across the Pacific Ocean.  It's unbelievable how fast the year flew by.  We decided to stay another year in Japan (an agonizing decision that I might post about later) so before we fly out we have to pack up our belongings, move to another house, clean our old house thoroughly before the owners come home, and host more guests from the US.  We have about 12 days to do all of this.
It is not as stressful as when we moved from California to Japan, but it feels overwhelming at times.  Especially packing and cleaning.  When our friends from Costa Mesa arrived we pretty much dropped everything that had to do with moving and just focused on them.  So as soon as they left we only had a few days left to finish everything.  Not to mention it was crazy hot as heck and everyone feels lazy and miserable in the heat and humidity.
Since we've decided to stay for another year we needed to get our house in Newport Beach rented out for another year.  The difference between our rental income and our rent in Japan is helpful.  Our neighborhood friend & real estate agent was able to find a young family to rent our house for a year.  We have to be firm about the time frame because we really are coming back home next summer, no question about it.  While we're home we'll knock on our door and say hello.
John feels worried that some of us (Avalon and I especially) will get back to California and not want to leave again.  It's a tempting thought, and while I'm committed to returning to Japan for another year it feels so nice to go home and embrace the perfect weather, speak English and eat Mexican food.  After we landed we rented a car at John Wayne Airport and drove off to Riverside to stay with my parents for a few days.  We were about 15 minutes into our drive on the 55 when Halyard said he was glad he'd be returning to Newport Harbor HS for his senior year.  I cried.  It took a whole year of being away for Halyard to say or even think such a thing.  What a relief!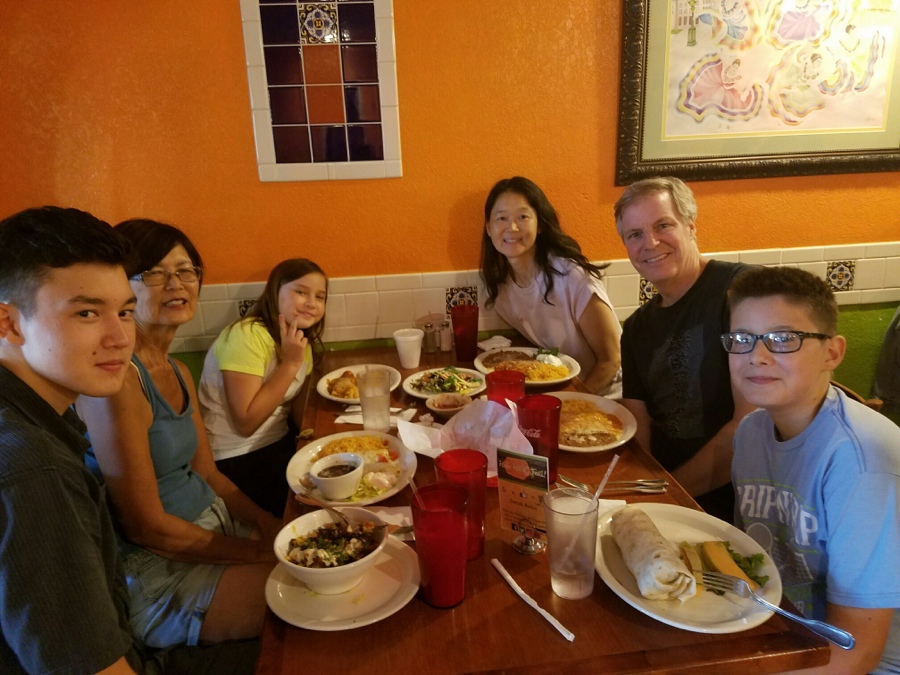 ENCHILADAS, BURRITOS, TACOS, NACHOS, CHIPS AND SALSA, HORCHATA.  AAAHHHH.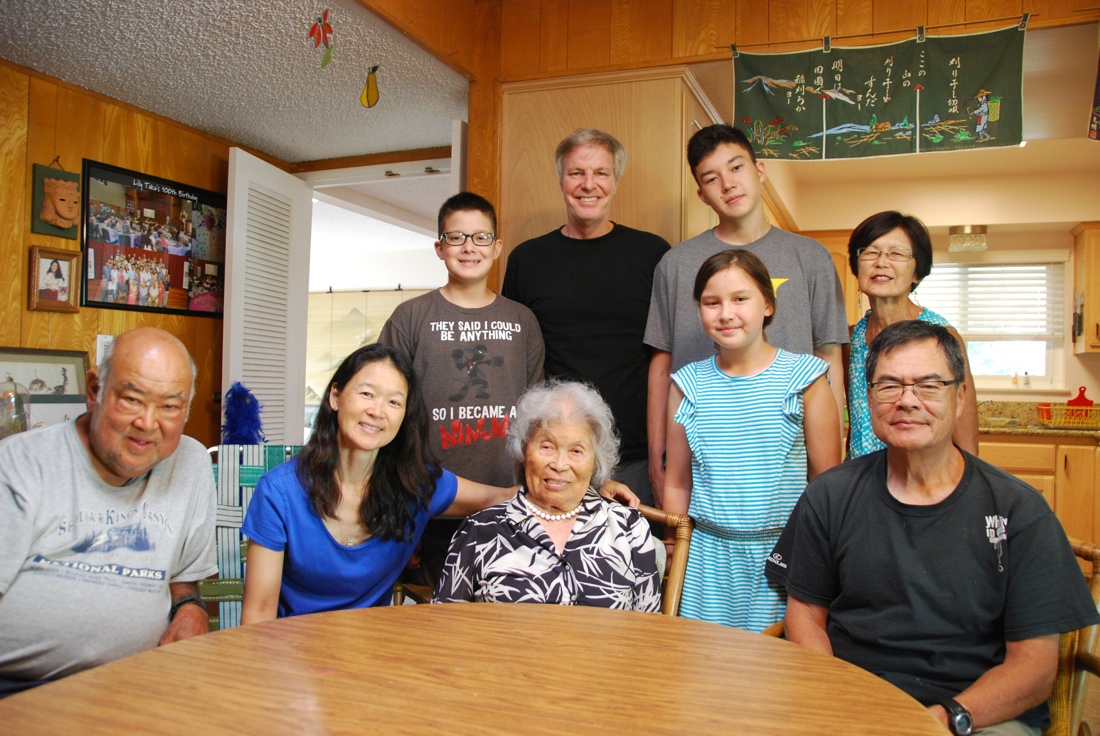 MY GRANDMA IS 101 YEARS YOUNG.  SHE'S STILL SHARP AS A TACK.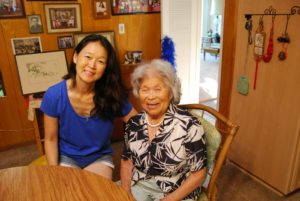 Two things at the top of our "To Do List": eat Mexican food and visit my Grandma, who turned 101 years old the day before we landed.  We went out for nachos, enchiladas and burritos with my mom after we arrived in Riverside.  We had a great visit with my Grandma, Aunt and Uncle, plus my parents, the day after.  Check, check.  My Grandma looks as terrific as ever.  She is in great health.  It's a blessing.  We brought 2 tubs of ice cream to her house, only to find that apple pie and ice cream were already there waiting for us.  But we didn't get to see my brother or my sister so that was too bad.  Nor did we get to see any of John's family since they are all on the other side of the country now.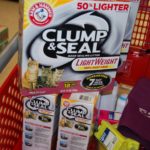 At the top of my personal to do list was go to Target.  TARGET I've missed you.  Sunscreen, kitty litter, toothpaste, toothbrushes, Clif bars, kitty litter, brown lunch sacks (for kitty litter scooping), foot powder so Avalon doesn't have any more toe issues (we hope), Advil, vitamins and kitty litter.  And what luck, the kitty litter was buy one, get one 50% off.  That kitty litter is going to make our suitcase super heavy but I don't care.  Check, check.  Two things that I missed buying: alcohol free mouthwash and goldfish crackers.  Next time.  I also made a few trips to Trader Joe's, another place I've been thinking about.  I never bought Kaiyo his dream lunch of Trader Joe's pulled pork and bakery bread because I didn't really have a place to make it, but he asked several times.  I've seen more than a handful of people on trains in Japan with Trader Joe's reusable bags, and I'm pretty sure there's no Trader Joe's in Japan, so I bought a dozen TJ's reusable bags to take back and give as gifts.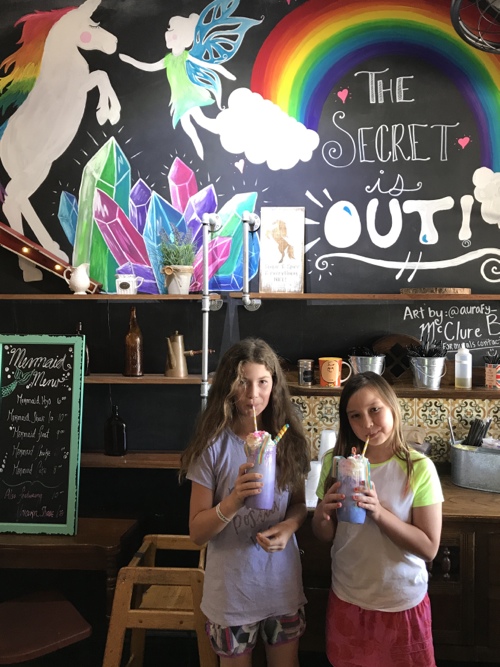 Here Avalon and Ava are celebrating Ava's birthday with UNICORN FLOATS. YUMMY.
In order to see the many people that we needed to see, I meticulously planned our trip for visits, dinners, sleepovers, beach time, pool time, etc.  We were busy everyday.  We saw our pediatrician and Kaiyo's orthodontist but we passed on the dentist since we don't have dental insurance and boy is it expensive to get your teeth cleaned without insurance!  I had no idea.  We barely saw Avalon and Kaiyo the entire trip as they hopped from one friend to the next.  Kaiyo exclaimed this was just going to be a vacation of sleepovers.  Yes, indeed.  Here are the kids and their peeps and BFFs.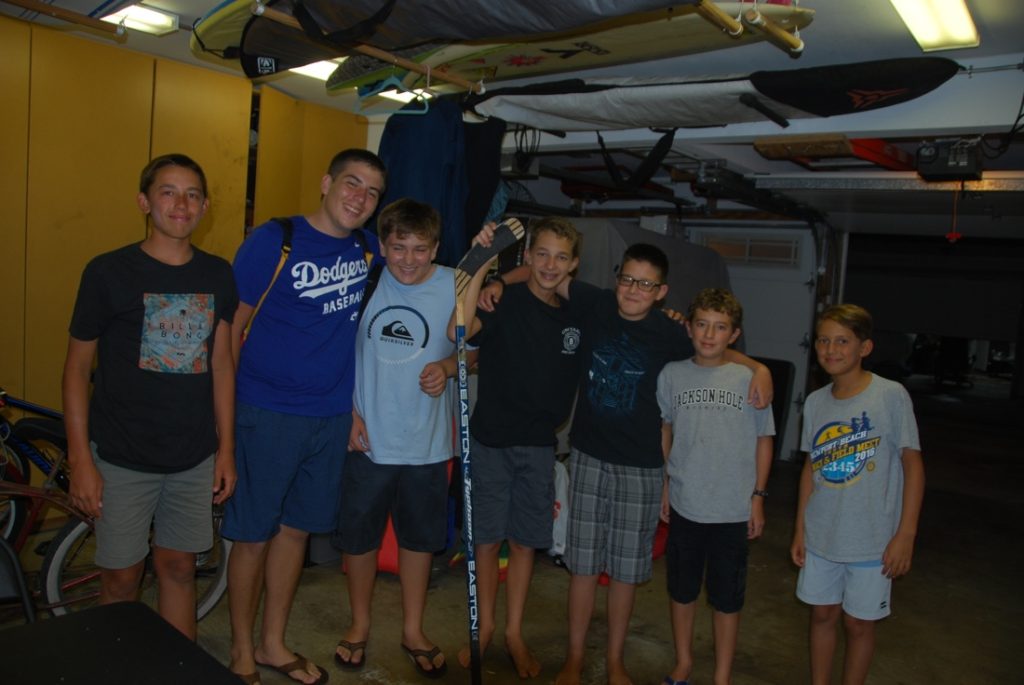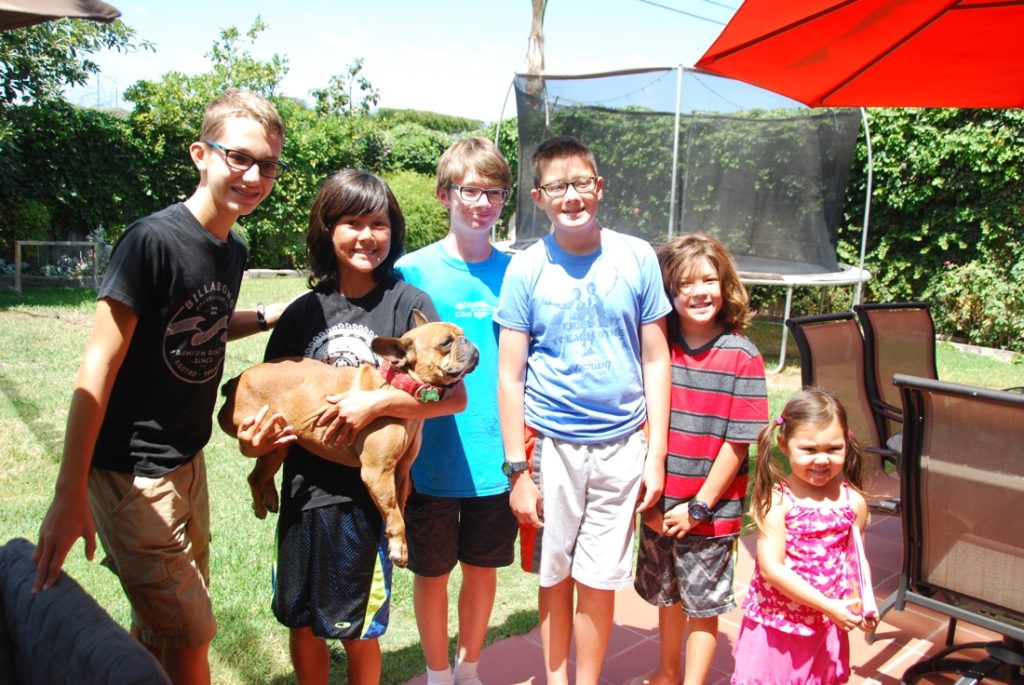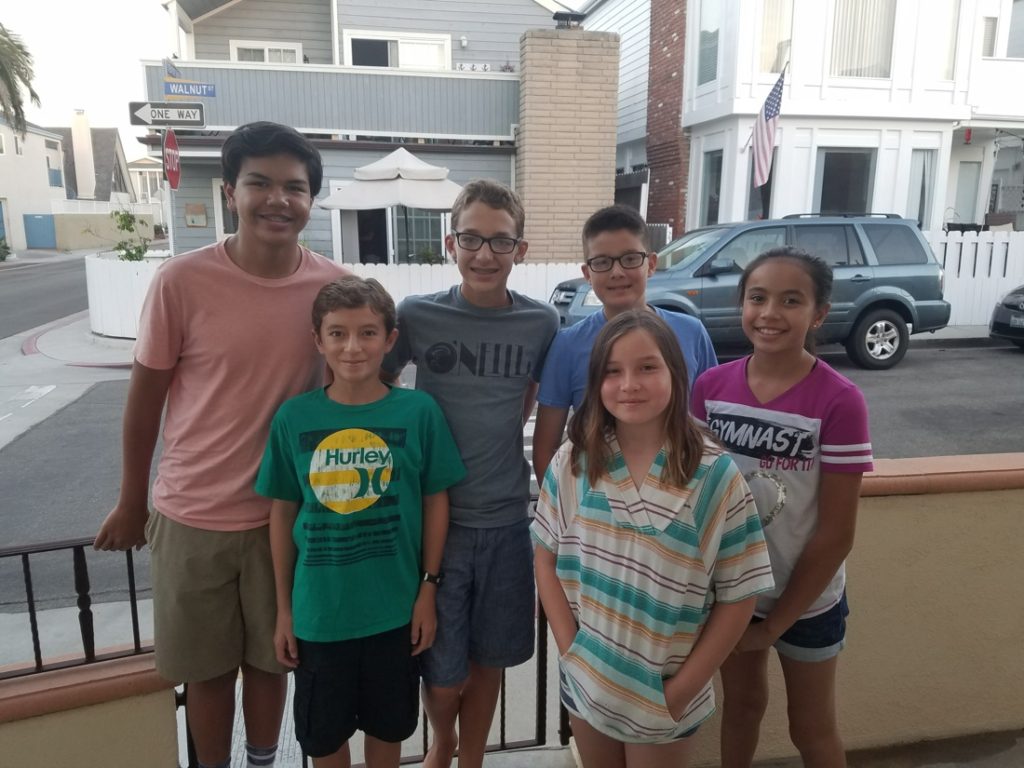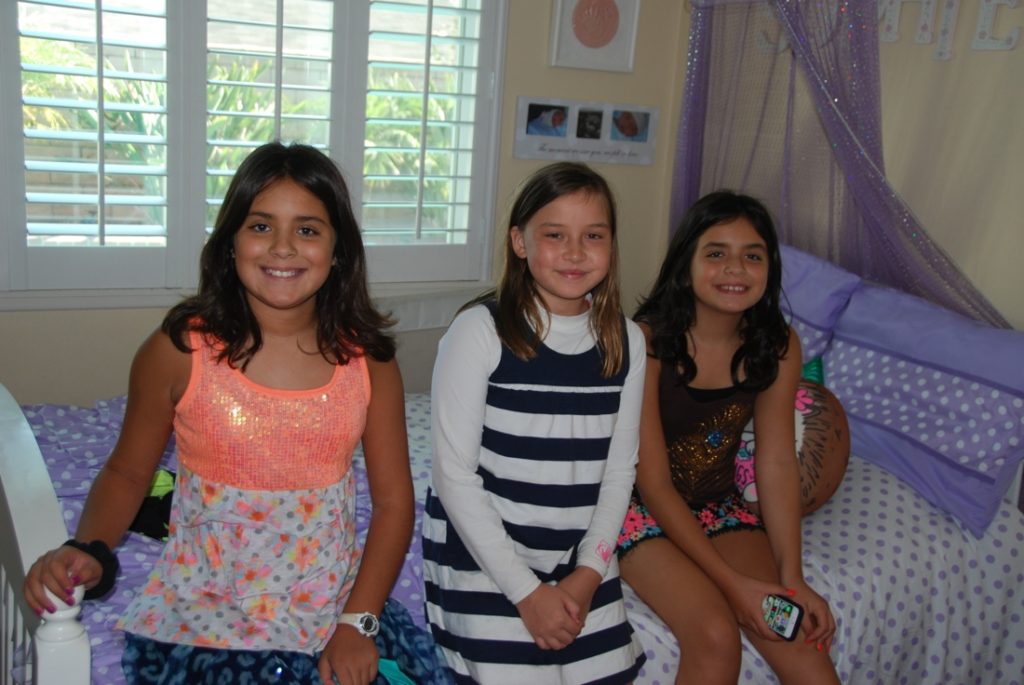 Halyard had access to a bike and he rode around looking for action.  I guess I never had my camera with me when I saw Halyard because I have barely any photos of him and his friends.  John and I had planned to move around from one place to another, but after we stopped off at our next door neighbors' house we stayed put there for the rest of our stay.  Thanks Val and Greg!  Your house was just too cozy and we enjoyed catching up with you so much.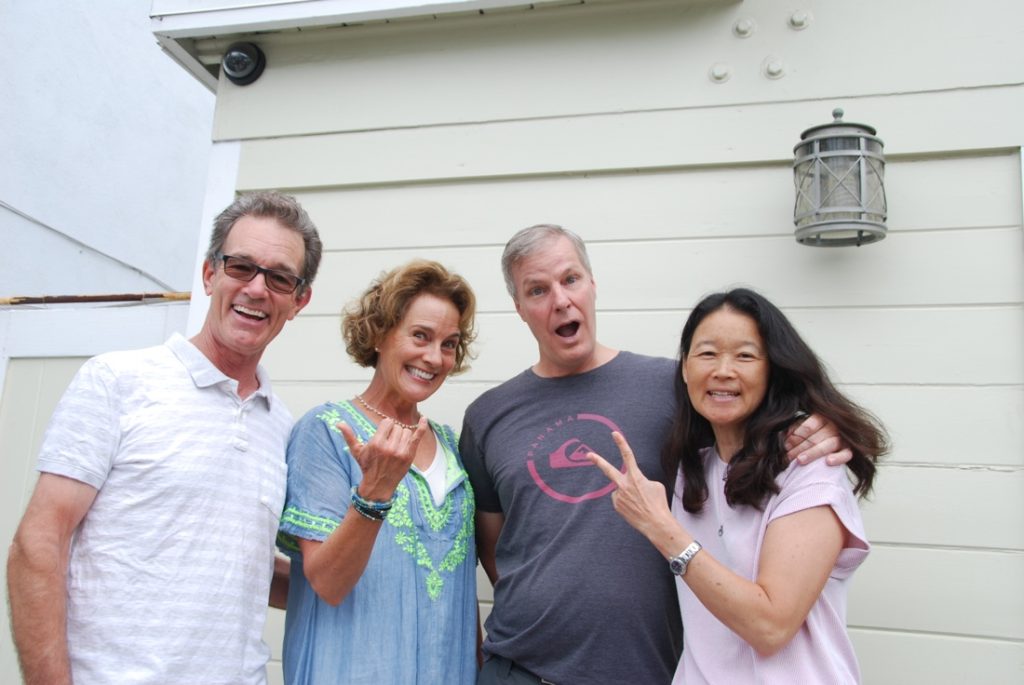 Avalon didn't really want to leave California.  She actually had second thoughts about staying at anyone's house that wasn't in Newport Shores because she said she didn't want to leave her neighborhood.  Halyard said he enjoyed seeing his friends and he was glad to be back.  Even Kaiyo said he really wasn't ready to leave just yet.  I do think that living in Japan is a great experience but it has also made all of us appreciate our life in California even more.  The weather was a perfect temperature everyday (of course!).  It was like we never left our friends, we picked right up where we left off.  Grandpa took the boys deep sea fishing out of San Diego and they caught yellowtail and had a terrific time.  I went outside without sweating and I walked to the ocean when I felt like it.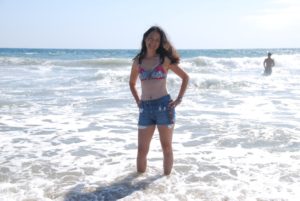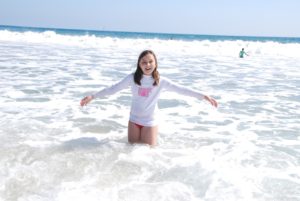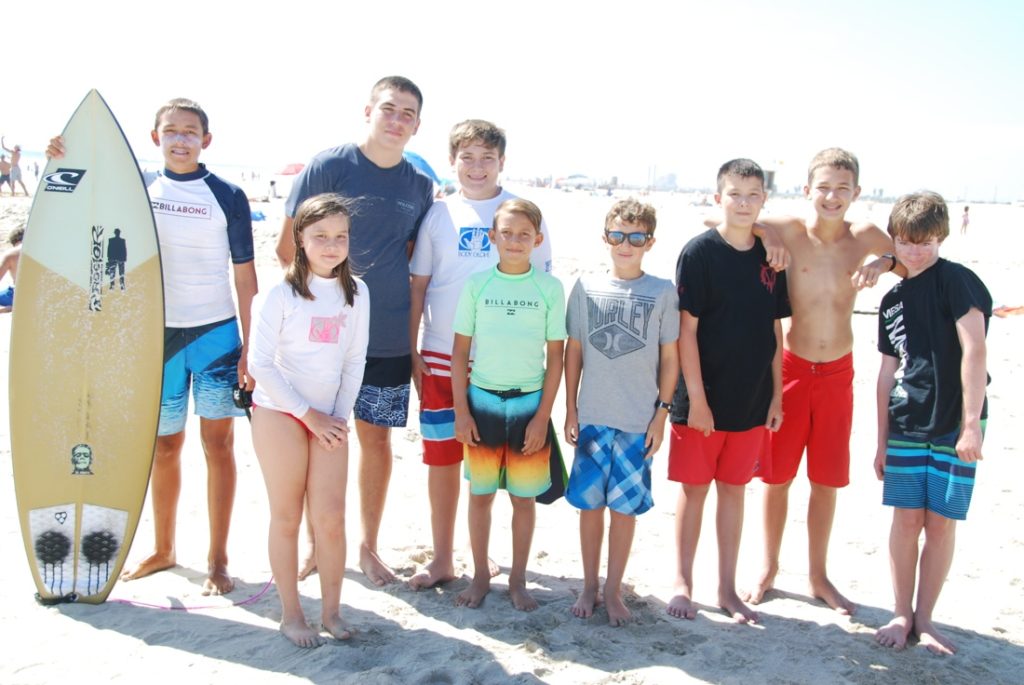 We got to see a few of our friends that came to visit us in Japan and heard stories about the rest of their trips after they left our house.  Thank you to everyone who took the time to visit us in Osaka!  From the beginning it was my parents, Avalon's best Newport Shores friend, my brother, my second cousin in Sapporo and her family (they came twice!), my Aunt from Riverside, my mom's cousin in Long Beach, friends from the Port Streets in Newport Beach, two sets of friends from Costa Mesa, and friends from Long Beach.  At least 10 separate visitors came to see us over the past year.  We're looking forward to the next round of guests since we're staying another year.  We hope to see our next door neighbors, a girls' trip with 4 BFFs, a childhood friend and her husband, one more family from Costa Mesa and friends from Eastbluff in Newport Beach.  Y'all better take advantage of our one year extension in Japan.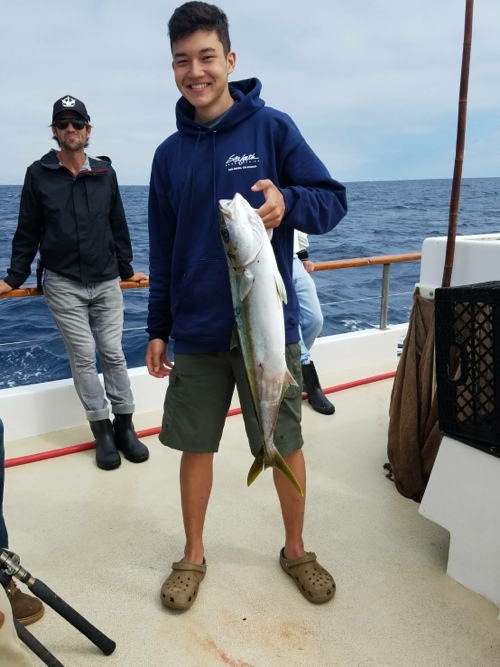 Our first meal at home was Mexican in Riverside and our last dinner was Mexican in Long Beach.  In between we had In-N-Out, Rubio's fish tacos, home cooked meals, fancy and casual dining and fresh caught yellowtail, halibut and salmon.  It was the best.  Thank you everyone who hosted us, cooked for us, drank with us, drove us around, loaned us something or took care of our kids.  This blog post is dedicated to you with our sincere gratitude.  And a special thanks to Avalon's friend's mom who took her for a haircut while Avalon was visiting.  I actually wasn't sure when we would get that done so that was a really nice surprise!
We're on the plane now.  Headed back to Japan.  Avalon is sleeping on me and crushing my arm and it's really hard to type.
I've written before about how funny/interesting/strange Japan can be so I'm thinking about my prior musings about going into a public toilet and finding the corners of the toilet paper folded into a triangle at the end.  It's like when you check into a hotel and the bathroom is clean and the toilet paper is sometimes folded.  But I'm not talking about a hotel bathroom.  I'm talking about ramen restaurants, Uniqlo, department stores, shoe stores, Starbucks and odd, random places.   Well, we are flying Japan Airlines and guess what.  The flight attendants fold the corners of the toilet paper into triangles in the airplane toilet.  Mid-flight.  I can't believe it.
I heard from our cat sitter, a family friend who is a high school senior, that the cats were a bit naughty while we were gone.  They weren't using the litter box every time so I guess there was a little extra cleaning up after them.  We are on the way home with American kitty litter so just hang on Maneki and Pickles!
The best for last.  Just a few of the extra special people that have made a point to keep in touch while we've been away and that I communicate with on a semi to regular basis… (Val, you belong here too but I put your photo up above)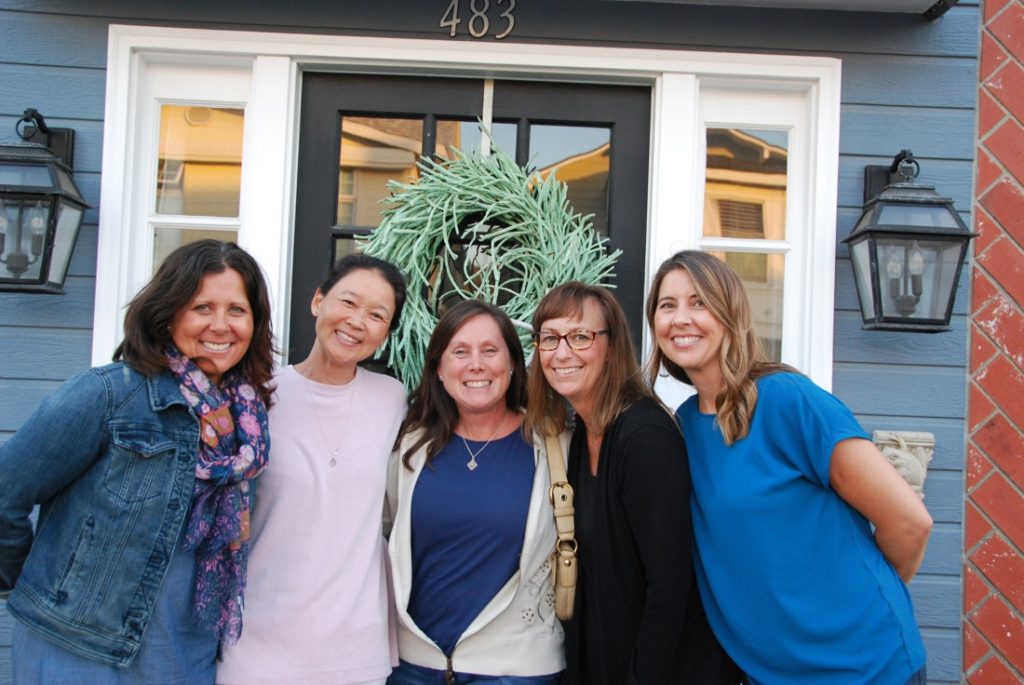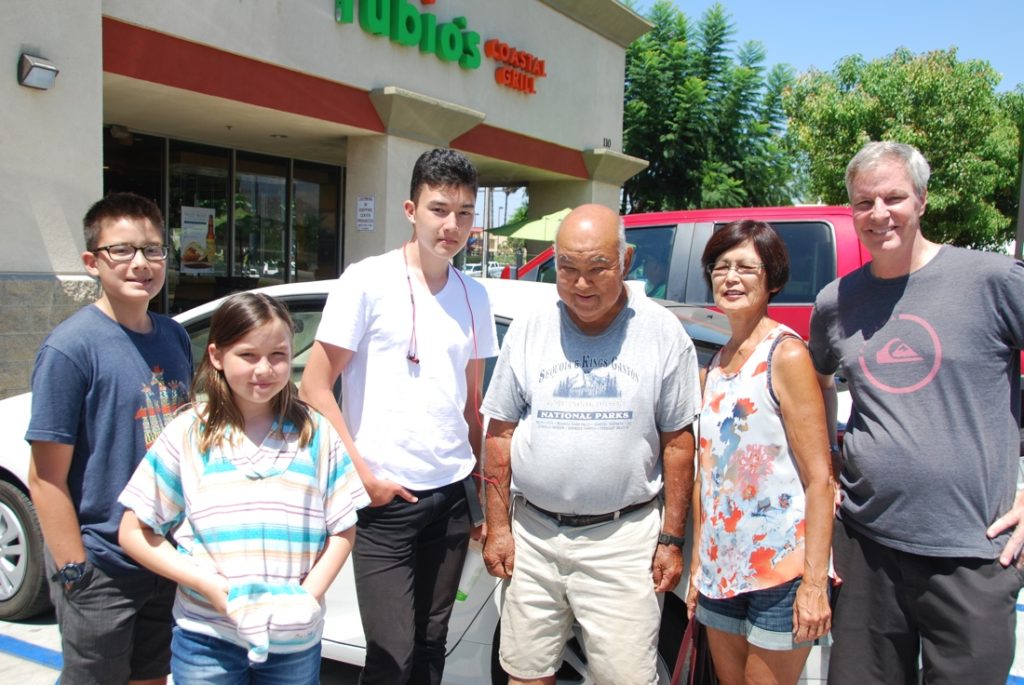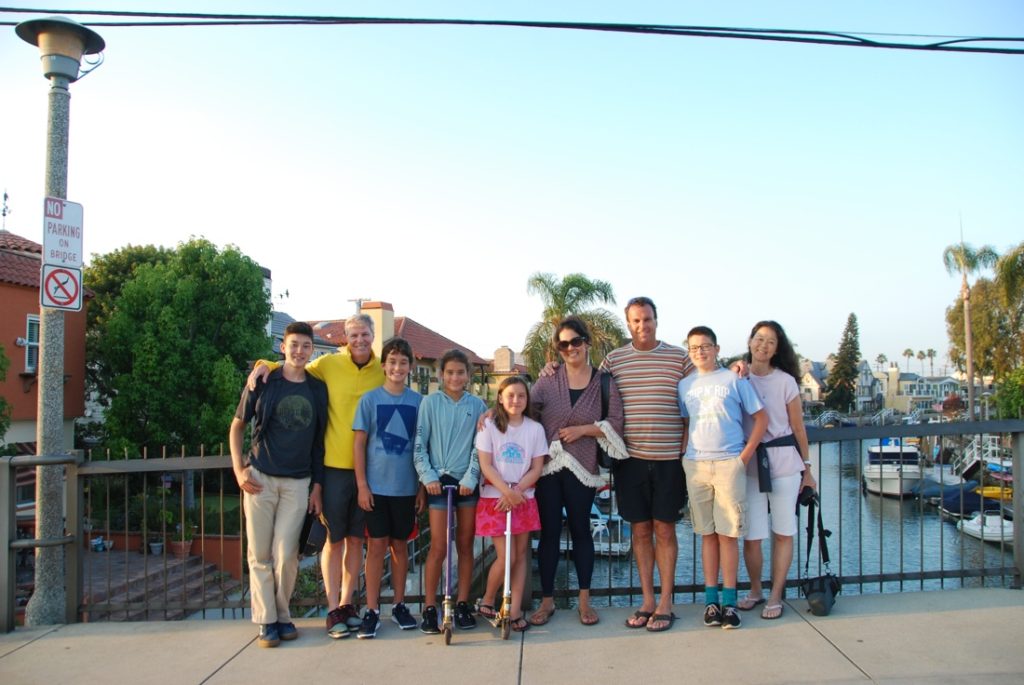 Wish list of places to eat while at home:
Souplantation – No, sorry Avalon.
Mexican (El Toro Bravo, Mi Casa, El Ranchito, Super Mex etc.) – Yes, several times.
Fish Tacos – Yes, several times, including Jerome's delicious homemade fish tacos.
Trader Joe's (pulled pork) & C'est Si Bon – Yes, TJ's.  No, pulled pork.  Sorry Kaiyo.
Yogurtland – Yes, twice.
In-N-Out – Yes, twice.
Wahoo's – No.
Rubio's – Yes, twice.
Greenleaf – Yes, once.