We landed one week ago today.  It's Sunday, August 21 and the week flew by.  I asked Avalon how many days it feels like we've been here and she said two days.  One thing I didn't get done before we left is buy Halyard new shoes.  When we were driving around with Art yesterday he was giving us a little tour of our area.  I told him Halyard needs shoes and he said, uh-oh, what size.  So Japanese people generally have smaller feet than Americans and thus don't carry large shoe sizes.  He thinks mens' shoes pretty much go up to size 9 or 10 and that's it.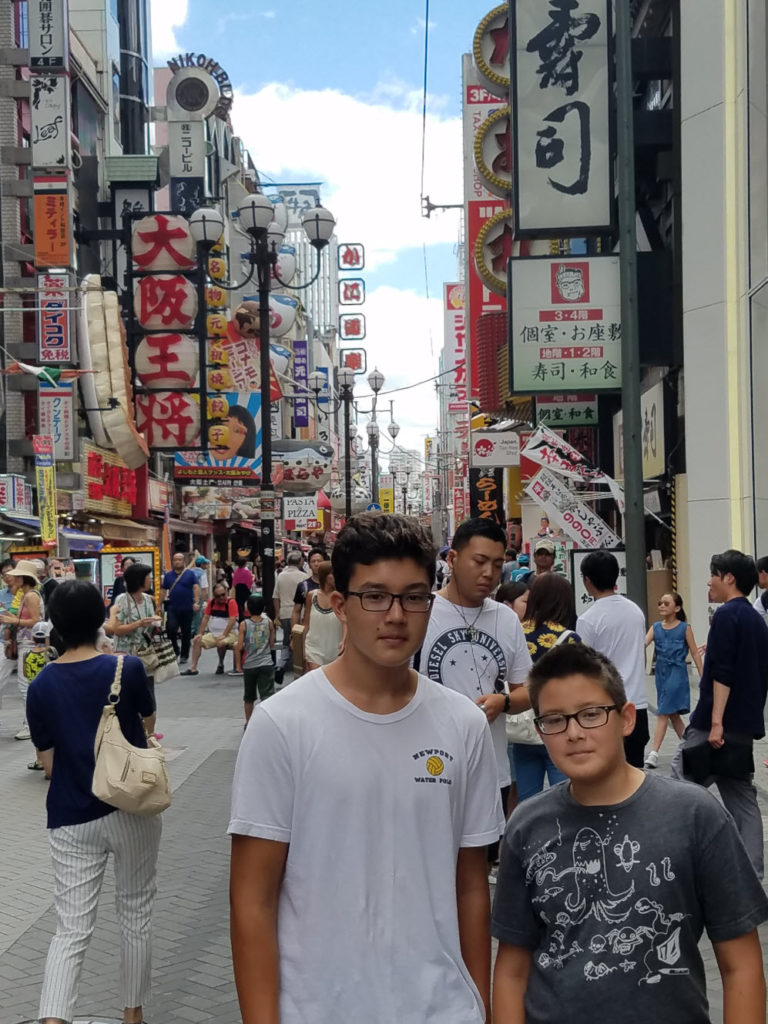 Today John, Halyard and Kaiyo rode their bikes to the Senri Chou station and took the subway to downtown Osaka.  John said it was a hilly ride and thankfully the boys are used to riding their bikes at home or they wouldn't have made it.  They went off in search of adventure, but also to find Shinsaibashi, a very large shopping arcade that Art told us has another bit of Americana in Japan.  Apparently this is where several large scale and popular American stores are – including the Nike Store.  I said to John, go find Halyard some big shoes at Nike.
They came home without shoes but lucky for Kaiyo, they found a street that was arcade after arcade after arcade.  He was in arcade heaven!  They started to go in every one of them, but after a while John had to reel him in.  By the time they got home they were dripping with sweat and their faces were beet red!