[This post is from Halyard.  He promised to write a blog post about his school trip to Rome, Italy.  It only took him two-plus months to get around to it, and only because it's Mother's Day (May 14).]
Well, this has been a long time waiting, about a month in the making.  Well, maybe a little more.  It's Mother's Day and I've been asked to finally complete this report, and I'm doing it out the the goodness in my heart and the love I have for my mother.  That, and I want to get back to Ace Ventura: Pet Detective.
However, this paper is not about how I'd like to spend my sunday afternoon, but rather how I spent a week in Rome.  Well, 5 days.  It started on a Tuesday (March 7), which to me seems like the best place to start.  It makes Monday feel like a Friday and really takes the edge off of impending assignments.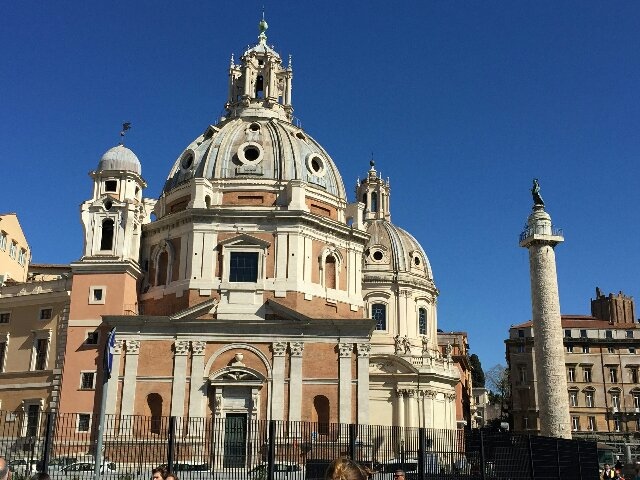 I went to Italy for the Roma Music Festival.  The OIS String Ensemble was invited to perform there.  It was us and eight choirs from around the world.  We performed a few times in a theater, but the big concert at the end was inside the Pantheon.
We flew out at 8 in the morning, but got to the airport 2 hours early.  My breakfast was a bowl of beef and rice called gyunikudon, and if this was a Facebook post, I'm sure I would have an assortment of pictures for you to peruse.  Speaking of, I just made a Facebook page, and need friends.  Well, I needed friends anyways, but Facebook ought to help.
After a plane flight that lasted 4 podcasts and a conversation about pasta, we finally landed and groggily stumbled off a bus to our hotel.  Now usually when you think of a hotel, you imagine the Hilton or Hyatt, but our expectations were adjusted when we saw where we were staying.  It was not in a tourist district but rather a residential one, where the landscape was largely estranged from Japan.  Graffiti covered the walls and the food was inexpensive, the antithesis of a tourist hub, making it, imho, an amazing place to stay.  The next day we went sightseeing and saw all the tourist hotspots, from famous fountains to plazas to Nike.  We were going to go to the Colosseum, but it was a bit of a wait, and no one felt like wasting the day in line.
The next day we ended up preparing for our performance at a small local theatre with various other international music groups.  It was a bit weird though, as we were the only orchestra group in the midst of various other choirs.  We watched a few groups perform and then hung around for the rest of the day, as the downtown area was a bit too far to go to.  The next day was the day of our actual performance, and we played in the theater as an entire group.  Although it did not take long, we had to watch the other performers, which consumed the majority of our afternoon.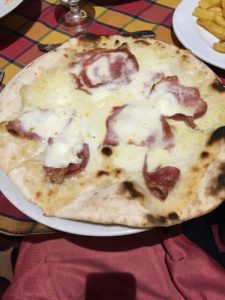 Dinner was fun, we found a place with authentic Italian pizza, which looks, tastes, and feels nothing like Pizza Hut.  It was incredibly greasy and flat, and 100x better than anything in the States.
Throughout the course of the entire trip, I had gelato virtually every day, probably one of the highlights.  It was good.  Really good.
The final day we watched a small group of performers, including members from our school perform at the Pantheon, one of the most famous landmarks in Italy.  However afterwards we were rushed out to meet our flight at the airport, with just enough time to get a meal at the airport before leaving.  Following another 16-hour flight filled mostly with sleep, we finally arrived at KIX (kansai international airport) at around 12 am, ready to go home, which took almost an hour, feeding into 1 am the following monday morning, which, unfortunate as it was, was a school night.  Well, school morning.  Although we had school the following morning, the entire week was immensely enjoyable and a great way to spend time in a foreign country.
[Note:  Halyard doesn't mention it, but he plays the stand up bass and he had to practice a lot of hours in order to be included in this trip.  The orchestra director said since he was behind, he would have to practice a lot in order to catch up to the advanced group.]